When you ask someone what they're wearing, and they say "a t-shirt, khaki pants, and sandals," you'd normally expect something plain, casual, and low-key. But for someone like Gwen Stefani, all those expectations change entirely. You can expect, instead, a typically basic combination of clothes to be like the coolest outfit ever.
Here's our girl, Gwen, rockin' her version of a white t-shirt, khakis, and sandals, putting her unique personal touch to it via striped wayfarers, a to-die-for Viktor & Rolf "Bombette" handbag, and her signature red lips:
Gwen Stefani with her children at Malibu Beach, California, on July 14, 2013
We can't forget the sandals, of course, especially because they're what made Gwen's getup beach-ready.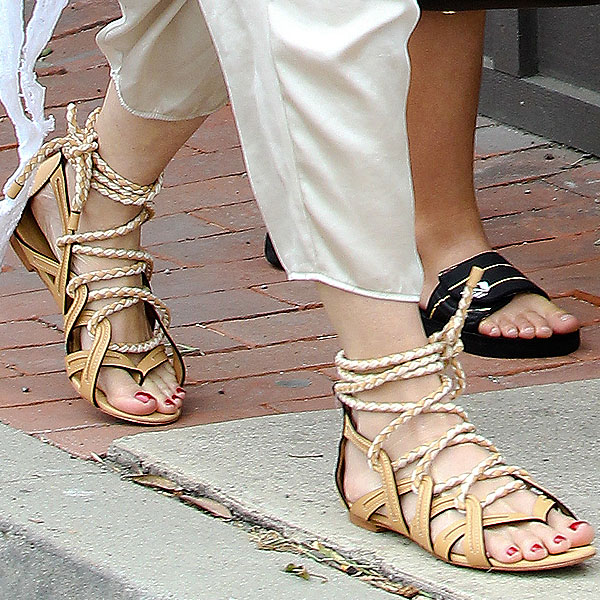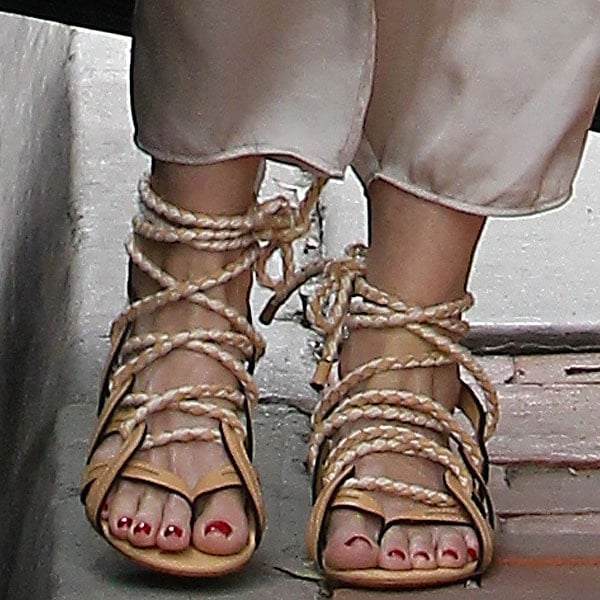 The American singer and songwriter showing off her feet in tan lace-up flat sandals

Like many of her previous shoe spots, Gwen Stefani's tan lace-up flat sandals are undoubtedly from a future L.A.M.B. collection again. How do we know for sure? Those braided leather-and-rope ties have been used on these L.A.M.B. platform sandals before: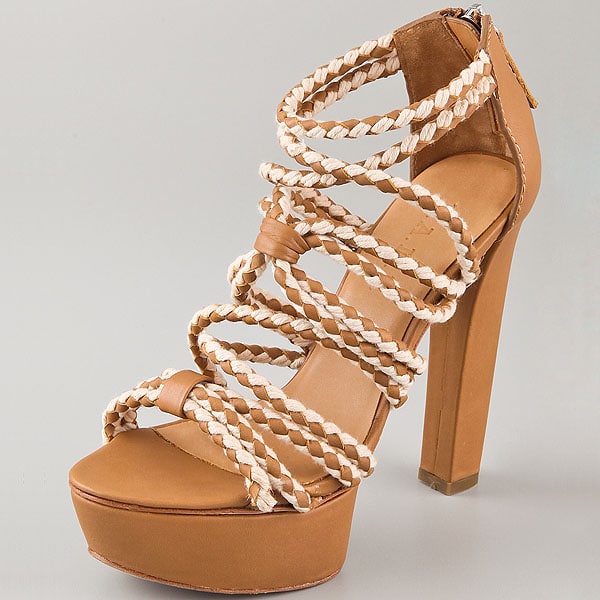 L.A.M.B. "Morisa" Platform Sandals, $154.44 to $284.99
With all these gorgeous shoes Gwen Stefani has been parading around, we've become excessively excited about upcoming L.A.M.B. shoe collections. Please make these shoes available already!
Credit: WENN