One of the perks of having your very own designer label is that you get to wear everything you want. What girl wouldn't be happy about that? Gwen Stefani knows a thing or two about rocking her own clothes. In fact, she often wears pieces from her L.A.M.B. line.
Aside from the gorgeous shoe offerings of this brand, we also adore their handbag selections. Known for having a fun and edgy aesthetic popular among the younger crowd, Gwen's L.A.M.B. is perfect for anyone who wants a wardrobe upgrade.
The 44-year-old rock-star mom is obviously a fan of her own brand. We spotted her shamelessly plugging an eye-catching L.A.M.B. day clutch that looked like packed lunch. With a metallic foil-like design, this oversized clutch easily edges up any casual outfit. It seems like it is one of Gwen's favorite pieces, too, as she has been seen a couple of times carrying the purse during her errand days.
Gwen Stefani spotted visiting her parents in Los Angeles on September 14, 2014
Gwen Stefani on her way to an acupuncture appointment in Los Angeles on September 10, 2014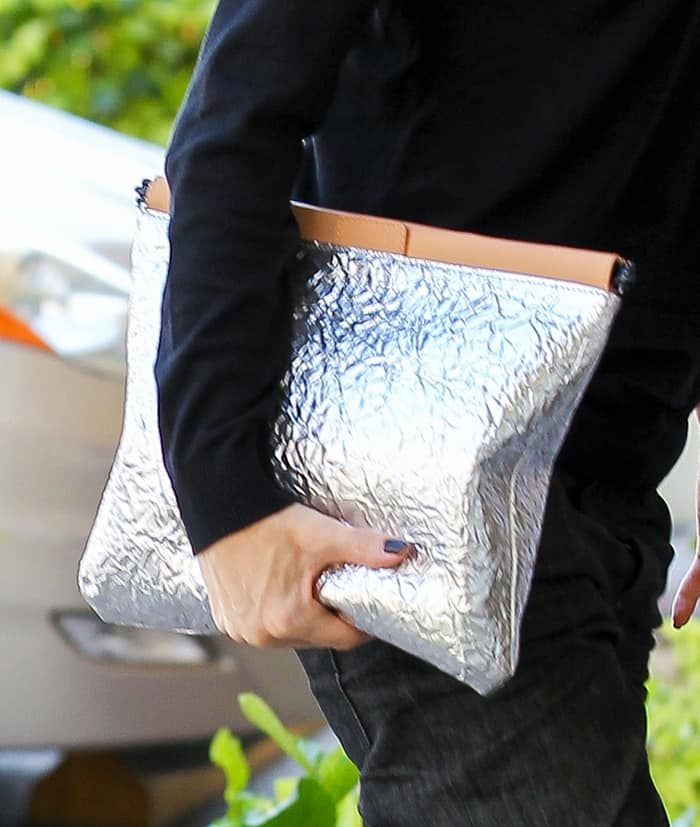 Carrying a metallic (or foil-like) oversized clutch can be pretty hard to pull off, but if you're as bold as Gwen, then consider the following alternatives: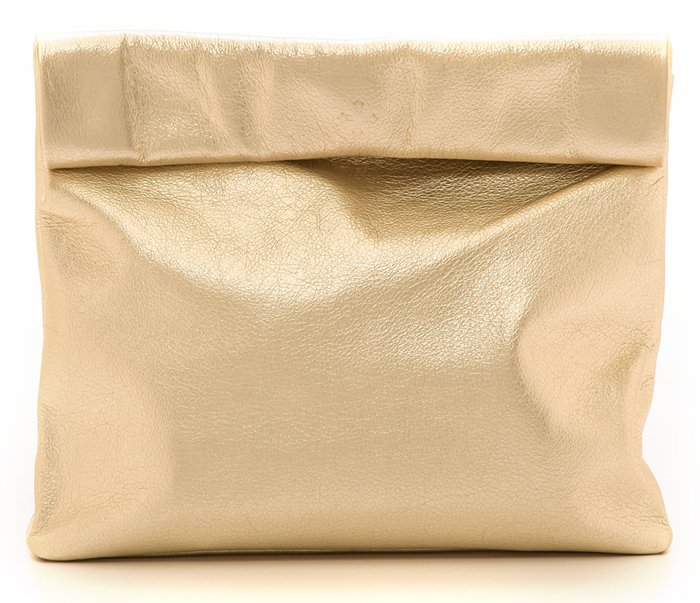 Marie Turnor Accessories Platinum Picnic Clutch, $195
Deux Lux Sunset Clutch, $90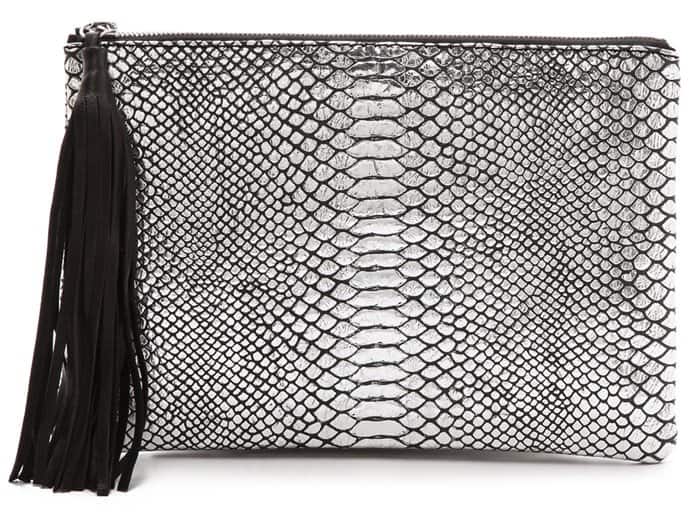 Monserat De Lucca Serpiente Pouch in Silver, $129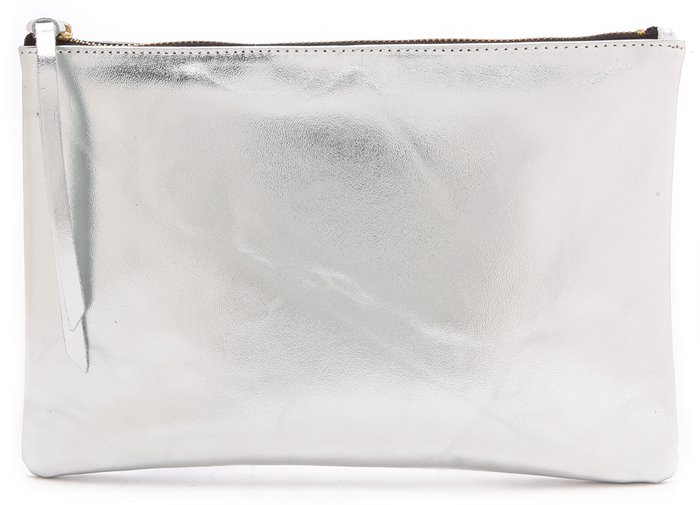 Oliveve Pebbled Queenie Clutch, $135
Credit: WENN