From street chic to red carpet glam, Gwen Stefani can rock just about every style! We're always excited to see what the mom-of-three is wearing whenever she's out and about.
Recently, Gwen showed two interesting laid-back looks while pampering herself in Los Angeles. On May 12, the 44-year-old singer kept it casual chic in a loose-fitting All Saints sleeveless tank top and L.A.M.B. crop jeans while heading to an appointment at Jesun Acupuncture Clinic. Her look was finished with a pair of sunnies and black wedge sneakers from her very own label.
Gwen Stefani at Jesun Acupuncture Clinic in Los Angeles on May 12, 2014
Since Gwen is always on-trend, having sneaker wedges in her collection is a must as they're in style these days. She's wearing the "Freeda" sneaker wedges, which are crafted from mixed materials, including suede, leather, and mesh. They have hidden wedge heels that measure about 4 inches.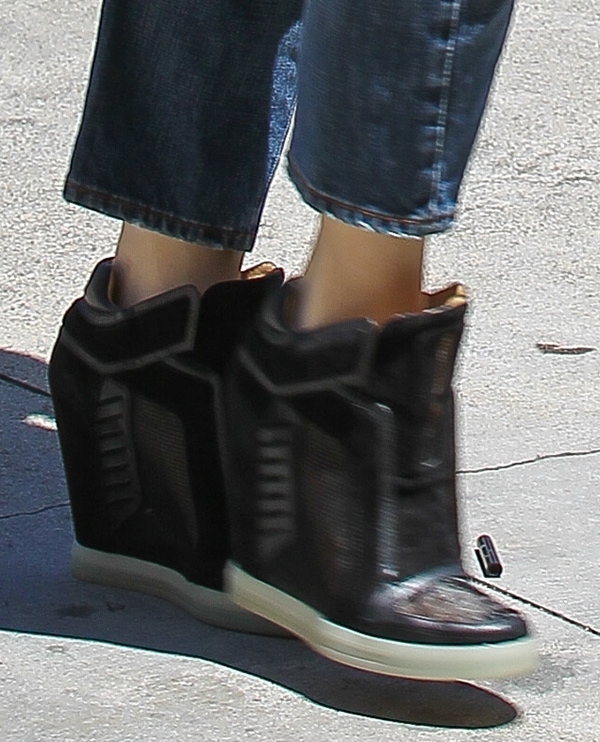 Gwen Stefani wearing L.A.M.B. "Freeda" wedge sneakers
Check out the chic L.A.M.B. sneakers in different color versions at Heels.
LAMB "Freeda" Wedge Sneakers, $264.99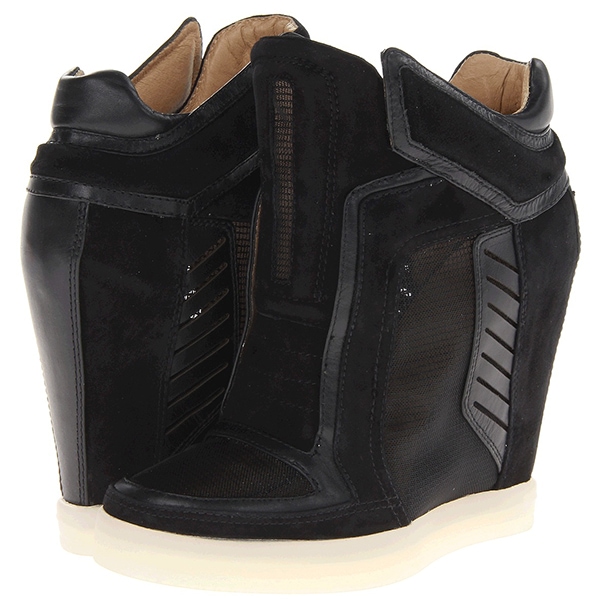 L.A.M.B. "Freeda" Wedge Sneakers in Black, $265
L.A.M.B. "Freeda" Wedge Sneakers in White/Black, $265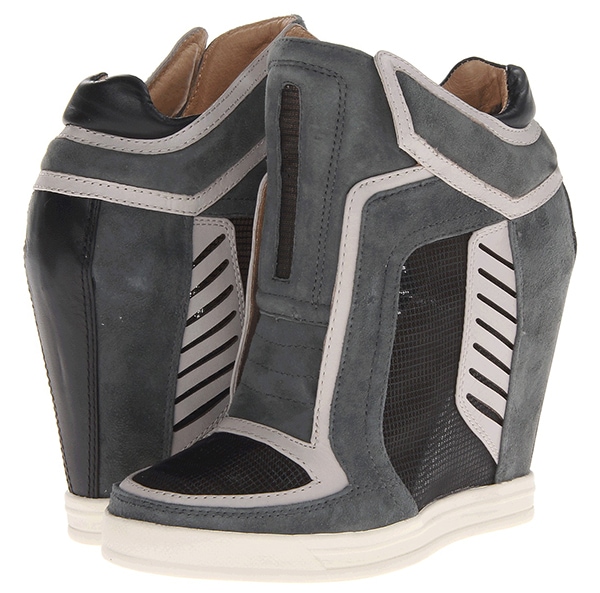 L.A.M.B. "Freeda" Wedge Sneakers in Light Gray/Slate, $265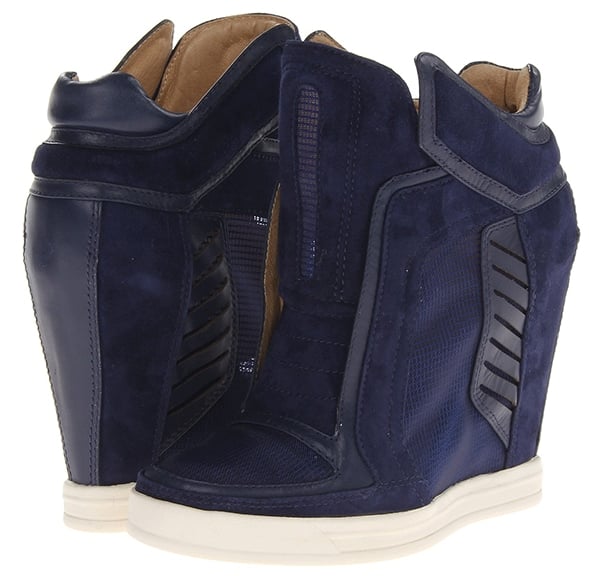 L.A.M.B. "Freeda" Wedge Sneakers in Navy, $265
Three days after Gwen was seen in L.A. for an acupuncture session, she was spotted having her nails done at a local salon in West Hollywood. And as expected, the "4 in the Morning" singer looked effortlessly chic! This time, she was wearing a white tank top and snakeskin drawstring pants. Instead of wearing another pair of sneakers, Gwen opted for sandals to complete her relaxed but stylish look!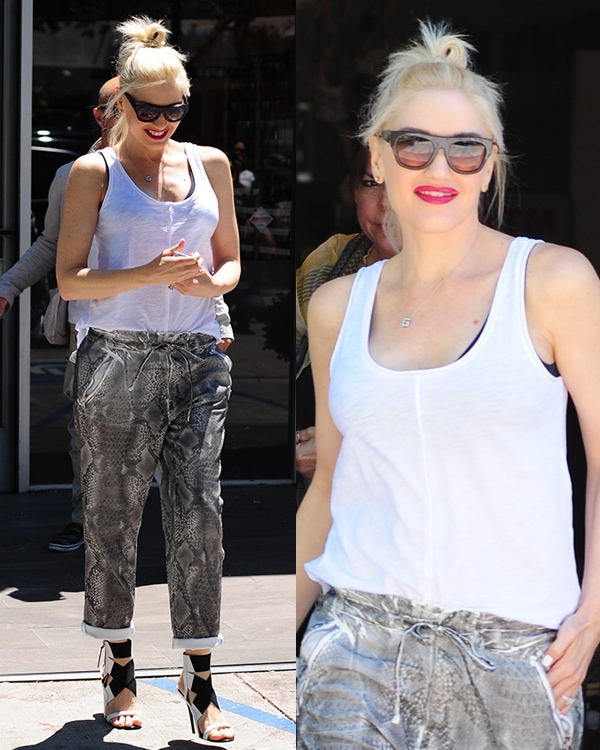 Gwen Stefani leaving a nail salon in West Hollywood on May 15, 2014
Doing shameless plugging yet again, the rocker wore heels from her own line. The L.A.M.B. "Reina" sandals are stylish in monochrome with elastic crossover straps and snake-embossed trims. They also feature zipper fastening on one side, front straps, and heels that are about 4 inches high.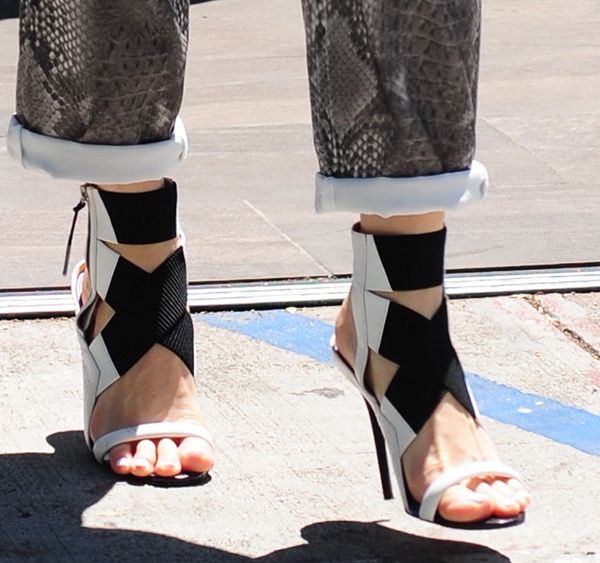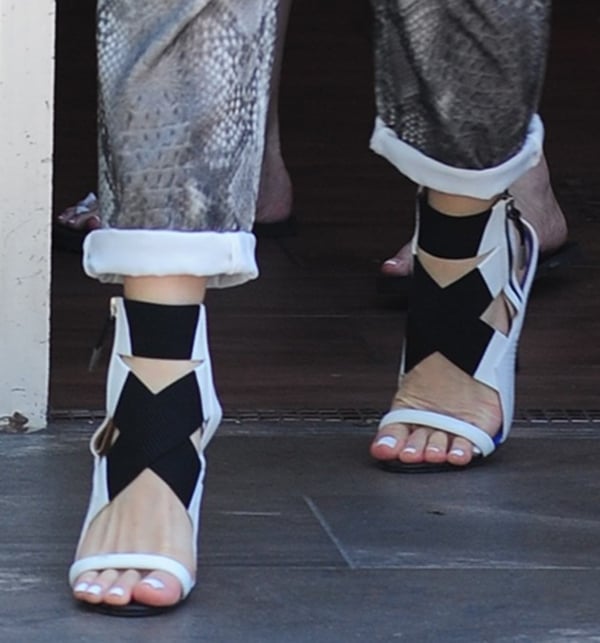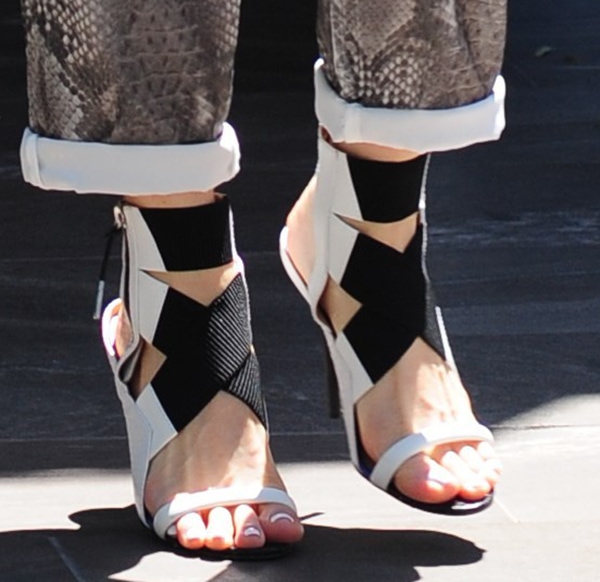 Gwen Stefani wearing L.A.M.B. "Reina" sandals
We could not find the version Gwen Stefani was wearing, but we found them in black and in black-and-white versions at Nordstrom.
L.A.M.B. "Reina" Sandals in White/Black, $265
L.A.M.B. "Reina" Sandals in Black, $265
Credit: WENN