When we think "cool mom," a few names come to mind, and Gwen Stefani is one of them. On May 25, she channeled her cool-mom side when she spent the afternoon with her kids in Burbank wearing a casual and chic attire. With a fashion line like L.A.M.B., we're not surprised the singer has a fabulous style.
On her day out with her family, she wore jeans, a gray t-shirt, and a black blazer paired with funky orange wedge sneakers from Puma. She also carried an orange Alexander McQueen bag to match her high-tops. Her outfit was perfect for a day out with her kids — it was comfortable yet trendy, and we particularly love the pop of color in her ensemble. What do you think of her style?
Gwen Stefani in a casual and chic getup on a day out with her kids in Burbank on May 25, 2013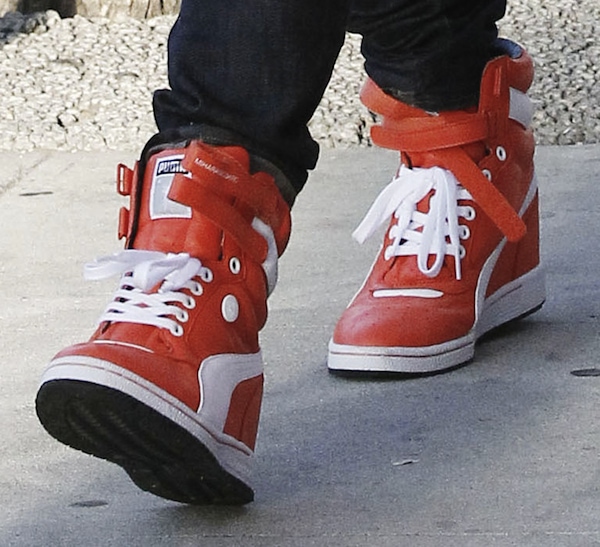 Gwen's orange wedge sneakers from Puma adding color to her ensemble
The orange high-topped wedges, named "MY-66," are from Puma's spring/summer 2013 Black Label collection in collaboration with Japanese designer Mihara Yasuhiro. The designer's first collaboration with Puma was in 2000 when he created an edgy and avant-garde line of sneakers for them. His 2000 line was also Puma's best-selling Black Label collection. It's no surprise that the company decided to work with the talented designer again for another fashionable collection.
Puma x Mihara Yasuhiro "MY-66" in Orange, $119.95
The MY-66 comes in other colors, too. Take your pick at Amazon:
Puma x Mihara Yasuhiro "MY-66" in White, $119.95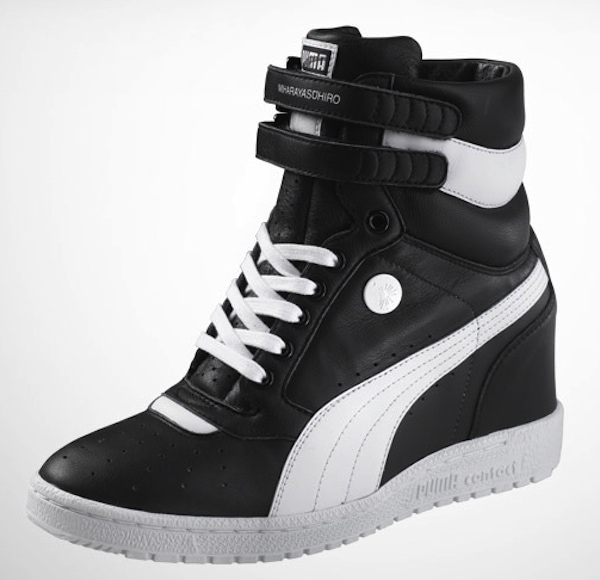 Puma x Mihara Yasuhiro "MY-66" in Black, $119.95
Credit: WENN