When you need an incredibly last-minute dress alteration, your only option? A pair of scissors. We've seen some epic dress reworking on the red carpet — our favorite is still  the Karlie Kloss incident — but this time, it was Hailey Baldwin who braved the HQ camera lenses with a few loose threads, and we think it turned out pretty awesome.
Hailey arrived at the 2017 Revolve Awards after her stylist did some last minute snipping. The model presented an award during the event.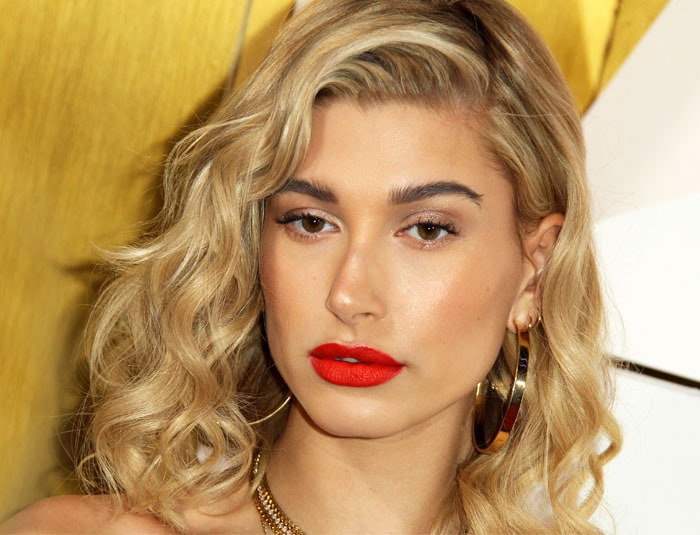 Hailey Baldwin at the #REVOLVE Awards held at The Dream Hotel in Hollywood, California on November 2, 2017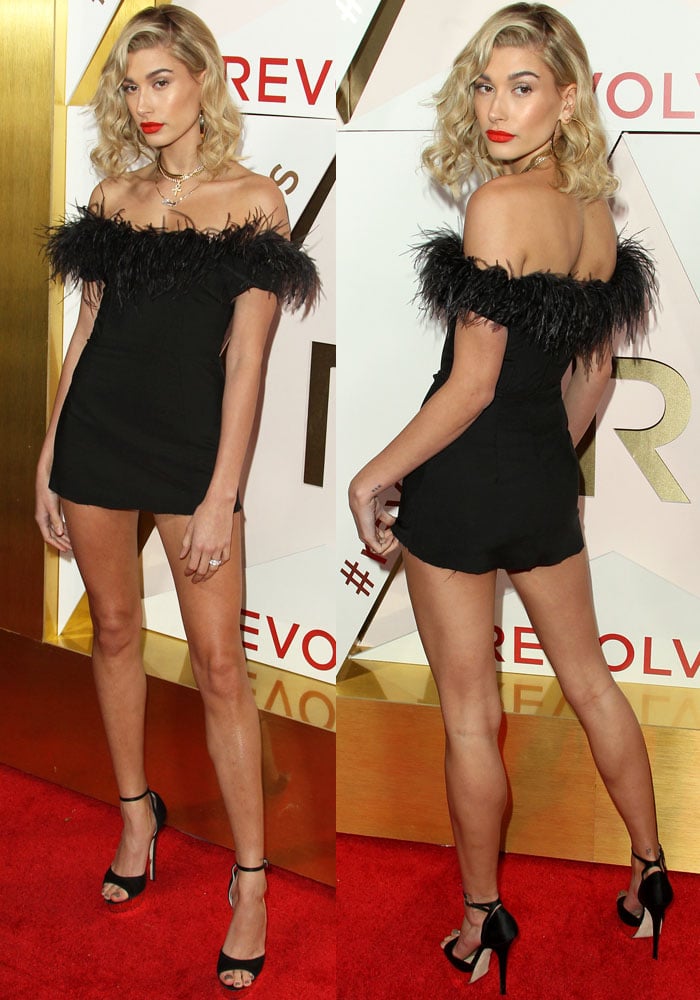 Hailey cuts her LPA "626" gown into a mini dress.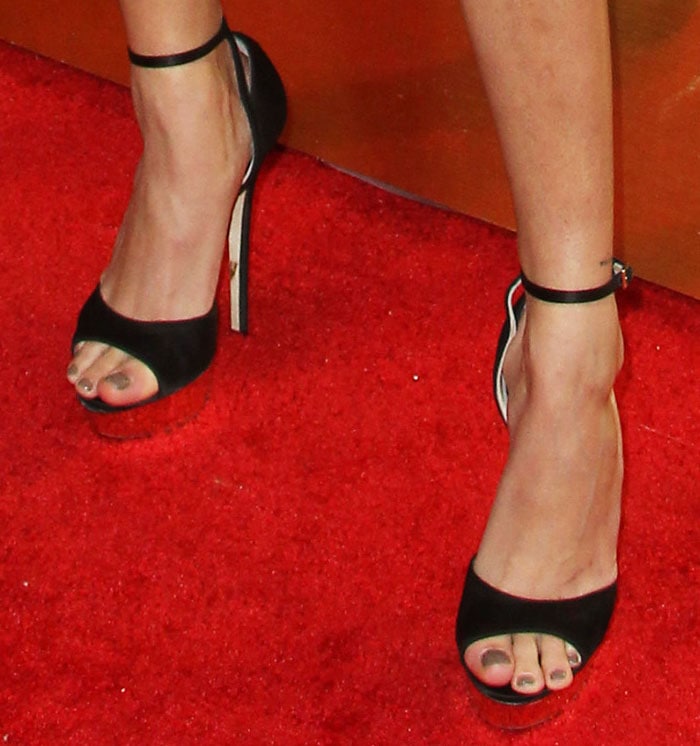 Hailey adds height to her already-statuesque self with a pair of Jimmy Choo "Pearl" platform sandals.
The model picked out the LPA "626" gown from the Revolve roster. In its original design, the dress featured a slit running up to one thigh.
Hailey's stylist, Maeve Reilly, revealed that the gown had to take a snipping at the last minute. We're guessing the model preferred to show off her lengthy legs for the evening, which led to a quick snipping of the dress right up to where the slit ended.
The 20-year-old finished her look with a pair of Jimmy Choo "Pearl" platform sandals.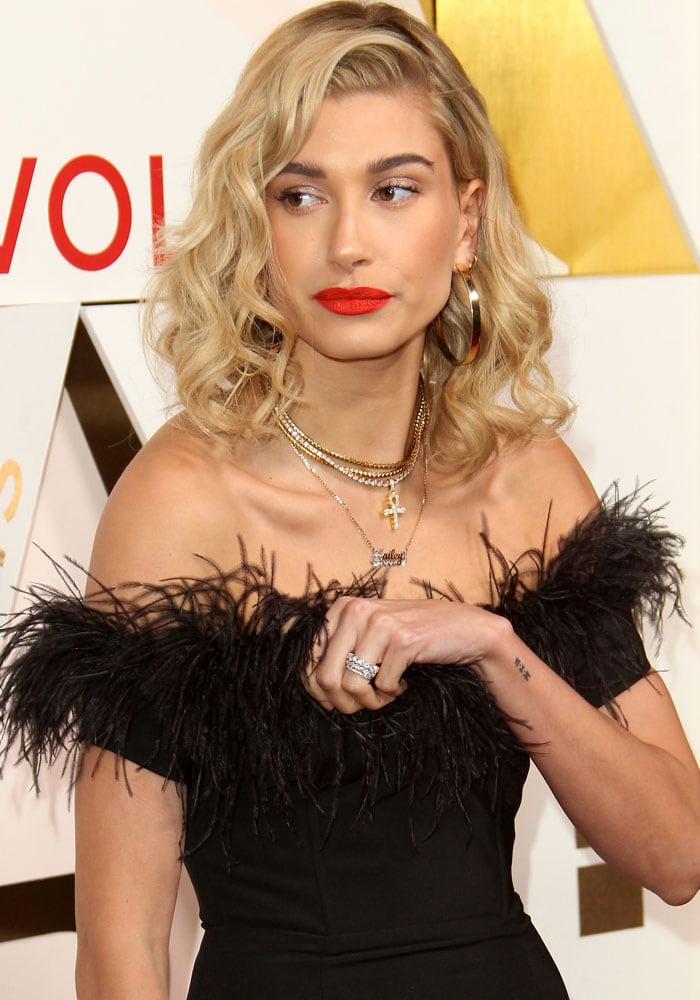 Hailey fixes her LPA "626" dress mid-carpet.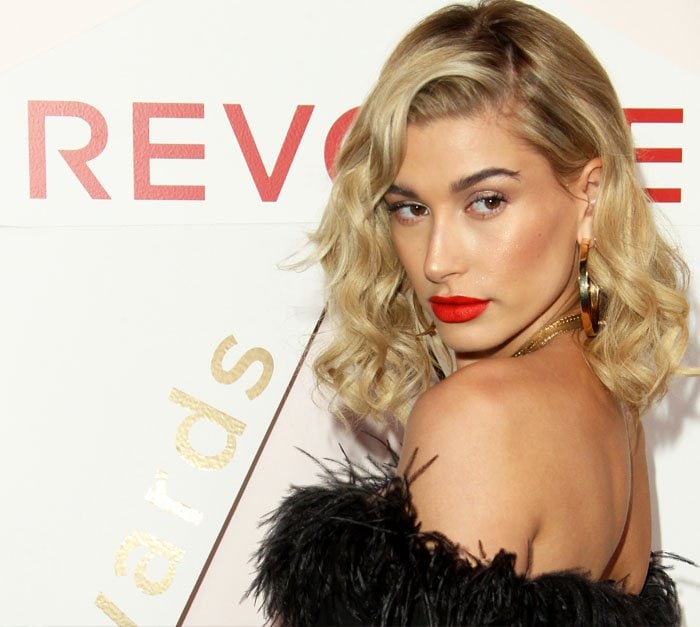 Hailey was all about the bronzer and red lips for the night.
Hailey added a pop of color to her LBD with bold red lips and glittery bronzer.
The model opened up the importance of honoring people in the beauty and fashion industry, saying it's always nice to acknowledge the movers and shakers of the industry, both within and under the radar.
The 20-year-old revealed that she has a wide array of fashion inspiration, but looks up to Rihanna and Victoria Beckham the most.
Shop Hailey's "Pearl" sandals in black at Jimmy Choo.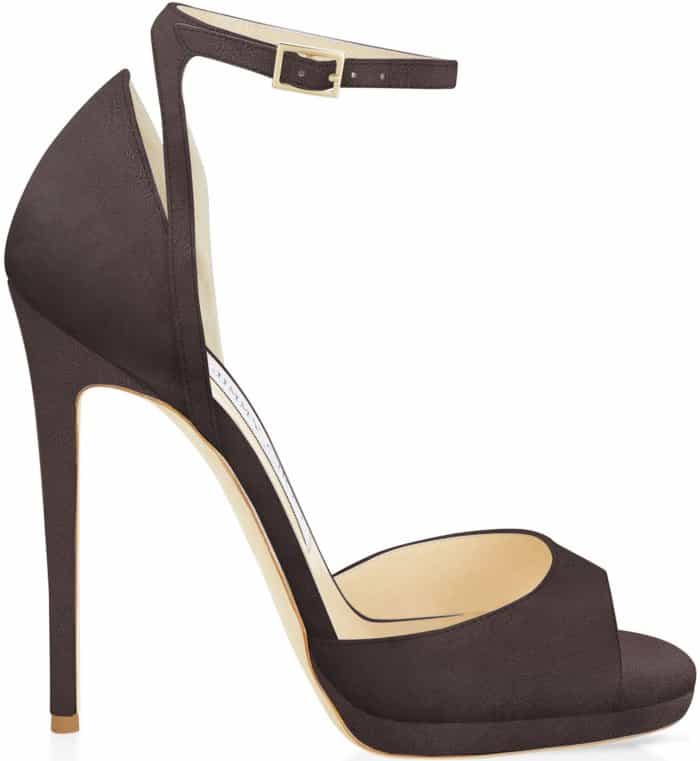 Jimmy Choo "Pearl" sandals, $950 – $975
Credit: Adriana M. Barraza / WENN