"Kingsman: The Golden Circle" is garnering mixed reviews but still hitting it big in the box office, and it looks like leading lady Halle Berry couldn't be more pleased.
Halle, who usually lives a pretty low key life outside of work, has been making numerous appearances to promote her latest film.
The actress greeted her fans outside the ABC Studios as she paid "Jimmy Kimmel Live!" a visit.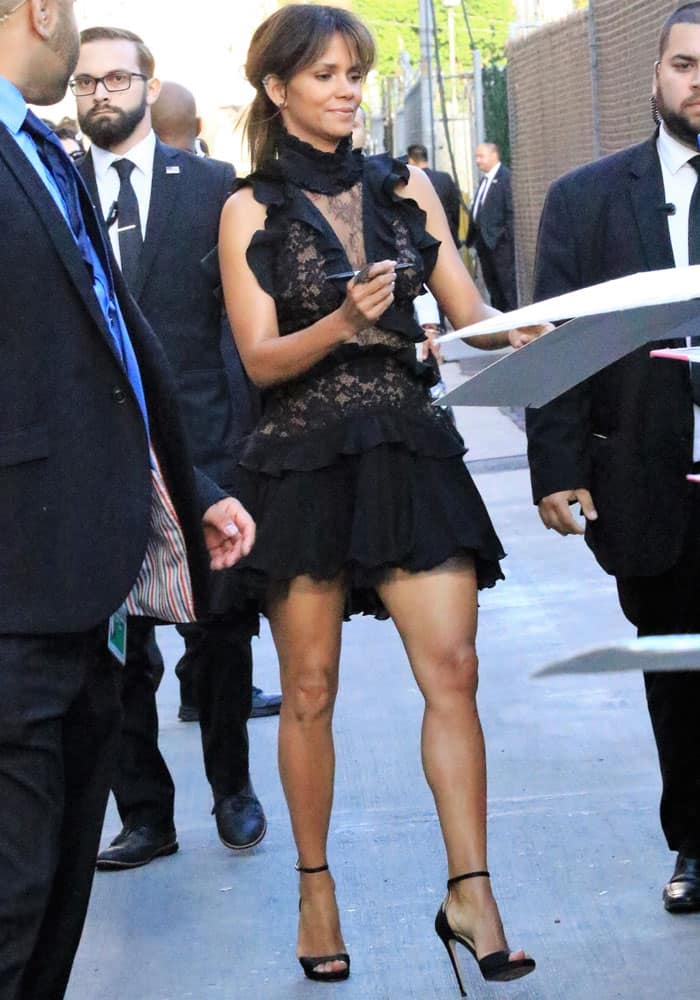 Halle Berry at the "Jimmy Kimmel Live!" studios in Hollywood on September 21, 2017.
Halle shows off her messy ponytail by hairstylist Castillo Bataille.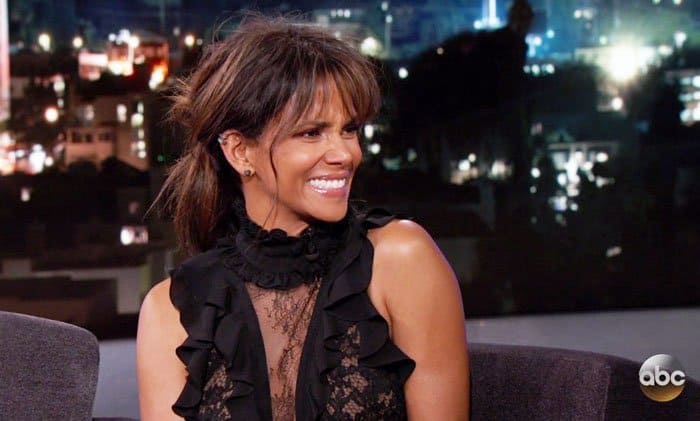 Halle giggles at Jimmy Kimmel's usual antics.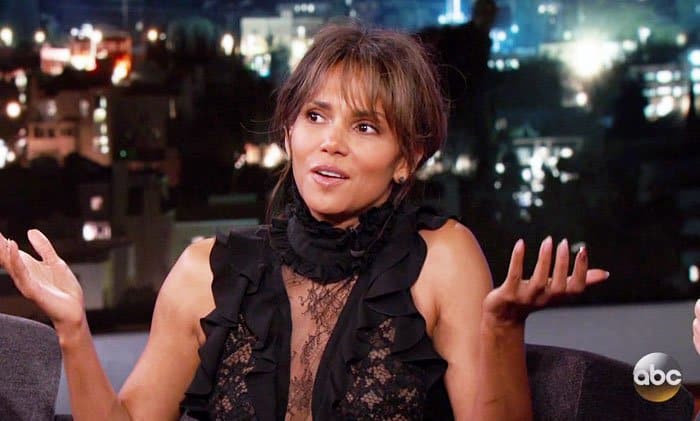 The actress sits down to talk about her latest film "Kingsman: The Golden Circle."
The actress was clad in her usual all-black outfit, upping the ante with the ruffles and lace on her Elie Saab dress. It wasn't too bad, but it definitely wasn't our favorite look on her. The ruffles-on-ruffles made the look a bit too sweet for our taste.
We love her messy ponytail but we probably wouldn't wear it with a dress this feminine. We would prefer a bit of contrast between soft and hard.
At least Halle got the shoes right. But then again, who can go wrong with simple footwear? The actress wore a pair of Jimmy Choo ankle strap sandals to complete her look.
Halle explains her celebratory bathroom pic after reaching two million followers on Instagram.
Halle shares a photo of herself on a bathroom and wine break.
Jimmy Kimmel shared Halle's Instagram bathroom photo she shared when she reached two million followers on the social media site. The actress had a very simple explanation for it: she was on the toilet when she heard the news.
When asked to explain the fur coat and wine, the actress merely replied that she was on her way out and was having a last drink.
Halle was tight-lipped on who took the photo, and joked about not having doors in her house.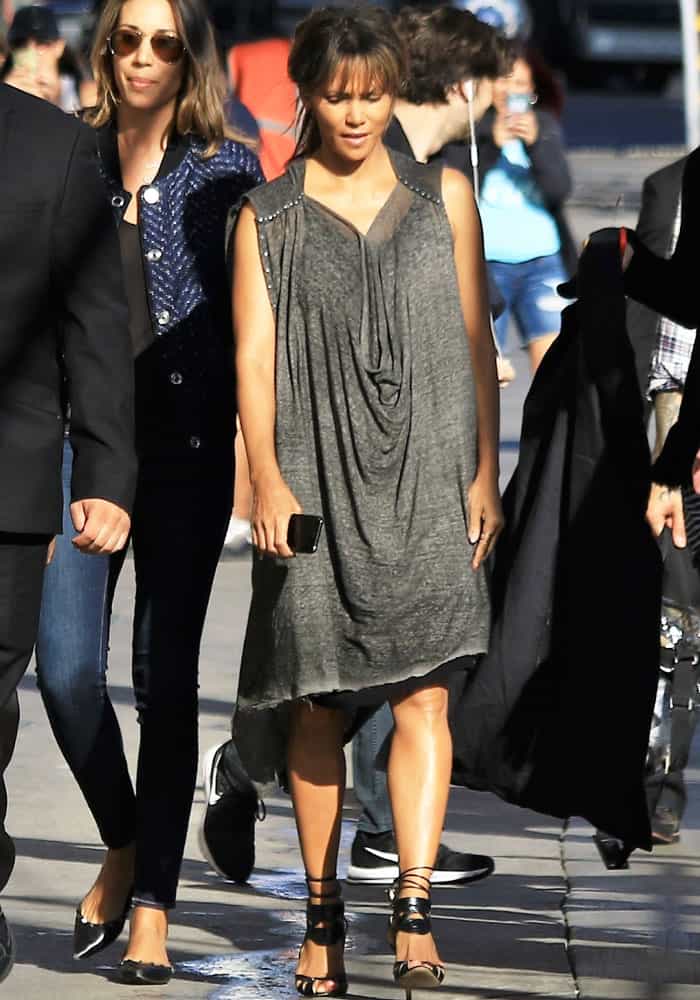 Halle arrives in a different outfit before changing for "Jimmy Kimmel Live!"
Shop Halle's Jimmy Choo "Pearl" sandals at Farfetch.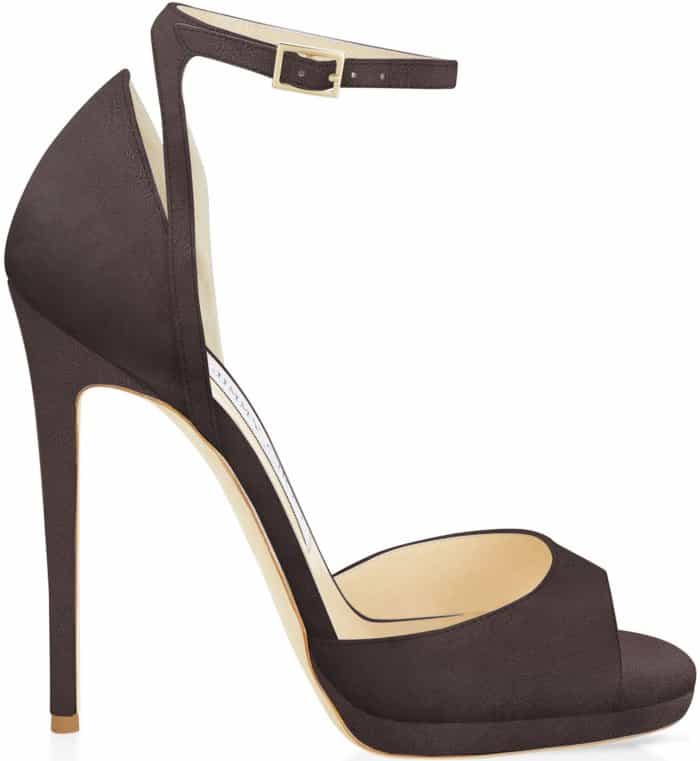 Jimmy Choo "Pearl" sandals, $950 – $975
Credit: Halle Berry's Instagram / WENN