Halsey is relatively new to the music scene. It's only been two years since the musician debuted her EP, but she's already conquered one of the biggest charts in the industry: Billboard. The 22-year-old started her songwriting at the age of 17, and her trajectory to success seemingly took place in the blink of an eye.
The self-made artist was crowned Billboard's "Rising Star" at the 2016 "Women in Music" Awards held in New York.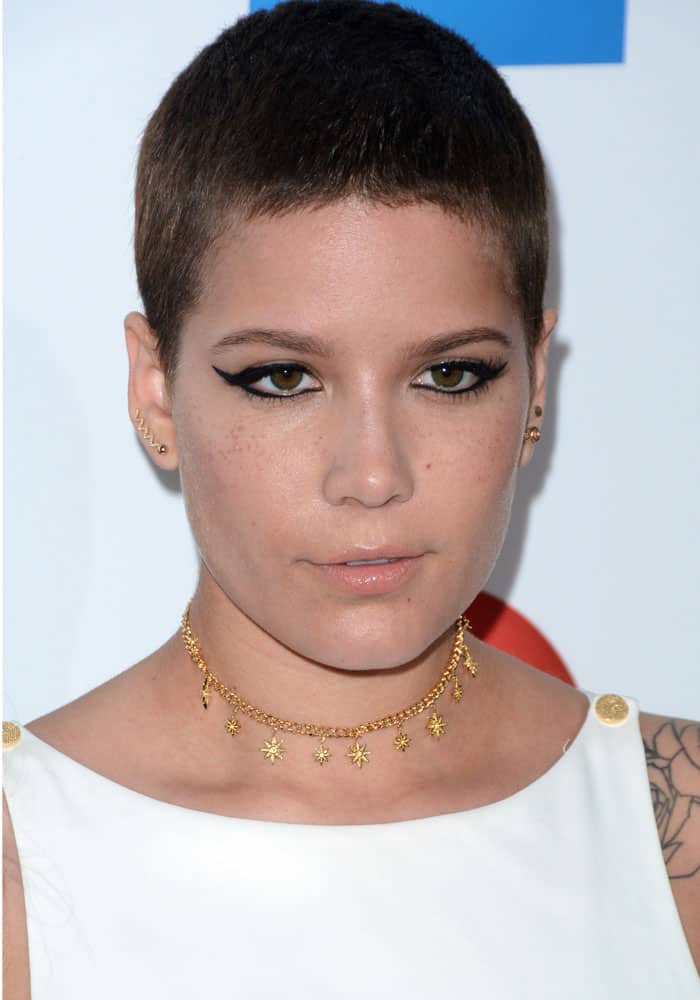 Halsey at the 2016 Billboard "Women In Music" held at Pier 36 in New York on December 9, 2016.
Halsey wore a full August Getty Atelier look, showing up in the sexy "Magnum" dress and oversized "Eros" duster from the brand's Spring/Summer 2017 collection.
The artist finished her look with a Charlotte Olympia clutch, a gold star choker by Shay Jewelry, and the popular Tamara Mellon "Frontline" sandals.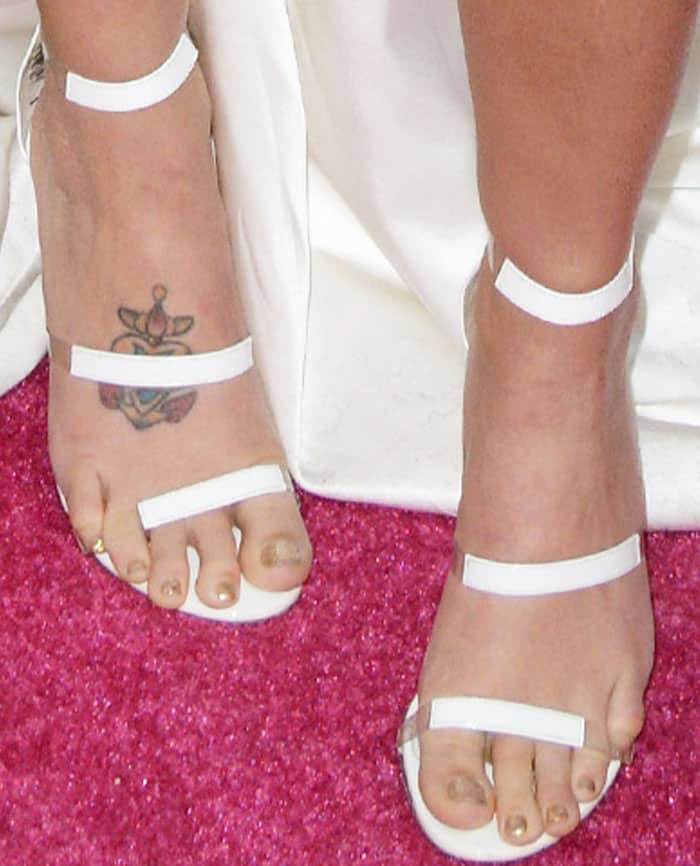 Halsey looked angelic in the white Tamara Mellon "Frontline" sandals.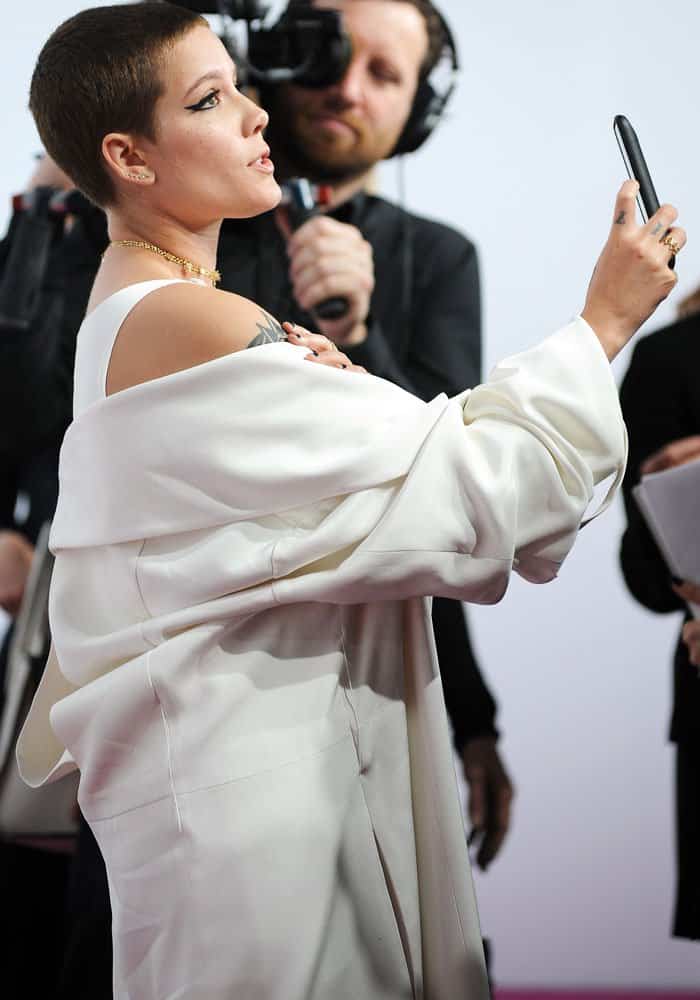 Halsey busies herself with interviews before getting ready for her Billboard performance.
Halsey humbly talked about her journey as an artist, and how creating her own "right way" led her to where she is now. She also comedically joked that Justin Bieber had better taste in music than what people give him credit for because he chose to collaborate with her before she was well-known.
The artist also said not to seek awards, but to "graciously accept" them when they come.
Shop the popular Tamara Mellon "Frontline" sandals at Tamara Mellon.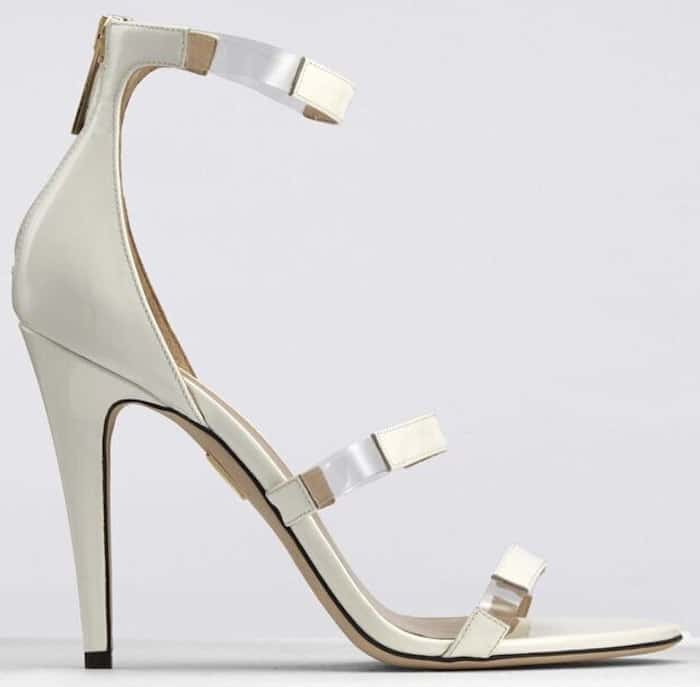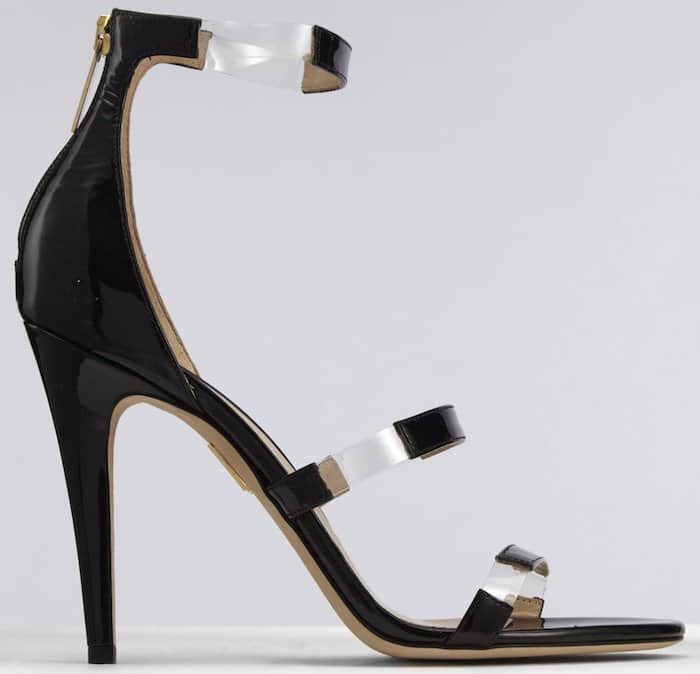 Tamara Mellon "Frontline" sandals, $395 on sale from Tamara Mellon
Credit: Ivan Nikolov / WENN