We hate to be rude, but Hannibal actress Julianne Moore unfortunately was among the worst dressed at the 2016 Screen Actors Guild Awards.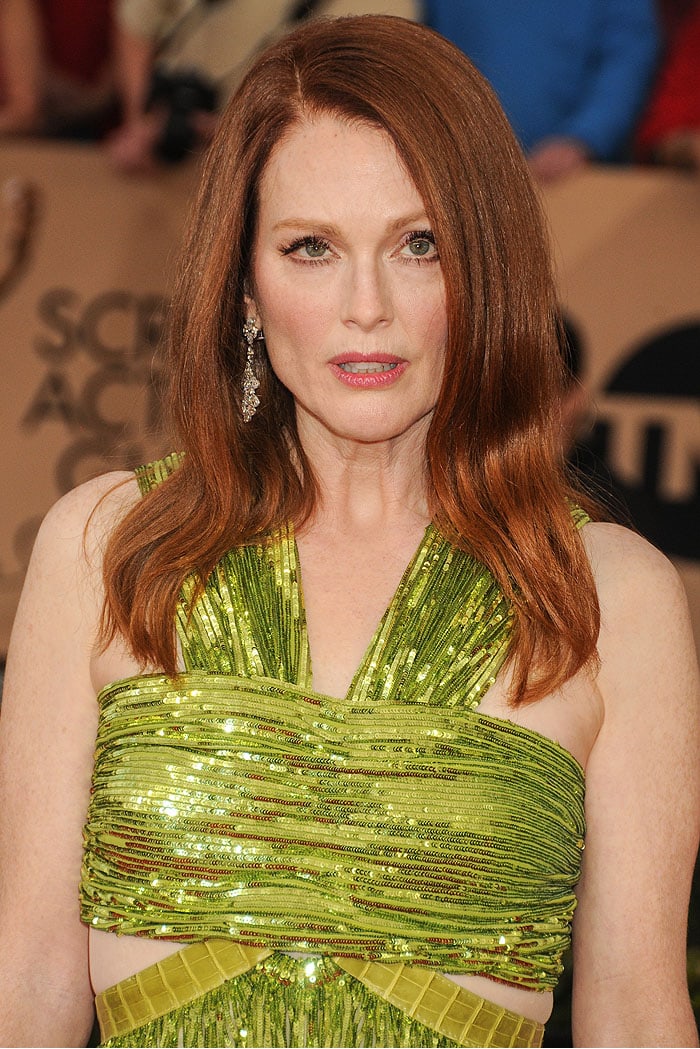 Julianne Moore wears her red hair down at the 22nd Annual Screen Actors Guild Awards at The Shrine Auditorium on January 30, 2016, in Los Angeles, California
15 years after starring in Hannibal, the then 55-year-old actress wore an awful and unflattering sequined lime-green gown from Givenchy.
Director Jonathan Demme and screenwriter Ted Tally, who won Oscars for Silence of the Lambs, both passed on the opportunity to be involved in the 2011 sequel Hannibal. According to The Guardian, they found the content too disturbing.
Anthony Hopkins as Dr. Hannibal Lecter / Dr. Fell and Julianne Moore as Clarice Starling in the 2001 American thriller film Hannibal
The 2001 American thriller film directed by Ridley Scott, which was adapted from the 1999 novel by Thomas Harris, had Julianne Moore stepping into the coveted role of Clarice Starling.
"You know, I don't think you can ever take away what Silence [of the Lambs] was … The official reason I didn't do Hannibal is I was doing another movie, Flora Plum [a long-cherished project that has yet to be shot]," Jodie Foster told the British film magazine Total Film.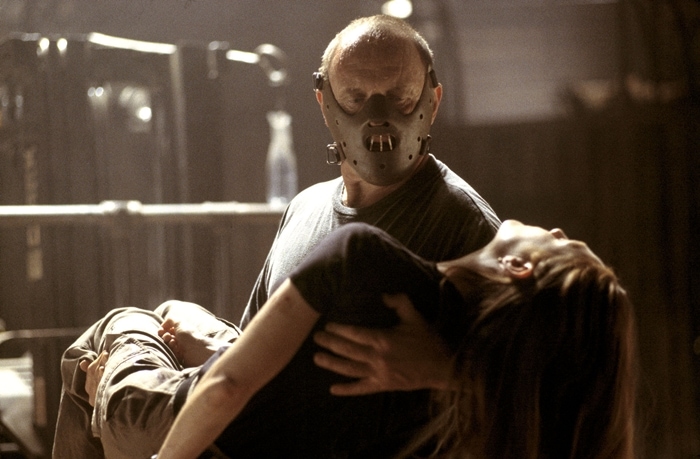 Anthony Hopkins as the serial killer Hannibal Lecter and Julianne Moore as FBI Special Agent Clarice Starling, the role first held by Jodie Foster
"So I get to say, in a nice, dignified way, that I wasn't available when that movie was being shot. But Clarice meant so much to Jonathan and me, she really did, and I know it sounds kind of strange to say but there was no way that either of us could really trample on her."
Starting production on May 8, 2000, in Florence, Italy, Hannibal was filmed in 83 working days over 16 weeks. Born on December 3, 1960, in Fort Bragg, North Carolina, Julianne Moore was 39 when filming the movie.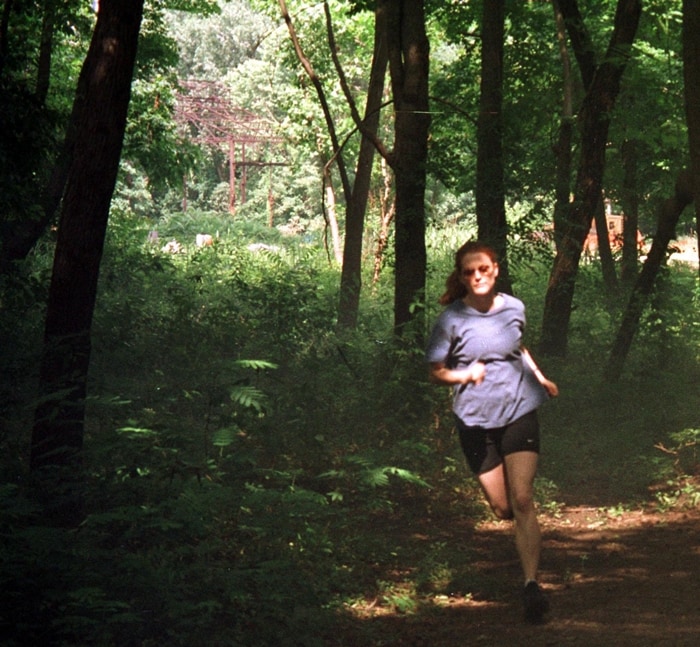 Julianne Moore was 39 while racing through the Virginia countryside in Hannibal
"I actually talked to my shrink about it," Moore said about her role in an interview with Vanity Fair magazine.
"As a parent, as a person, what is this? Hannibal is the dark side that is part of everyone… We are socialized, civilized, but in our fantasy lives, we explore those themes. That's okay, but it's a fine line I feel uncomfortable with."
She was reportedly paid a tenth of the reported $20m that Jodie Foster would have charged to reprise the role of FBI agent Clarice Starling.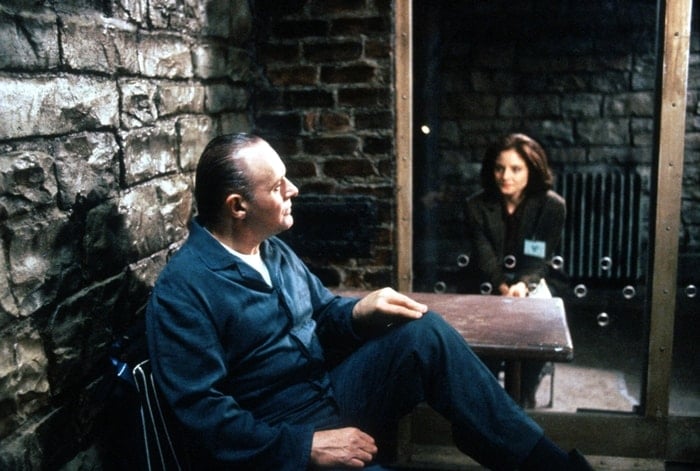 Jodie Foster as Clarice Starling and Anthony Hopkins as Dr. Hannibal Lecter in the 1991 American psychological horror film The Silence of the Lambs
Even though her dress was couture — with its thick straps, passé waist cutouts, and unnecessarily revealing o-ring back — it did Julianne no favors.
Julianne Moore wears a lime green Givenchy dress on the red carpet
We know Julianne likes to take fashion risks, but this one did not pay off in any way at all. The only thing that salvaged her look was her sumptuous Chopard jewelry.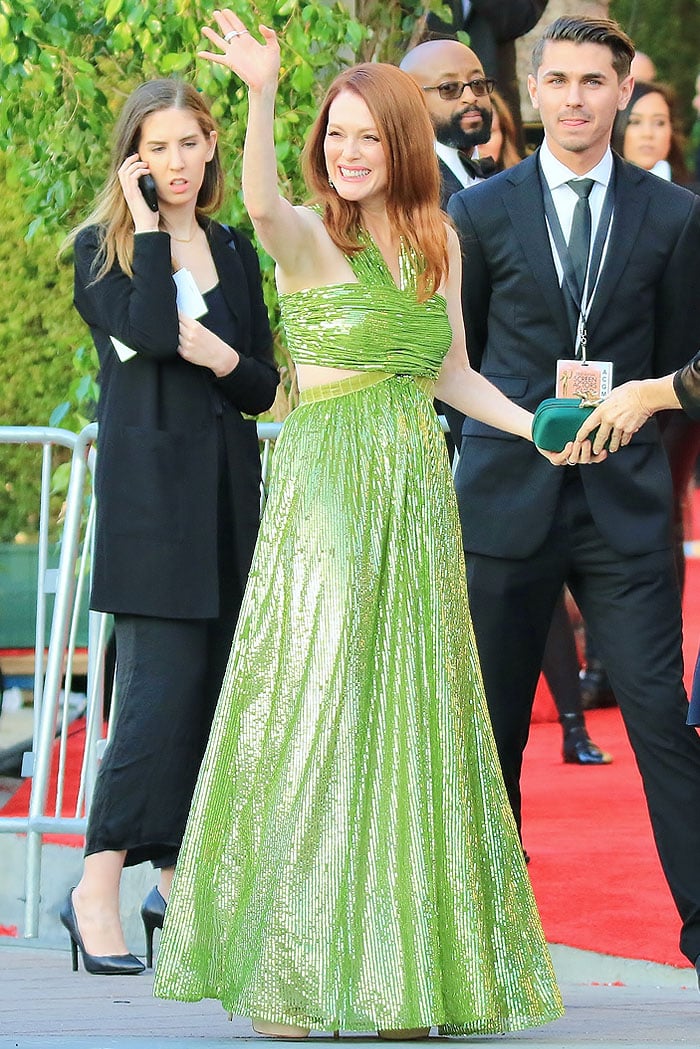 Julianne Moore waves to the crowd and gives a peek at her shoes as she arrives at the 2016 SAG Awards in a lime green dress
Below are a couple of similar awards-show-ready nude platform sandals. Both are under $100 at Nordstrom and Zappos!
Jessica Simpson "Carys" Platform Sandals, $31.95 – $80.00
Steve Madden "Sylva" Platform Sandals, $50.79 – $129.95
Credit: Apega / FayesVision / WENN