Among the One Direction members, Harry Styles arguably has the most dapper style.
The 19-year old crooner has often been seen lately dressing older than his age in slacks and button-down shirts. We are actually fans of his put-together and sleek style.
Harry Styles at the Soho House after, afterparty of 'One Direction: This Is Us' UK film premiere in London on August 21, 2013
Lately, Harry has shown a penchant for the Burberry heart print shirt.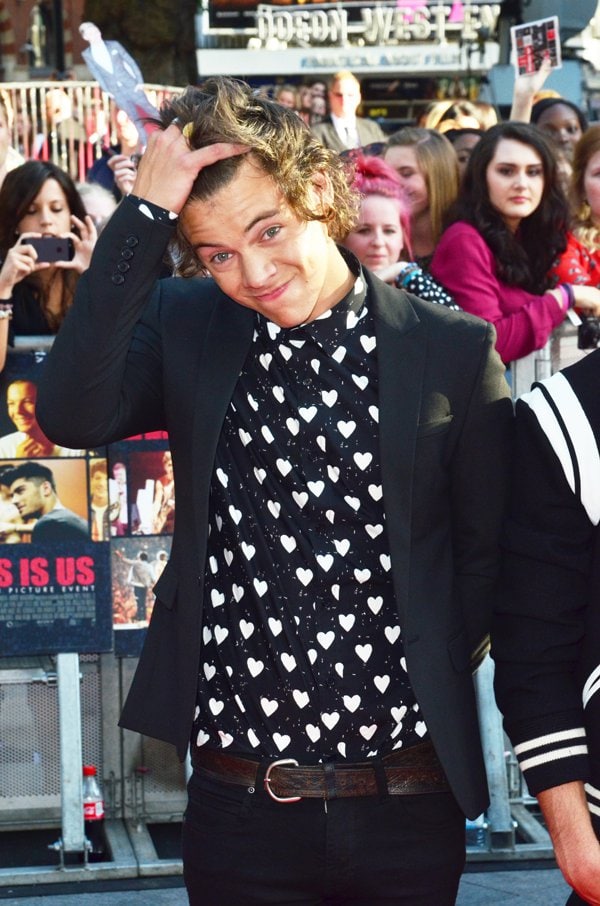 Harry Styles loves Burberry's heart print shirt

The pop singer wore this a second time at the "One Direction: This Is Us" UK film premiere. Even without flashing those cute dimples, he is a charmer in this shirt, fitted pants, and blazer combo.
I know a lot of guys would cringe at the idea of wearing heart-printed anything so it's really nice to see someone who will actually go out of his way to wear it.
Burberry Heart Print Shirt, $595.00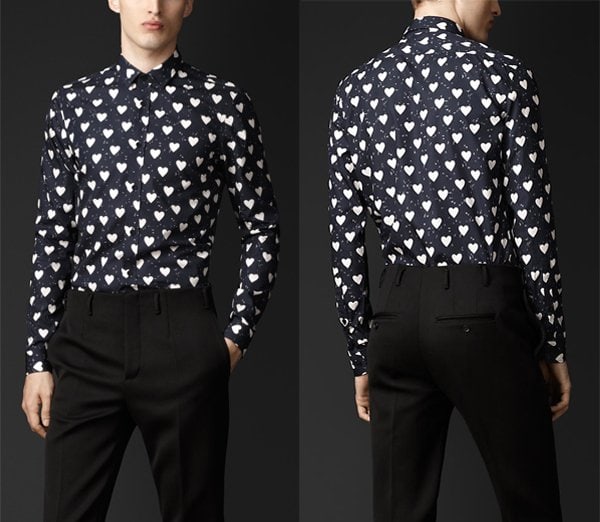 Burberry has achieved the right level of feminine and masculine in this shirt. It is an androgynous piece both women and men can have in their closet. The structure is definitely masculine with its narrow point collar but the print and the fit would also make this work for women.
This style is available in three colors – navy blue, black and deep claret. That leaves Harry one more color to wear so he can complete all of them.
We are also loving the multitude of heart-printed button down shirts saturating the market today. We even found a similar Burberry Heart-Printed shirt but this time, it has really been designed for women. Go check these out:
1. Burberry Prorsum Heart Print Mulberry Silk Blouse, $795.00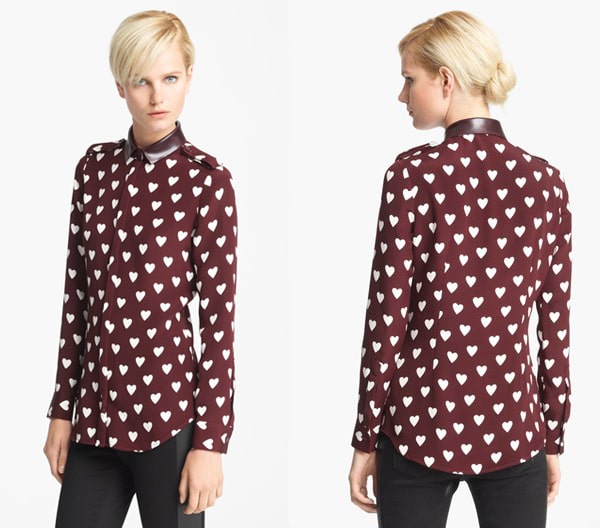 2. Marc by Marc Jacobs Heart Print Blouse, $304.88
3. Marc by Marc Jacobs Printed Shirt, $304.88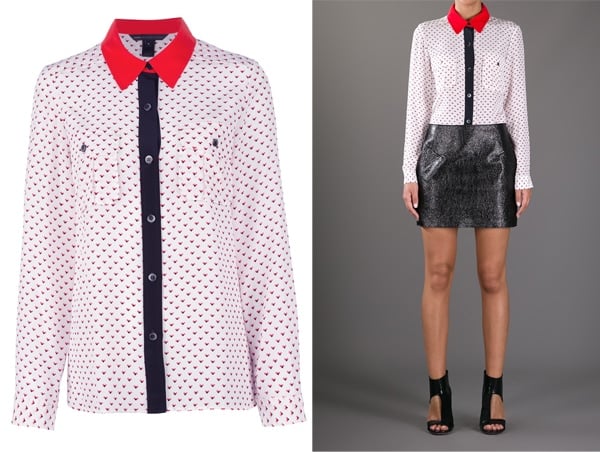 4. Madewell Heart Dot Eden Boy Shirt, $70.00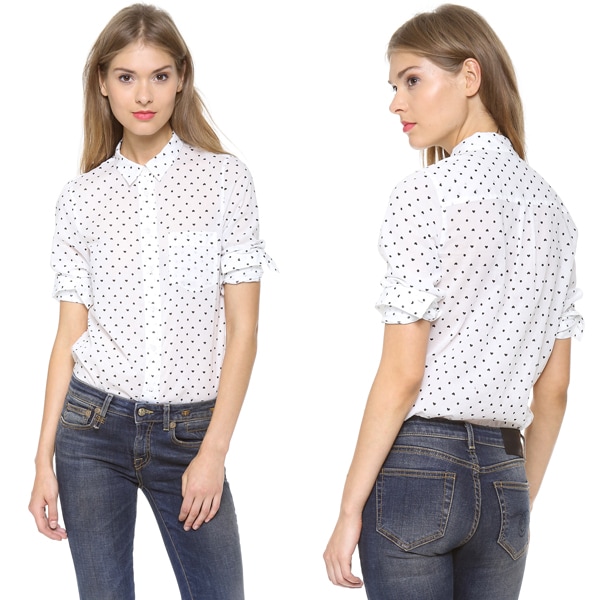 Would you ladies want to see your man dressed up like Harry? Would you also want your own heart-printed shirt? Let us know what you think!
Credit: Wenn / Joe Alvarez