In January 2014, Miranda Kerr, who stands out with her height of 5′ 9″ (175 cm), skipped the 71st Annual Golden Globe Awards ceremony and headed straight to the after-party in a daring dress that could stop traffic.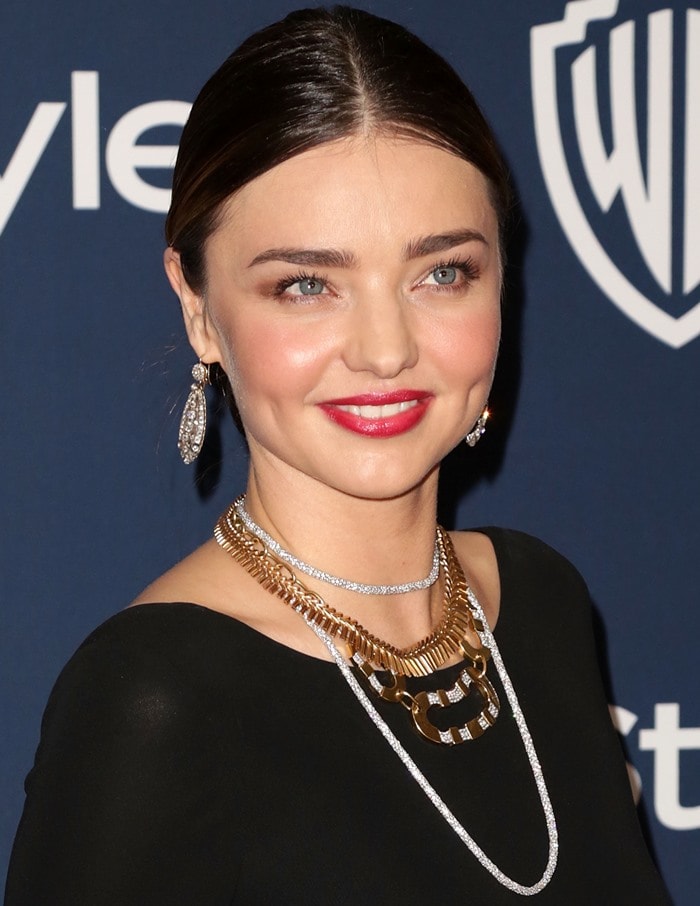 Miranda Kerr wears her hair back at the 2014 InStyle And Warner Bros. 71st Annual Golden Globe Awards Post-Party at The Beverly Hilton Hotel on January 12, 2014, in Beverly Hills, California (Credit: Brian To / WENN)
She joined fellow show-stoppers Jaime King, Emma Watson, and Olivia Wilde at the Warner Bros. and InStyle Golden Globe Awards after-party held at The Beverly Hilton hotel.
The stunning supermodel turned heads in a floor-length, backless gown that was held together by thin gold chains.
Miranda Kerr shows off her feather earrings at a Golden Globes Awards after party (Credit: Brian To / WENN)
This Pre-Fall 2014 creation from Emilio Pucci features long sleeves and a sexy thigh-high slit.
Miranda's hair was styled in a slick bun to show off her gorgeous drop earrings. She finished off her look with bright red lips, layered necklaces, and sexy heels from Casadei.
Miranda Kerr shows off her back in a floor-length Emilio Pucci dress (Credit: Brian To / WENN)
In a July 2012 interview with Vogue, she revealed that her height has not always been to her benefit.
"When I was young I wanted to be a gymnast," she revealed. "I used to compete at it, but then I grew too tall," she added about her height making it impossible to become a gymnast.
"I never planned it or took it too seriously. A friend entered me into a competition when I was 14 but I kept going with school in spite of getting modeling work," Kerr said about becoming a model.
Miranda sashayed down the red carpet in a pair of "Trikini" sandals from Casadei. These shoes feature black nappa leather, gold hardware, rear zip closures, and covered stiletto heels.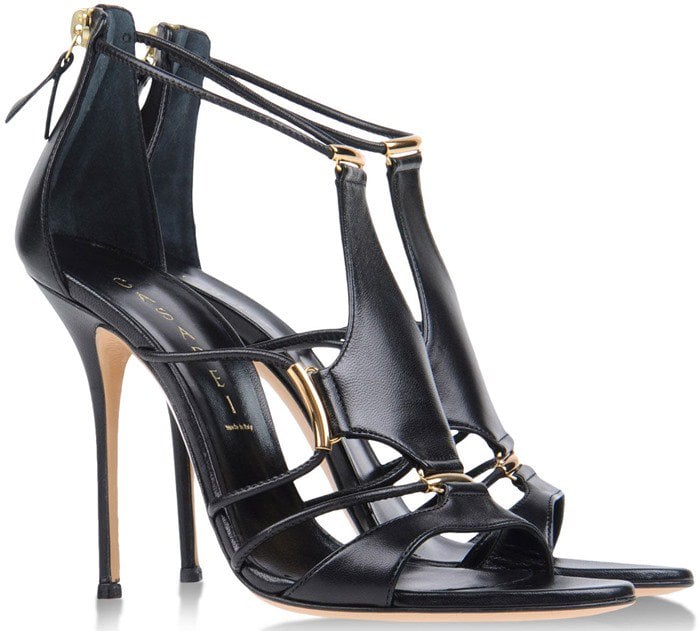 Black Casadei 'Trikini' Sandals in Black Nappa Leather, $890
We also spotted Taylor Swift wearing the same sandals at the Country Music Awards.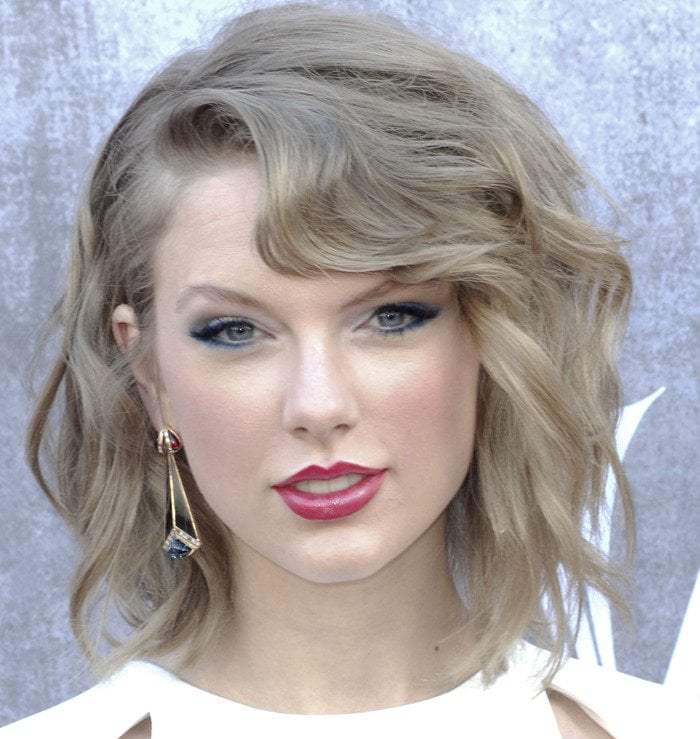 Taylor Swift wars her short hair in curls at the 49th annual Academy of Country Music Awards held on April 6, 2012, at MGM Grand Resort and Casino in Las Vegas (Credit: Apega / WENN)
Taylor paired her Casadei "Trikini" sandals with a high-waisted black skirt and a short-sleeved white crop top.
Taylor Swift flaunts her midriff in a white crop top (Credit: Judy Eddy / WENN)
Both the skirt and top had strategically-placed cutouts that showed off her legs and collarbone.
Taylor Swift poses on the red carpet in a monochrome look (Credit: Judy Eddy / WENN)
Taylor finished off her look with gold jewelry, a black clutch, and her signature red lipstick.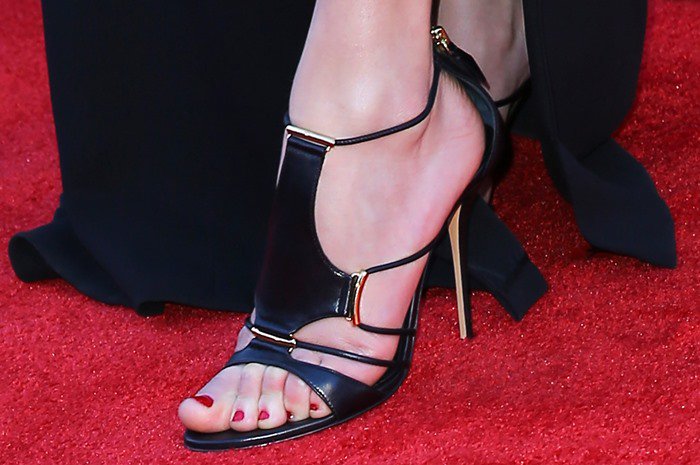 Taylor Swift's feet in black-and-gold Casadei sandals (Credit: Judy Eddy / WENN)