If you don't follow Chrissy Teigen on social media, you're missing out. The model is probably one of the funniest people on the internet.
Chrissy Teigen piles her hair onto her head for a Bristol Farms grocery run in Beverly Hills on September 27, 2015
And? She loves to cook. Chrissy cooks so much that we weren't one bit surprised when she announced that a cookbook is in the works.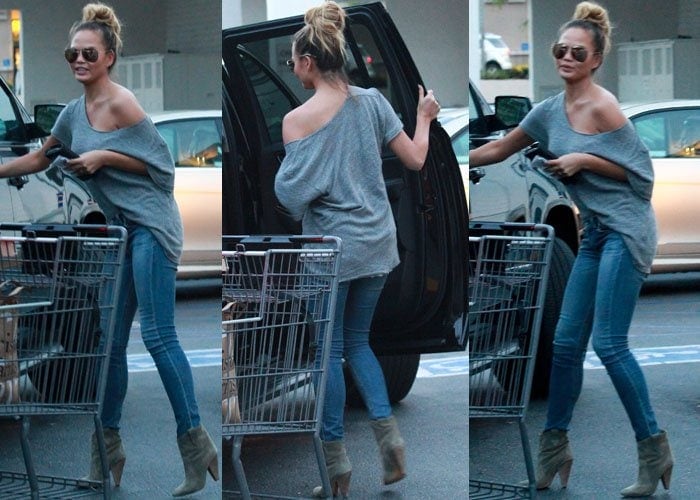 Chrissy Teigen maneuvers around a shopping cart and opens the door of a car on a grocery run
In fact, the cookbook's text sounds a lot like her social media presence: witty, personal and unapologetically funny.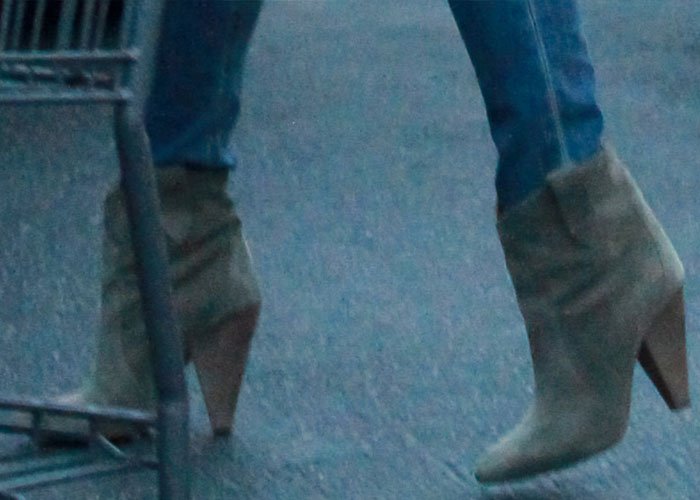 Chrissy Teigen wears Isabel Marant Roxann booties on her feet during a trip to the grocery store
Chrissy posted a page of her cookbook-in-progress on her Instagram, and if you don't pay attention to what's written in the photo, you're missing a lot in life.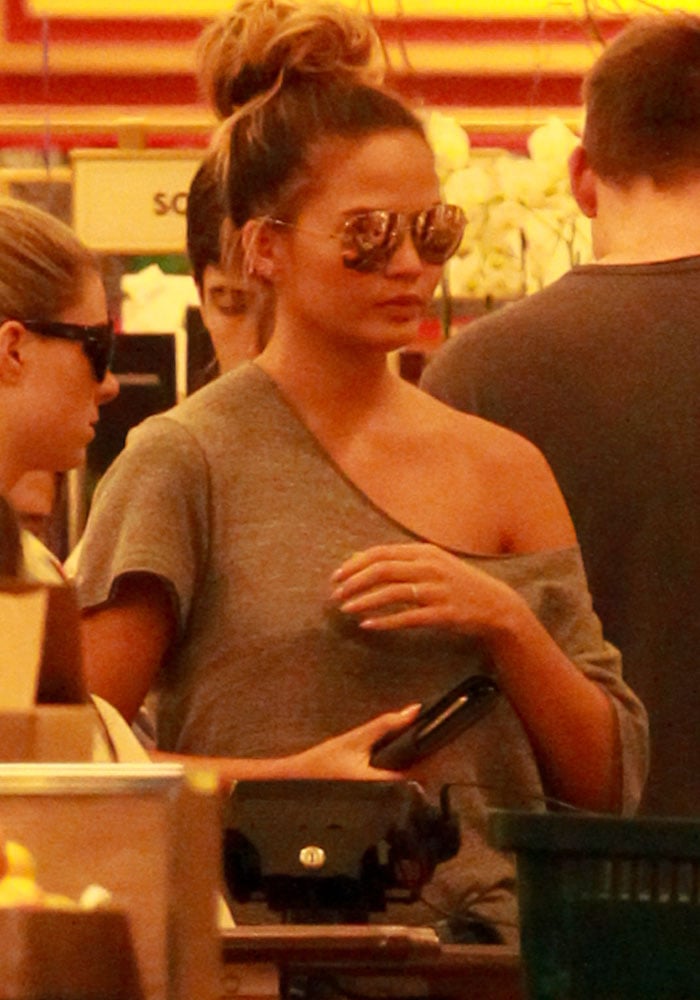 Chrissy Teigen wears a pair of aviator sunglasses and holds her wallet
We can't wait for this cookbook's release in April!
Chrissy was recently spotted at Bristol Farms picking up some items — perhaps for her cookbook recipes? The 29-year-old wore a gray slubbed jersey tee from R13, a pair of jeans, and "Roxann" suede booties by Isabel Marant.
Chrissy Teigen hilariously shows off her Easy Bake experience and gives a sneak peek of her upcoming cookbook
You don't have to pull a Chrissy and get your groceries in designer boots, but if you want to? Her Isabel Marant booties are available at Farfetch.
Isabel Marant Étoile Roxann Sand Suede Ankle Boots, £410
Credit: Chrissy Teigen's Instagram / WENN