Last week, Hilary Duff tweeted a picture of her new pair of Isabel Marant "Tacy" boots, along with an intriguing caption. The former Disney star revealed she was sharing her shoes in support of Walk to End Epilepsy, a 5K walk planned for November 17th in California that will raise money for the Epilepsy Foundation of Greater Los Angeles.
Hilary Duff tweets a picture of her Isabel Marant boots with the caption: "I am proud to #sharemyshoes in support of #WalktoEndEpilepsy on Nov. 17th. Join me to @EndEpilepsy."
Hilary has become known for her philanthropy throughout the course of her career. The 26-year-old is tied to at least 24 charities. That's impressive! It's even more impressive to see her cleverly link her shoe obsession to a good cause.
The same day Hilary shared her shoes for the Epilepsy Foundation, she was seen arriving at an office building, and we got to see her new boots in action. Tucked into dark skinny jeans, they perfectly complement Hil's casual fall outfit.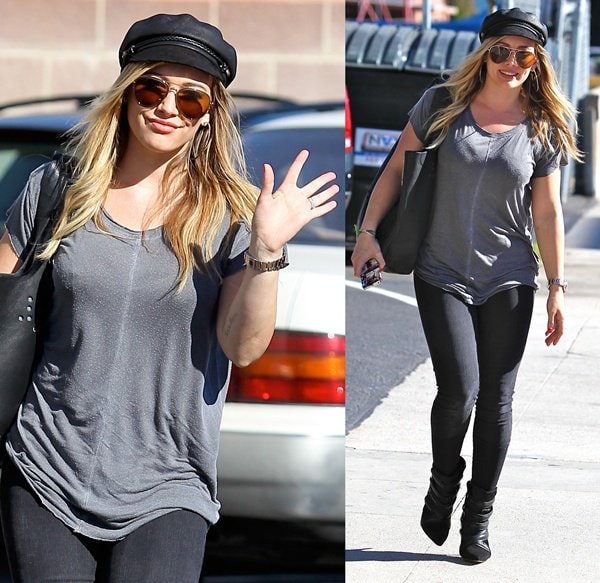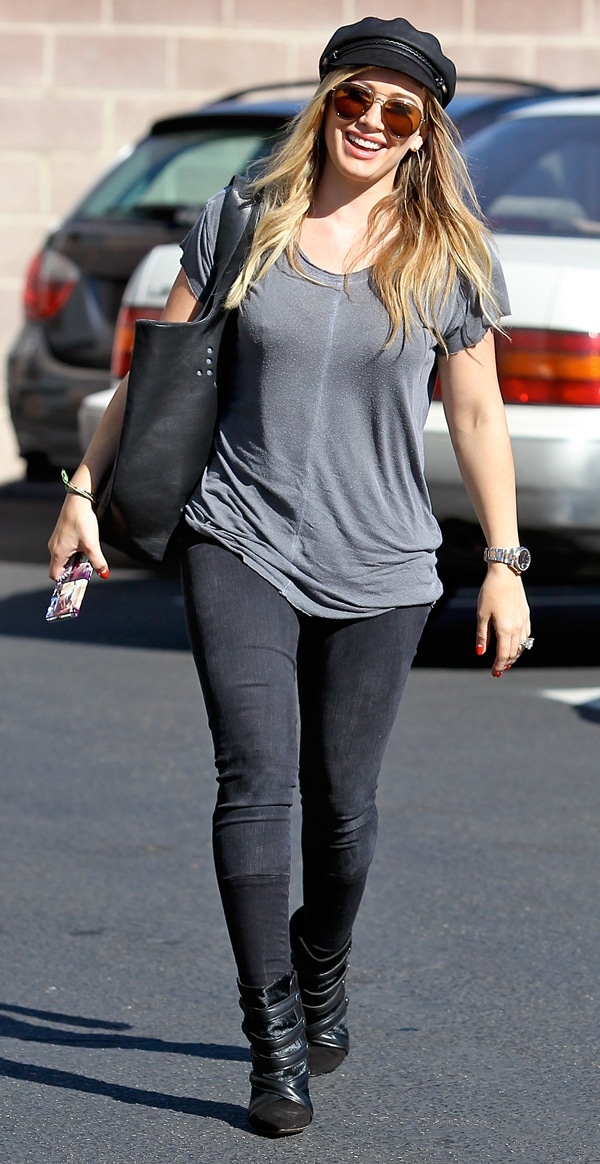 Hilary Duff arrives at an office building wearing her Isabel Marant boots in Santa Monica, CA on November 1, 2013
Featuring suede, calf hair, and lots of leather straps, these "Tacy" boots are killer. We've also seen them on Rosie Huntington-Whiteley and Miranda Kerr. You can buy this style at Net-A-Porter and Forward.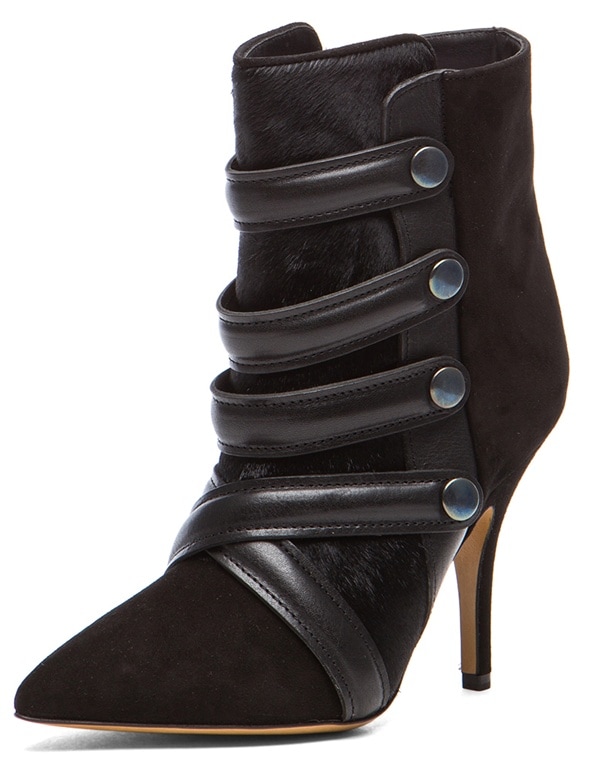 Isabel Marant "Tacy" Boots in Black, $1,505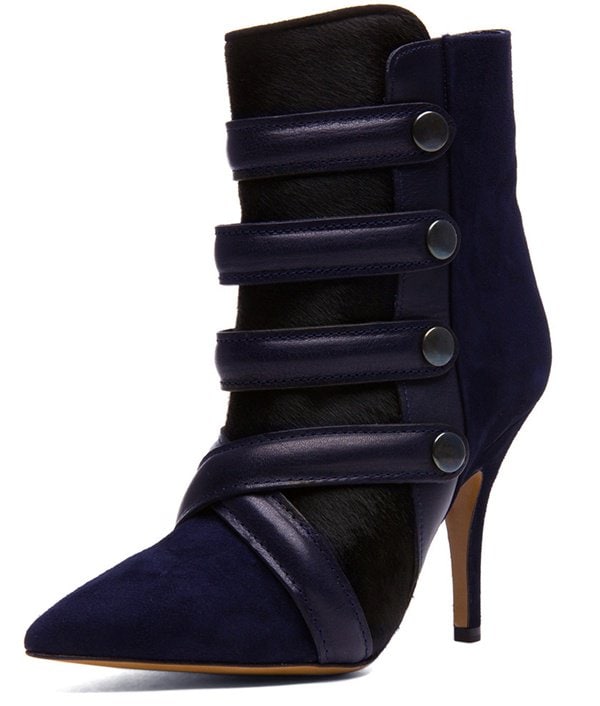 Isabel Marant "Tacy" Boots in Midnight Blue, $1,505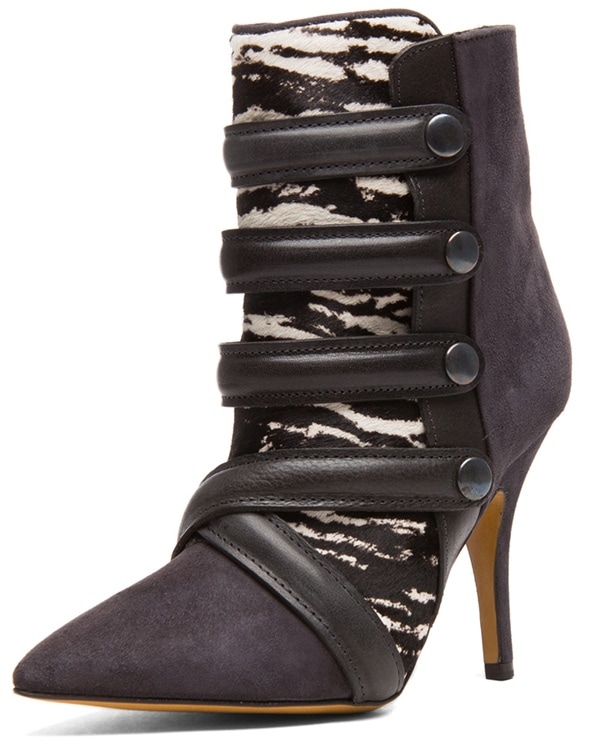 Isabel Marant "Tacy" Boots in Anthracite, $1,505
Credit: WENN