Cowgirl chic seems to be the  current trend in outfits for running errands these days. And it looks like Hilary Duff has jumped on the bandwagon; just see the outfit she wore when visiting Bristol Farms with her husband, Mike Comrie, and their son, Luca.
Hilary Duff with husband Mike Comrie and son Luca at Bristol Farms in Hollywood on August 8, 2013
They went out to do some grocery shopping at the Los Angeles supermarket looking every bit the gorgeous family that they are. Comrie was in a crisp white button-down shirt and slacks, and Luca was in a shirt and jeans. Hilary stood out in her plaid shirt, ripped jeans, and studded ankle boots.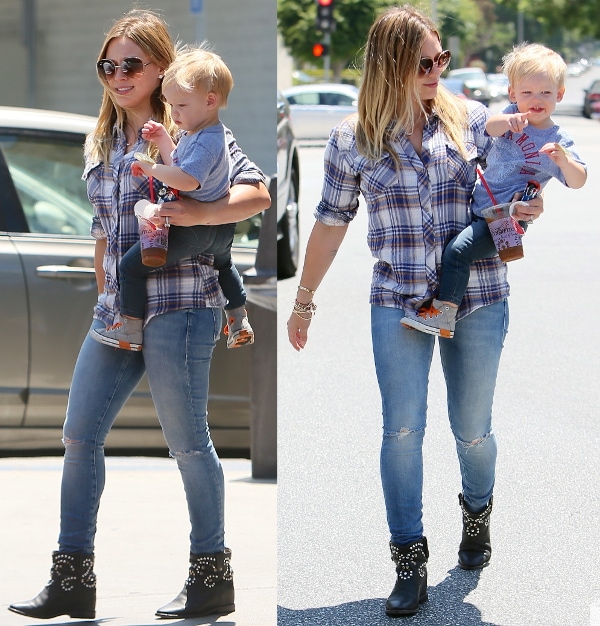 Hilary Duff in a cowgirl-chic look with a plaid shirt, ripped jeans, and a pair of studded leather boots
Unlike other former Disney stars like Lindsay Lohan and Amanda Bynes, Hilary Duff turned out well and stable. In fact, she will be celebrating her third year wedding anniversary soon and has also just finished filming her next movie, a comedy called Flock of Dudes, where she stars opposite Bryan Greenberg.
Check out these studded boots for that cowgirl-chic (and maybe slightly punk) look:
Ash Titanic Studded Boots, $255
Schutz Aliria Studded Boots, $275
Frye Jenna Disc Short Booties, $358
Schutz Studded Low Heel Boots, $275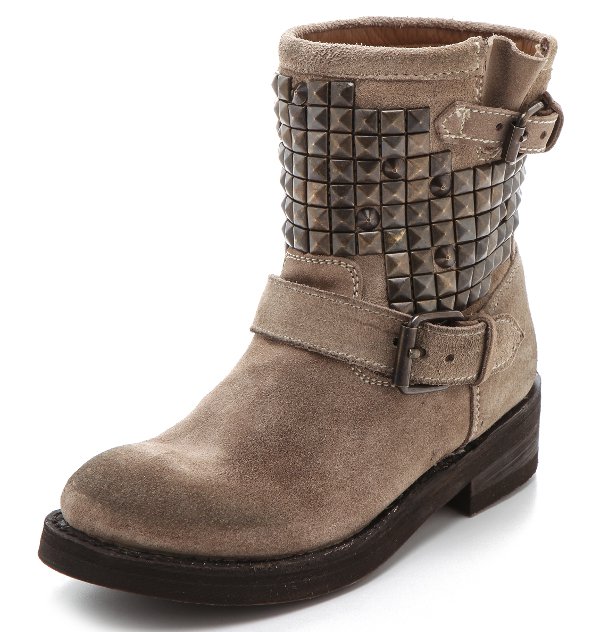 Ash Titan Studded Flat Boots, $216
Credit: Michael Wright/WENN