Alicia Vikander may be taking the awards season by storm for her outstanding performance in the "The Danish Girl," but the actress still feels very much like a rookie in Hollywood.
Alicia Vikander calls awards season "surreal" and the food at the Oscar Luncheon "amazing"
The 27-year-old Swede shared how surreal it felt to be surrounded by massive talent at the recent Academy Awards Nominees Luncheon, where she got to sit with the likes of Rooney Mara and Leonardo DiCaprio.
Alicia Vikander flaunts her legs at the 88th Oscars Nominees Luncheon at the Grand Ballroom of the Beverly Hilton in Los Angeles on February 8, 2016
Alicia, one of the more recent faces of the brand, showed up in head-to-toe Louis Vuitton as she has been doing for the past ceremonies.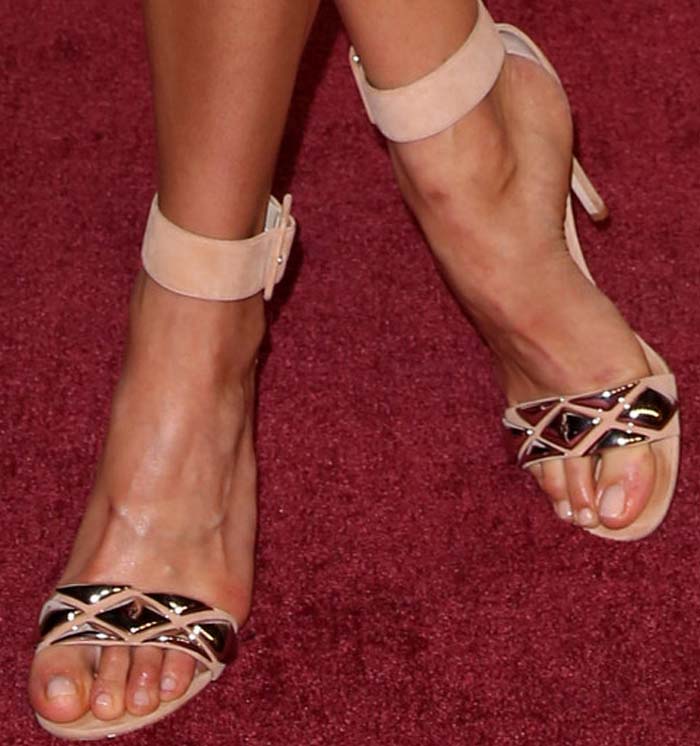 Alicia Vikander's sexy feet in metal-embellished suede sandals
The loyal endorser wore a gorgeous reddish-orange flared dress and showed off her feet in metal-embellished suede sandals in a nude tone.
Alicia Vikander wore a reddish-orange flared dress
The actress expressed how "surreal" it felt to be at the luncheon and even shared going up to actors that she admired.
Alicia was seen convening for a class-photo-like picture with the rest of the nominees, standing beside none other than the biggest bet of the 2016 Oscars — Leonardo DiCaprio. See the entire clip below:
Get embellished sandals similar to Alicia's at Nordstrom and Zappos.
Gucci Coline Studded-Leather Ankle-Strap Sandal in Camilia, $695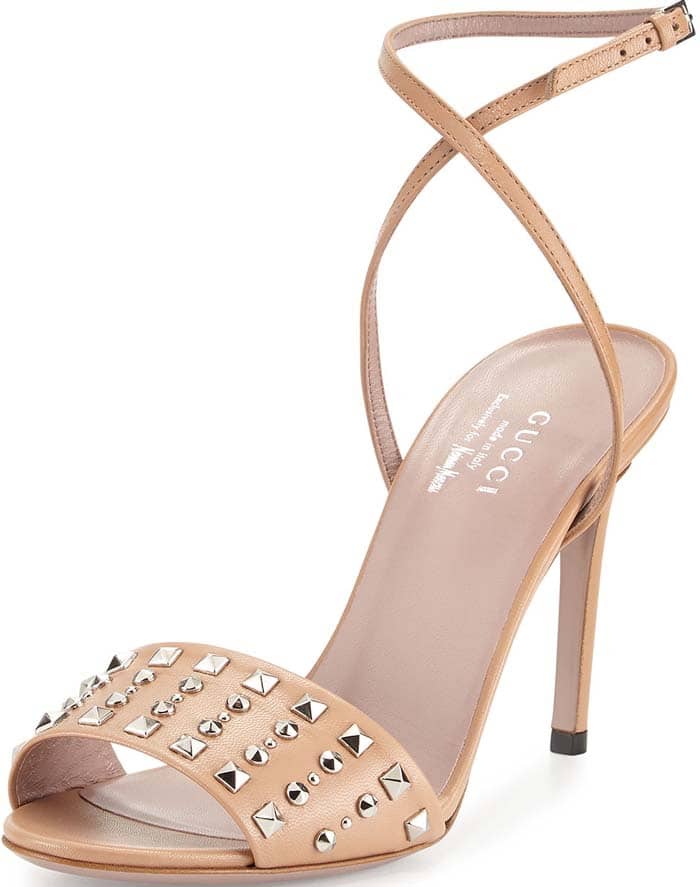 Lanvin Beige Suede Kipa Sphere Studded Ankle Strap Sandals, $790
Vince Camuto Fora Tauplicious True Sd, $139.99
Credit: Brian To / WENN