Iggy Azalea has a penchant for skimpy shorts and pointed-toe booties. Just a day after spotting her in a black-and-white outfit composed of short shorts and DKNY stiletto booties, the 23-year-old rapper was photographed in another racy getup.
This one was actually even more revealing. She sported a white crop tank with matching zippered hot shorts that feature a graphic of a woman on the front and eyes on the back. The shorts are so skimpy that they gave onlookers a chance to take a peek at her booty! To complete the ensemble, Iggy wore the same white studded boots that we saw during her performance at G-A-Y nightclub.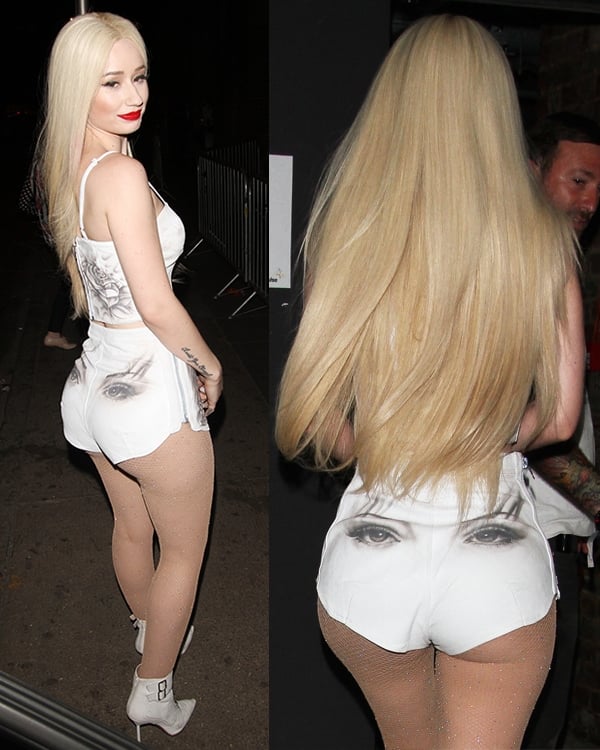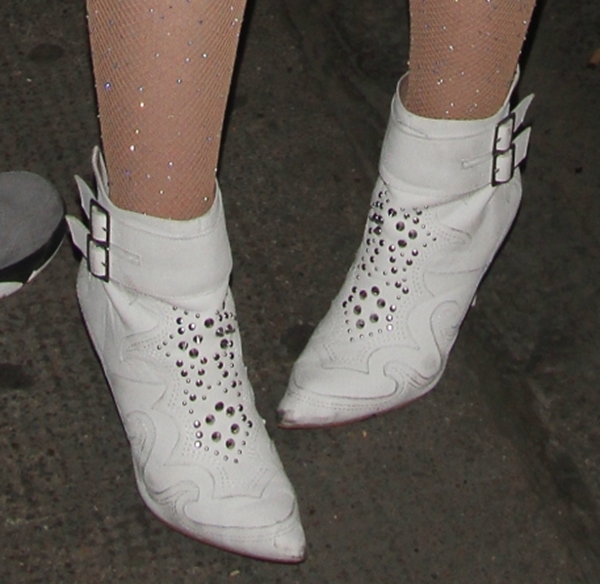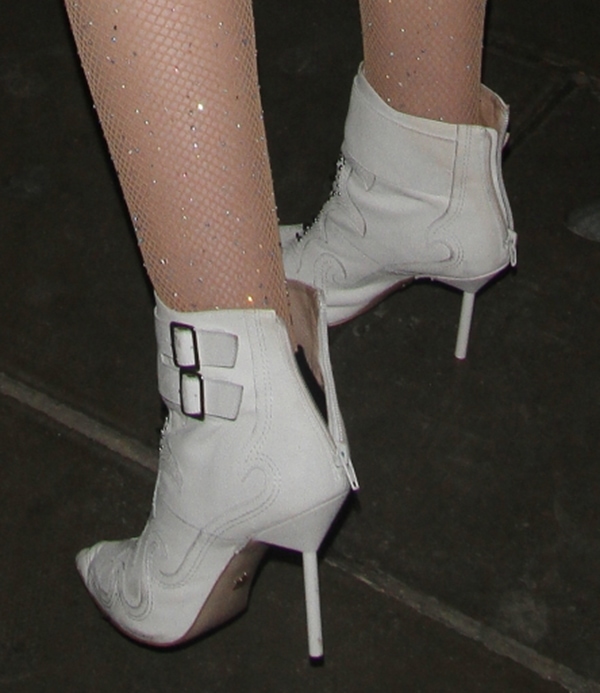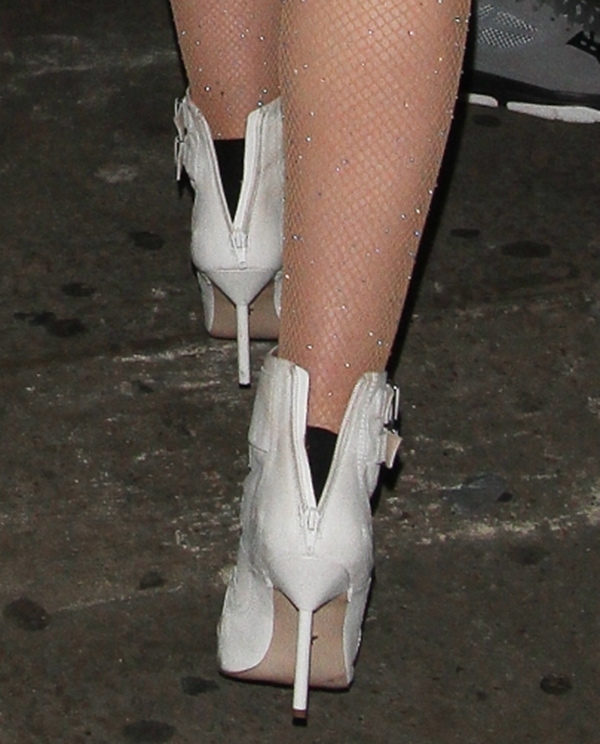 Iggy Azalea wearing eye-catching hotpants as she arrives at Dynamo's secret party following her exclusive HP UK performance in London on July 9, 2013
Is this ensemble racy or what? Iggy loves wearing hot, unconventional outfits, but this is probably her most daring look yet.
How do you like her boots? They're eye-catching, no doubt about that. The pointed toes and the swirl design create a vintage vibe that's infused with edge and modernity brought by the metal spiked studs. These booties also feature wide ankle straps with double-buckle closure and buckled straps across the arch. We're not sure why, but it looks like Iggy ripped off the latter. The zipper fastening at the back, which she left unzipped, and cigarette heels that measure about 3 or 4 inches complete these summer-perfect booties.
In addition to white, these KG Kurt Geiger "Wyatt" boots are also available in two other colors at Kurt Geiger:
KG Kurt Geiger "Wyatt" Boots in White, $322
KG Kurt Geiger "Wyatt" Boots in Black, $322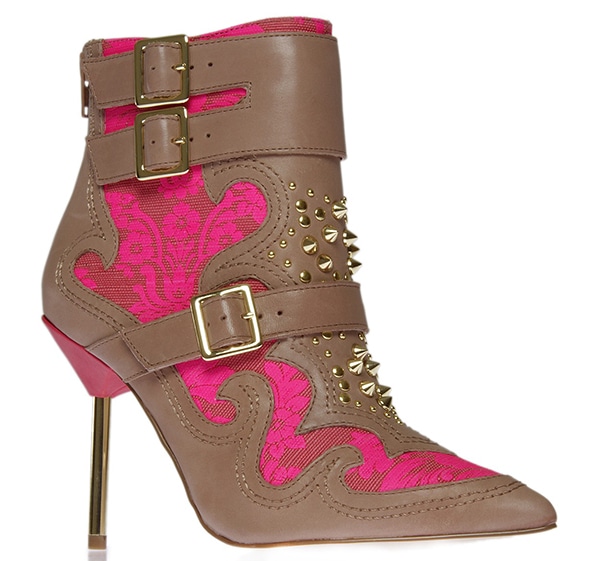 KG Kurt Geiger "Wyatt" Boots in Taupe/Pink, £220
Credit: WENN