Not all celebrities are willing to sacrifice comfort to look chic for the paparazzi 24/7. Take, for example, Kate Winslet.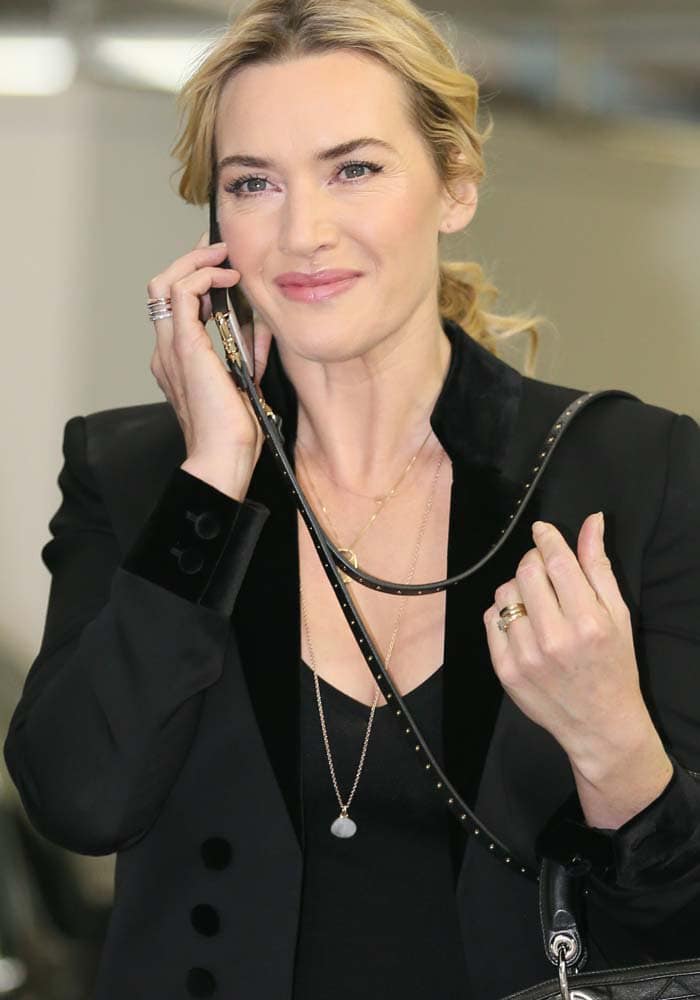 Kate Winslet wears her blonde hair back at ITV Studios in London on November 11, 2015
The 40-year-old was spotted looking relaxed and happy outside the ITV Studios in London after her interview for "This Morning."
She had her feet happily tucked into a pair of comfortable boots that Alessandra Ambrosio also wore with jeans.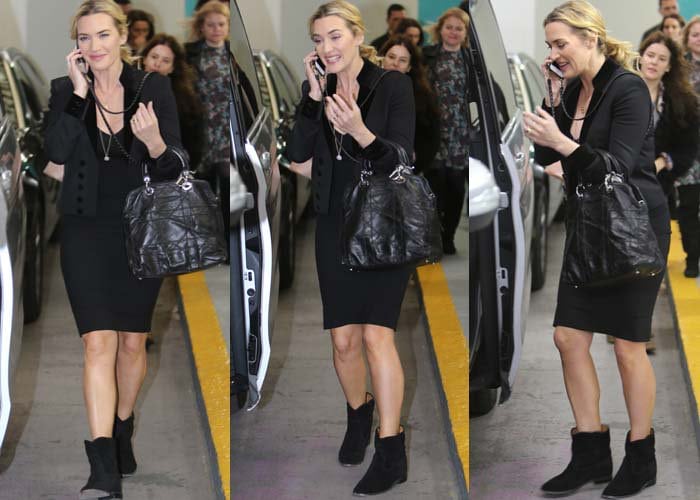 Kate Winslet talks on the phone as she leaves her "This Morning" interview at ITV Studios
Kate seems to have participated in her "This Morning" interview while wearing the same dress-and-blazer combination she was spotted wearing outside ITV Studios.
Kate Winslet's feet in black Isabel Marant Crisi boots
However, there's one key difference. The actress conducted her interview with a pair of black pumps on her feet.
When she was spotted outside the studios, she was wearing a more comfortable-looking pair of Isabel Marant "Crisi" boots.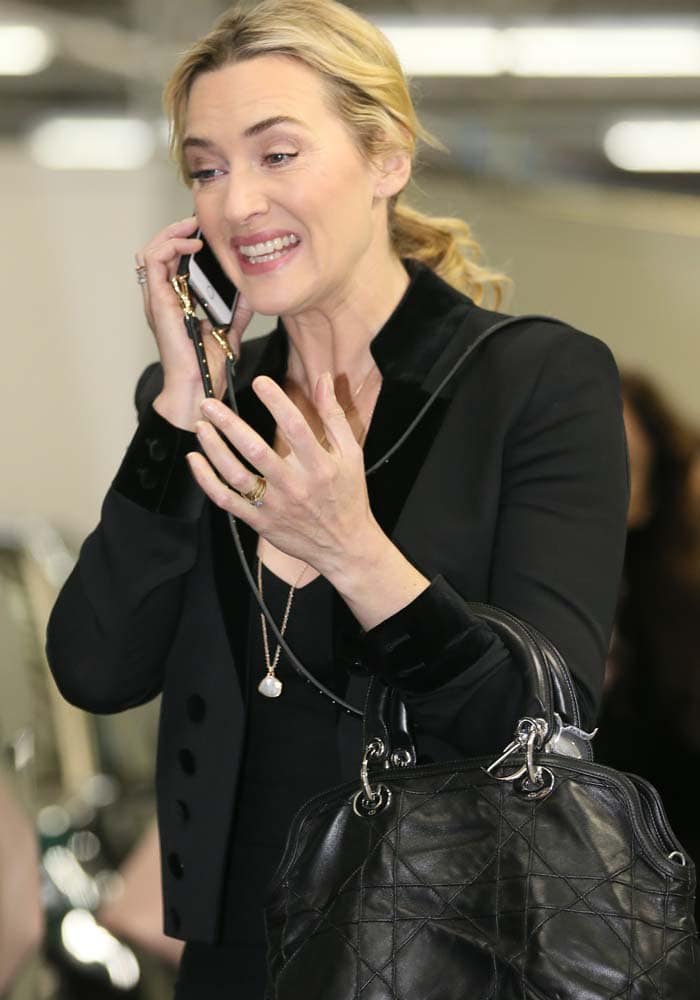 Kate Winslet talks on her iPhone as she leaves ITV studios
During her interview, Kate talked about her latest film, "The Dressmaker." In the flick, Kate portrays a fashion designer named Myrtle "Tilly" Dunnage who had a rough start in life.
Kate said that she had learned how to sew prior to the film, and is now capable of completing a few small projects all on her own.
Kate Winslet participates an interview for "This Morning" in high heels, which she later switched out for her Isabel Marant boots
To get Kate's Isabel Marant "Crisi" boots, hop on over to at Nordstrom, Matches Fashion, or Farfetch.
Black Isabel Marant Crisi Suede Boots, $770 / £415
Credit: Rocky / WENN