Jennifer Lopez launched her latest single, "Live It Up," with a bang — a huge one — on the stage of Britain's Got Talent (BGT) on May 28. Actually, it was her outfit — a black leotard and fishnet stockings paired with thigh-high boots — that caused quite a stir. The Independent UK reported that avid BGT fans objected to the risqué outfit via Twitter, saying things like, "Wow, J. Lo if I wanted to see that much of you, I'd have married you #bgt" and "I think J. Lo needs to be reminded that BGT is a family show." On top of the Twitter lash-out, Ofcom confirmed that it received over 100 complaints over J. Lo's attire.
What do you think of her performance and attire on BGT?
Jennifer Lopez performing her latest single, "Live It Up," in a very controversial outfit on Britain's Got Talent in London on May 28, 2013
Despite the backlash, the 43-year-old star played it cool in her interview with BBC Radio 1's Scott Mills on May 30, explaining, "I think people are so much raunchier than I am … I know what I'm doing … I'm not going to walk down the street like that!"
Now, let's move on to the more important question: what outfit did she wear for the radio interview? J. Lo decided to go for a more conservative look this time by wearing J Brand skinny jeans and a white blouse under a white blazer.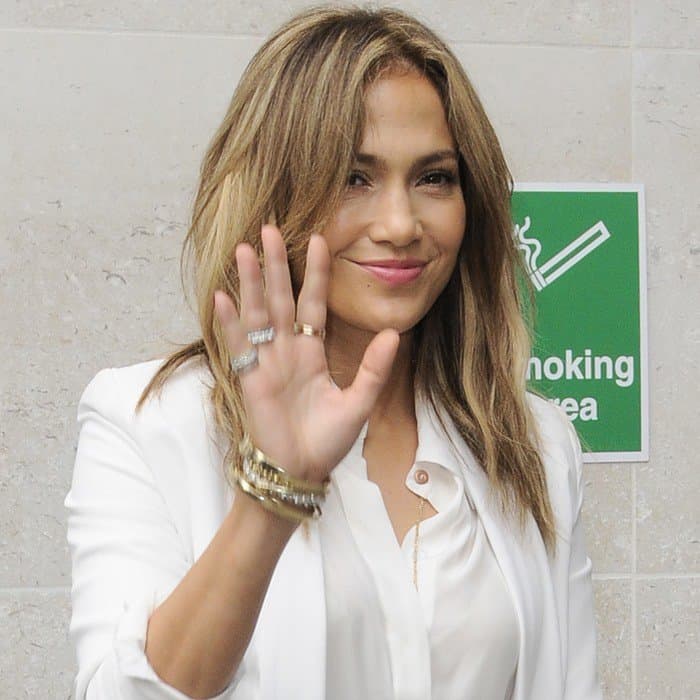 Jennifer Lopez in a conservative look for her BBC Radio 1 interview with Scott Mills in London on May 30, 2013
She paired her outfit with edgy studded peep-toe boots from Christian Louboutin. The bright red suede "Guerilla" boots definitely caught our attention, not in a controversial manner, though. We love her cool and trendy ensemble. What about you?
Jennifer Lopez wearing Christian Louboutin's "Guerilla" boots for her radio interview in London on May 30, 2013
The Christian Louboutin 'Guerilla' boots come in different colors at Neiman Marcus:
Christian Louboutin "Guerilla" Boots in Brown, $1,979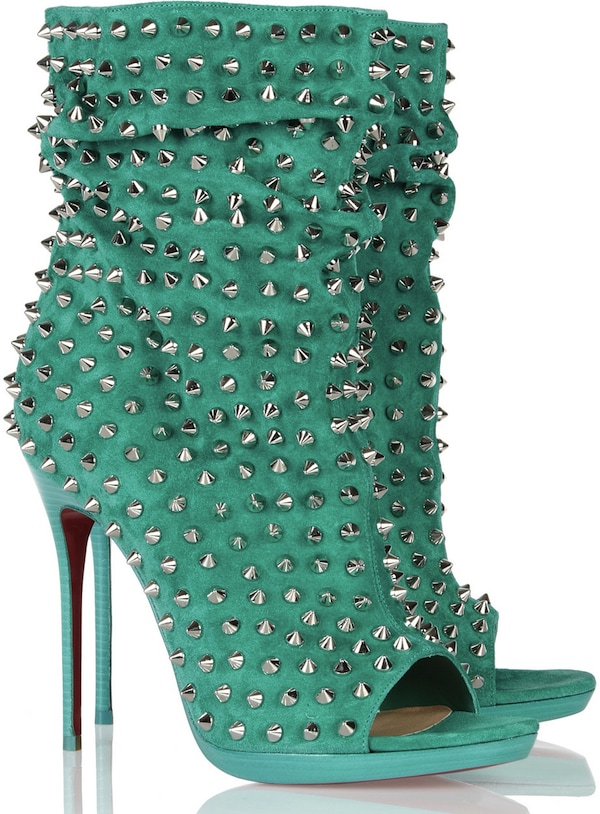 Christian Louboutin "Guerilla" Boots in Green, $1,995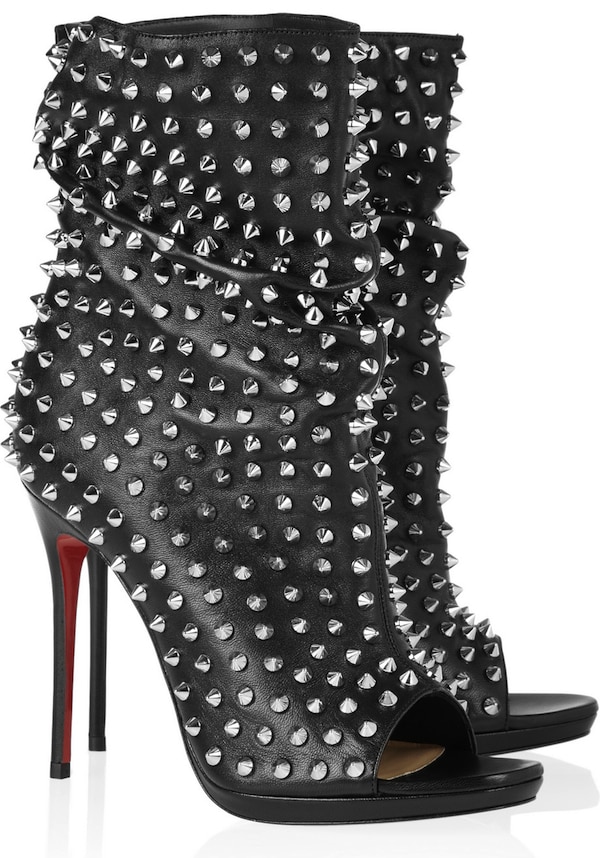 Christian Louboutin "Guerilla" Boots in Black, $1,995
Credit: Euan Cherry/WENN