Jackets and dresses; can the two go together in the same outfit?
Other than to keep you warm as you make your way to a party you've been invited to, can you stylishly wear a jacket over your dress without counting the seconds until you can rip it off? Our answer: Yes, you absolutely can!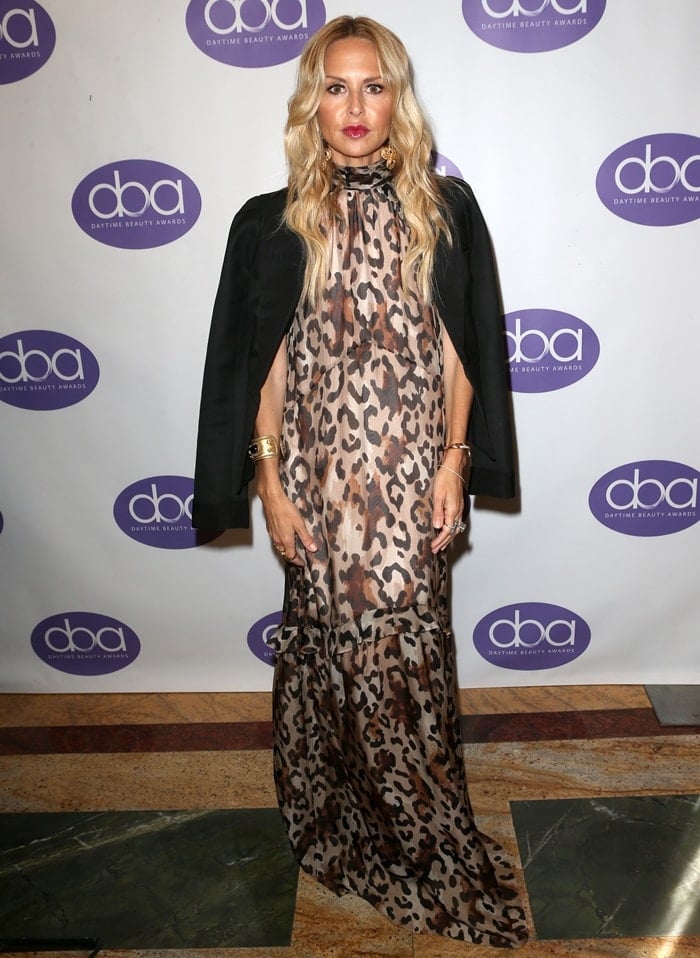 Stylist Rachel Zoe wears a black jacket with a leopard print dress at the 2019 Daytime Beauty Awards held at The Taglyan Complex on September 20, 2019, in Los Angeles, California
Naturally, not every jacket will look good with any dress. If that were the case, there would be no need to write this article. Here's the good part though!
Depending on the occasion and the dress you plan to wear, several looks can be achieved with effortless glam. If done correctly, you can stop people in their tracks (in a good way, of course).
British television personality/model Alexa Chung and Nora Zehetner at the Kim Crawford Wines and Miles Aldridge art event held at Cedar Lakes Studios, New York City, New York, April 5, 2012
Check out Alexa Chung's trendy jacket and dress combo. She looks great in her black vintage-looking moto jacket and the matching dress. Kudos to her stylist!
Alexa Chung shows how to pair a leather jacket with a matching dress
Here are a variety of jackets that can be worn over specific dresses to help you pull off a specific look:
1. Tuxedo (Formal Look)
Tuxedos are a staple for men when attending a black-tie affair. A tuxedo jacket can help women achieve a similar formal look when worn over an elegant form-fitting dress.
It's best if the two pieces don't contrast each other. Aim for a sophisticated look by way of clean and simple lines.
Rag & Bone Sliver Brocade Tuxedo Jacket, $595.00 / T By Alexander Wang Jacquard Bustier Dress, $325.00
2. Moto Jacket (Edgy Look)
When going for an edgy look, a moto jacket can work great over a specific dress. I'm sure we've all seen this type of jackets paired nicely with maxi dresses.
However, for a borderline rebellious style, try to find a dress that is either belted or fitted in the mid-drift area and flows loosely from the waist to the thigh area to create volume and texture.
Joie Ailey Moto Leather Jacket, $898.00 / Mason by Michelle Mason Leather Bodice Dress, $575.00
3. Denim Jacket (Casual Look)
This is a great opportunity to grab your most beloved jacket and combine it with a dress for a more upscale casual look. With its rugged appeal, your best bet is to find a dress that is rich in texture and fun to look at.
J Brand Denim & Leather Jacket, $228.00 / Isabel Marant Dag Dress, $1,140.00
4. Cropped and Printed Jacket (Couture Look)
You can really let loose and have fun with this look. I think we can all agree that if you go with a cropped and printed jacket, this will clearly be the star of your outfit. The trick here is to keep the short-length theme consistent and go with a short dress.
When wearing a bold jacket, find a simple and minimalist type of dress that will allow the jacket to receive all the oohs and aahs.
Alice + Olivia Ellie Open Front Box Jacket, $897.00 / Rag & Bone Majorca Dress, $199.00
Credit: WENN / FayesVision