Dabbing is already over. The "mannequin challenge" is the new viral video challenge in town, and even athletes and celebrities are jumping on the bandwagon. The announcers of the 2017 People's Choice Awards are the latest to get in on the trend.
Jamie Chung was just one of several celebrities to try the mannequin challenge as 2017's nominations for the People's Choice Awards were announced.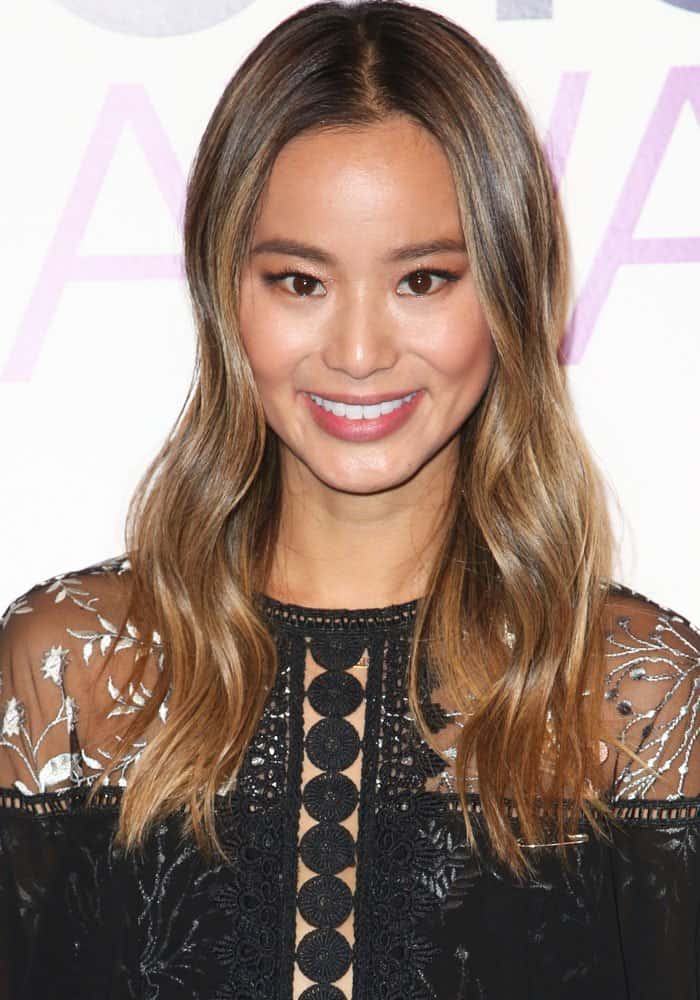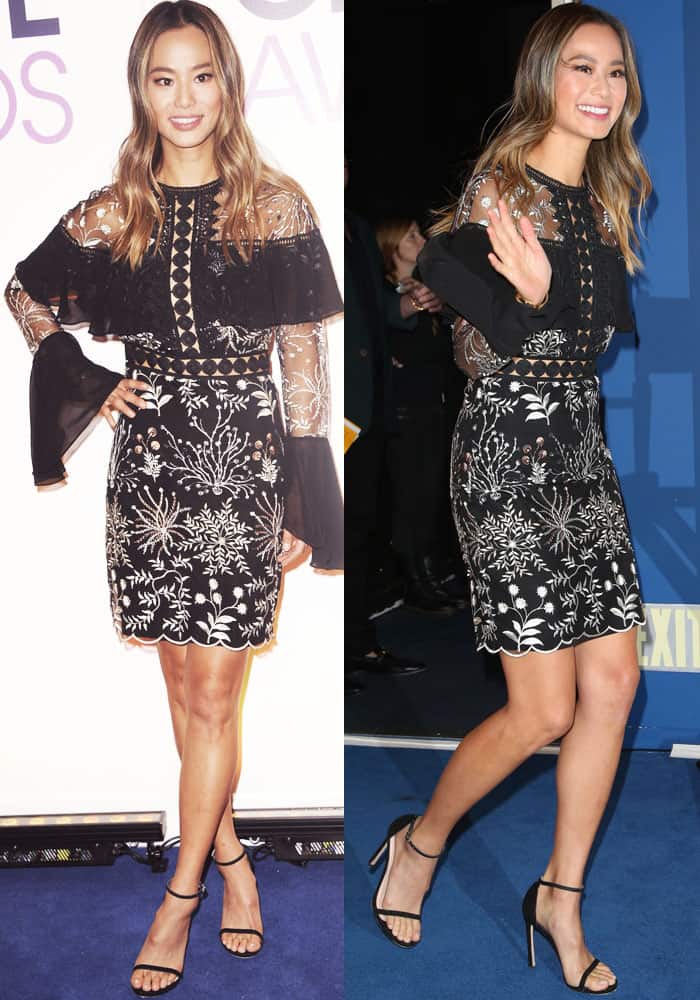 Jamie Chung attends the People's Choice Awards nominations press conference at the Paley Center for Media in Los Angeles on November 15, 2016
Jamie looked gorgeous in the "Joy" dress by Iorane. The black dress was adorned with white embroidery, and it alternated lace-trimmed sheer panels with ruffled ones.
The actress let her dress take the spotlight by complementing it with a simple pair of Stuart Weitzman "Nudist" sandals.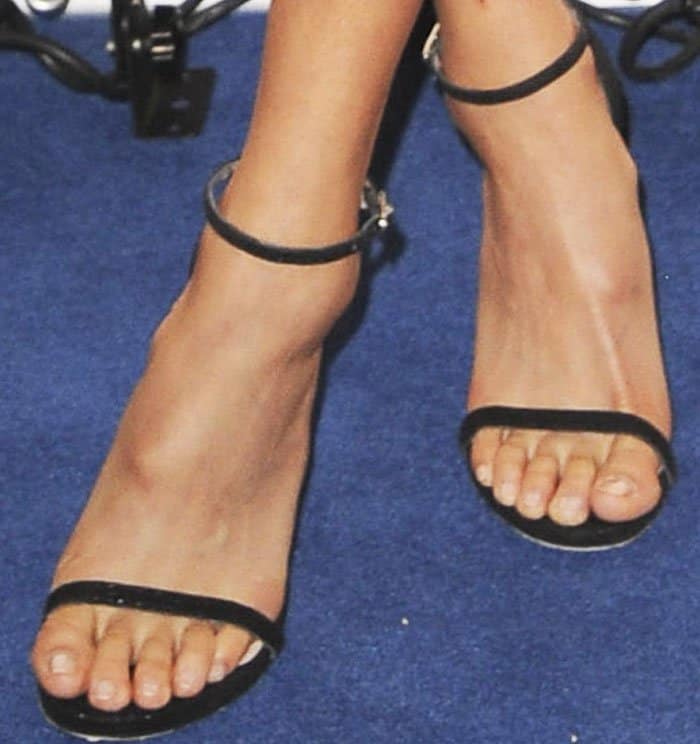 Jamie complements her detailed dress with a pair of Stuart Weitzman "Nudist" sandals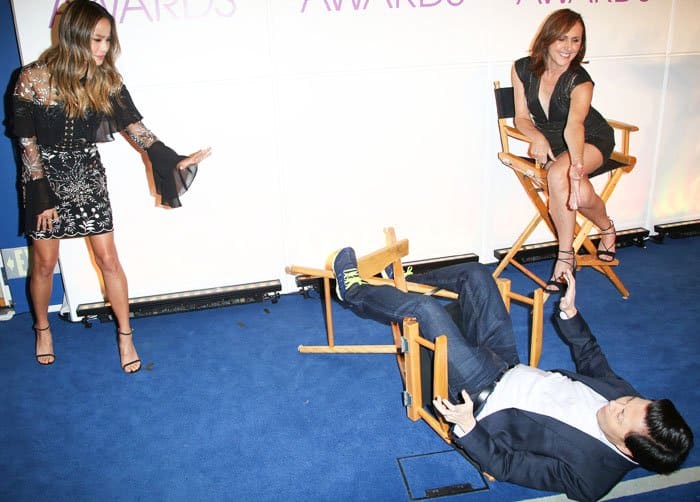 Jamie does the mannequin challenge with other celebrities
The PCA announcers did a hilarious mannequin challenge that involved a falling chair, a selfie and an award fight. Of course, the photographers were in on the fun as well.
Jamie did the mannequin challenge with celebrities Ken Jeong, Boris Kodjoe, Jordana Brewster, and Wilder Valderrama.
Shop the classic Stuart Weitzman "Nudist" sandals at Amazon, Shopbop and Zappos.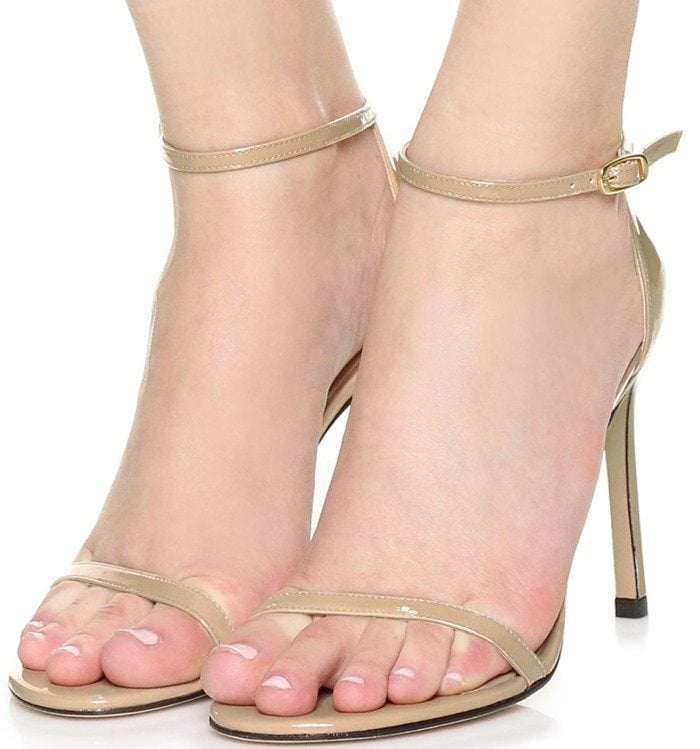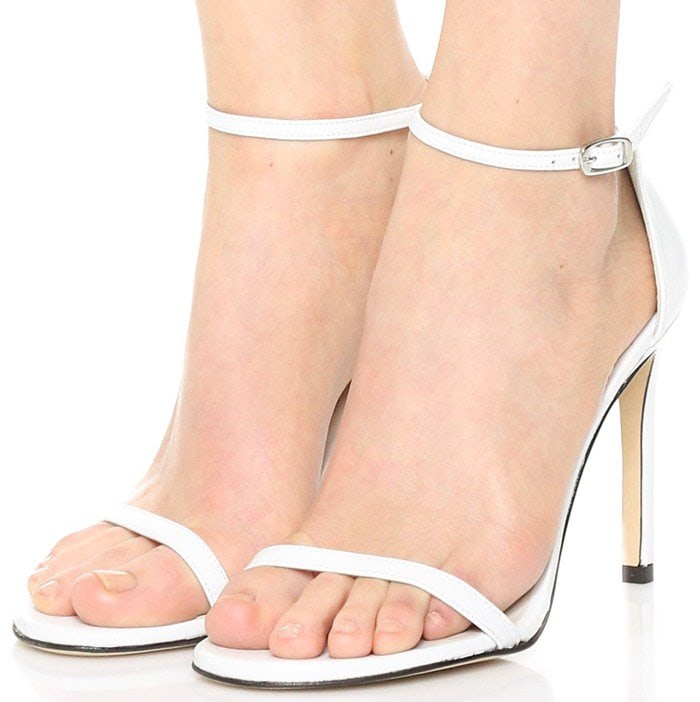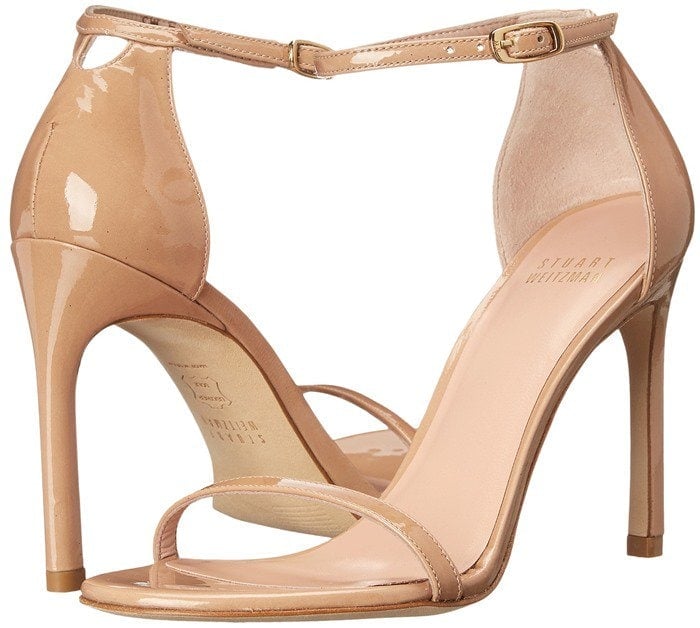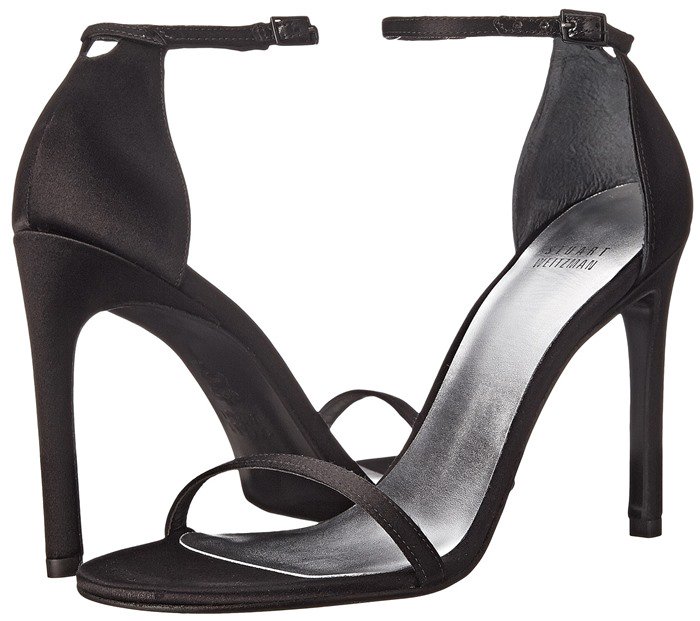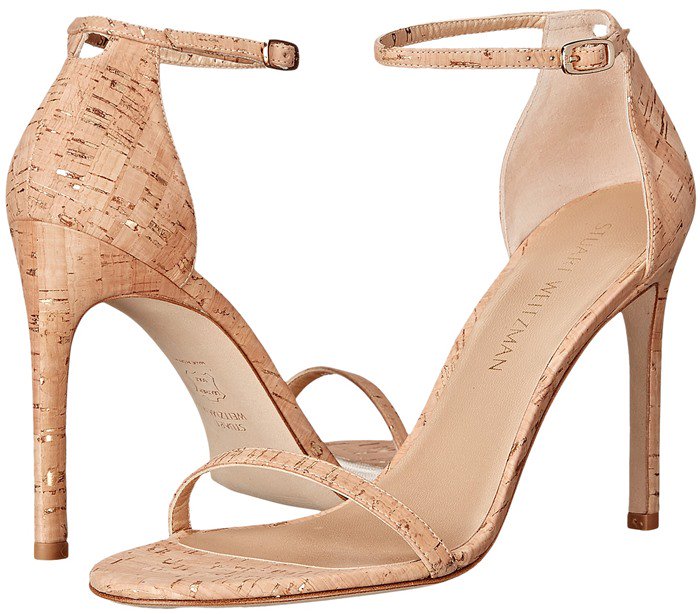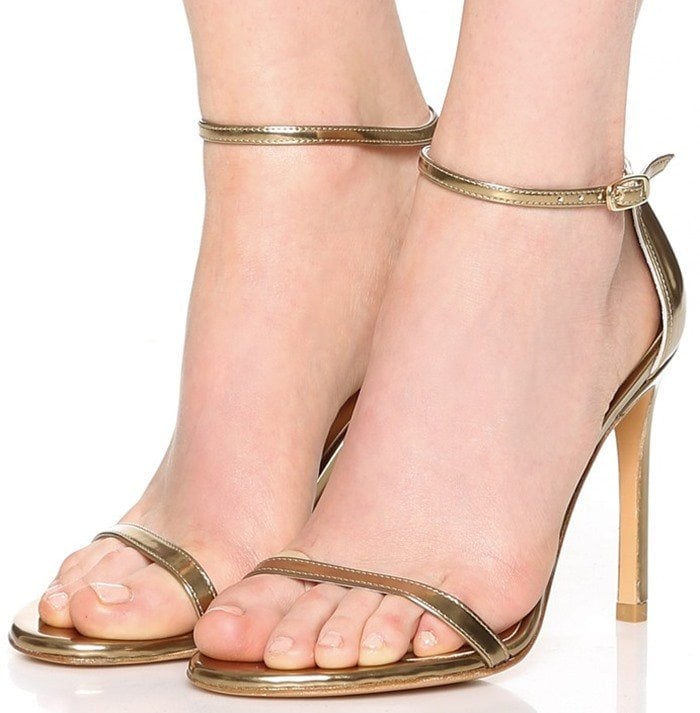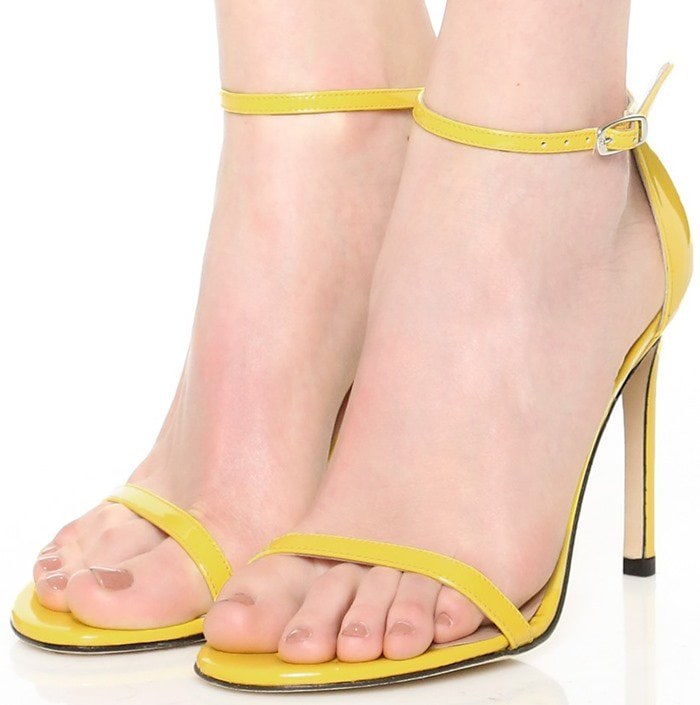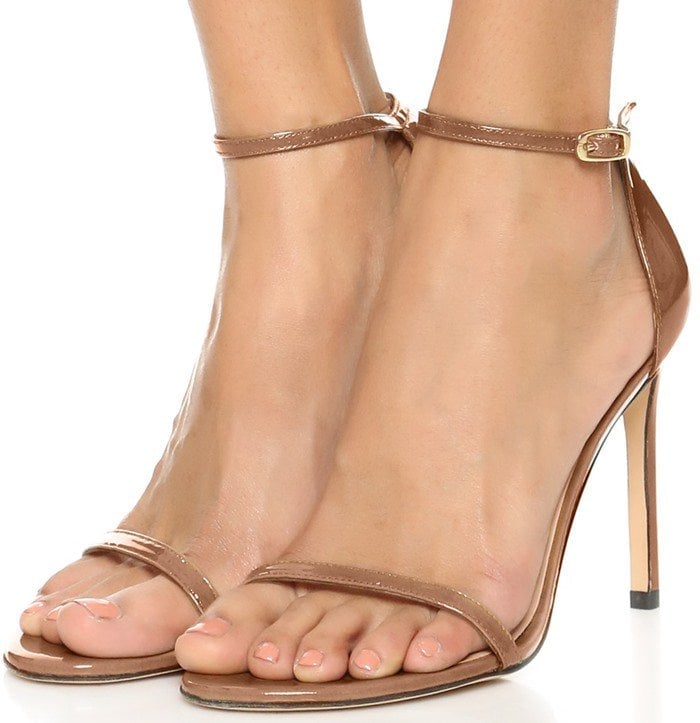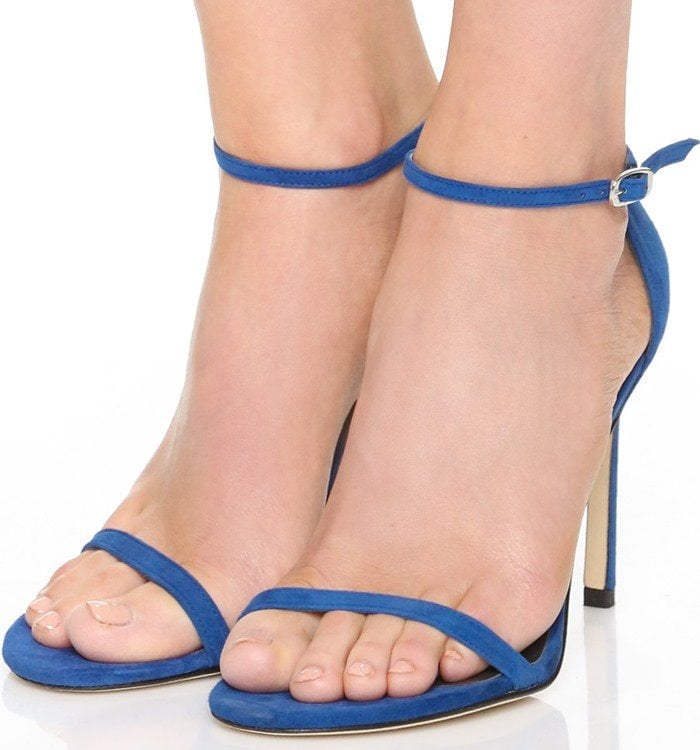 Stuart Weitzman "Nudist" Dress Sandal, $172.43 – $435 at Amazon, Shopbop and Zappos
Credit: Apega / Brian To / WENN