January Jones wore the biggest ball gown at the 2014 Emmy Awards.
Lena Dunham in Giambattista Valli almost had it, but the train of her skirt just couldn't live up to the massive bustle at the back of January's Prabal Gurung Resort 2015 dress.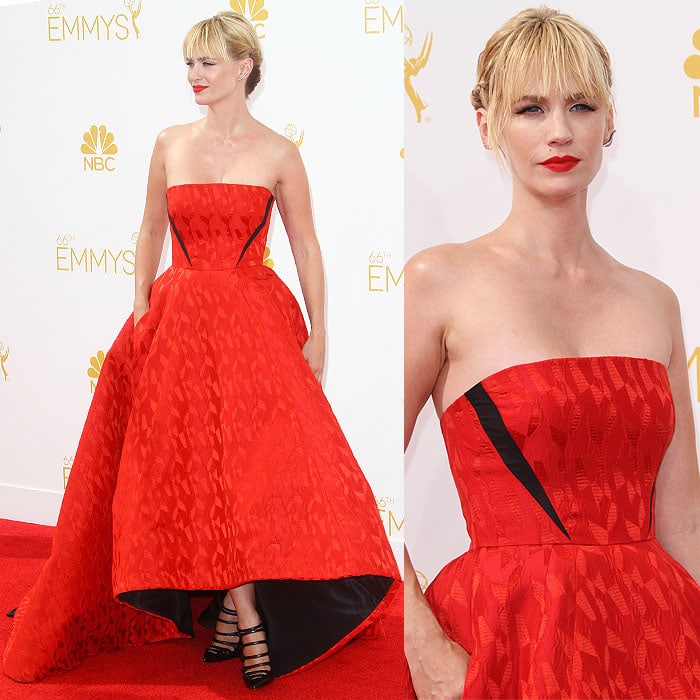 January Jones at the 66th Primetime Emmy Awards held at the Nokia Theatre L.A. Live in Los Angeles, California, on August 25, 2014
We also have to award January because her dress did what big red carpet gowns don't usually do: it showed off her shoes.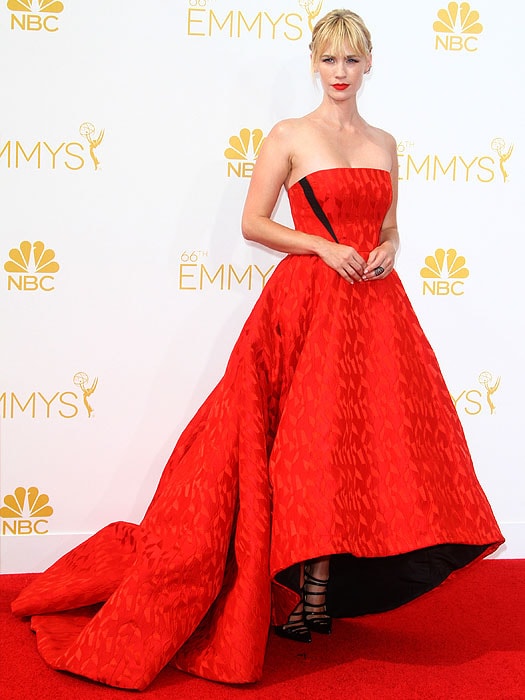 January Jones shows off her Christian Louboutin shoes
It's always difficult for us to go shoe-spotting at formal red carpet events, but we didn't have that problem with the 'Mad Men' actress at the Emmys. Thank you to whoever invented the high-low hemline!
January Jones wearing the biggest ball gown at the 2014 Emmy Awards
January must've felt that her dress was impressive enough that she didn't need to add any more jewelry. Note her bare neck, arms, and wrists. Save for small earrings, a single ring, and a damp-looking fringe, all January had as an accessory was a pair of strappy pumps on her feet.
The actress' dress was so big that she couldn't bend down to put on her shoes herself. She said she felt like a "silly human being" in this Instagram pic showing her assistant putting on her shoes for her:
January Jones' Instagram pic captioned, "This pic makes me feel like a very silly human being. #couldntputonmyowndamnshoes" – posted on August 27, 2014
Have you ever had this problem?
January probably wouldn't have needed assistance if the shoes were just slip-on and didn't have many snap-buttoned straps: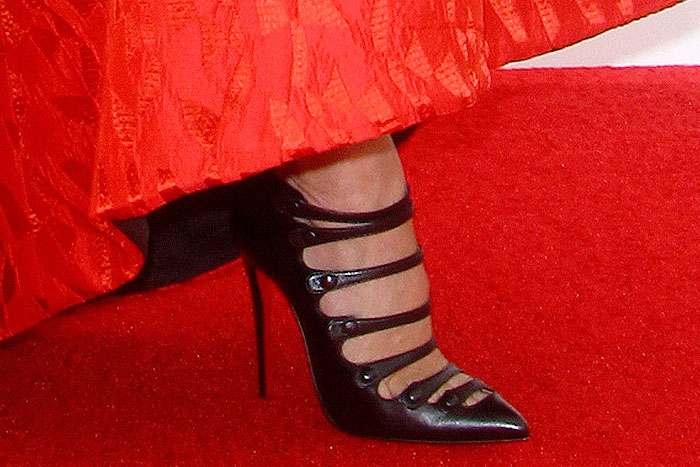 January Jones in Christian Louboutin "Viennana" strappy pumps
Her shoes are the beautiful but problem-causing Christian Louboutin "Viennana" pumps, which come in black leather, black suede, and red suede.
If the shoes were that difficult to put on, should January have worn a different pair?
Christian Louboutin "Viennana" Strappy Pumps in Black Kid Leather, $1,095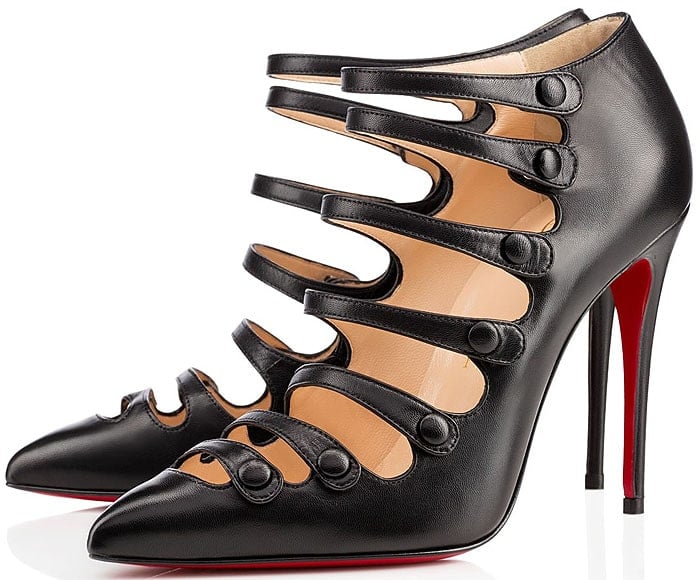 Christian Louboutin "Viennana" Strappy Pumps in Black Suede, $1,095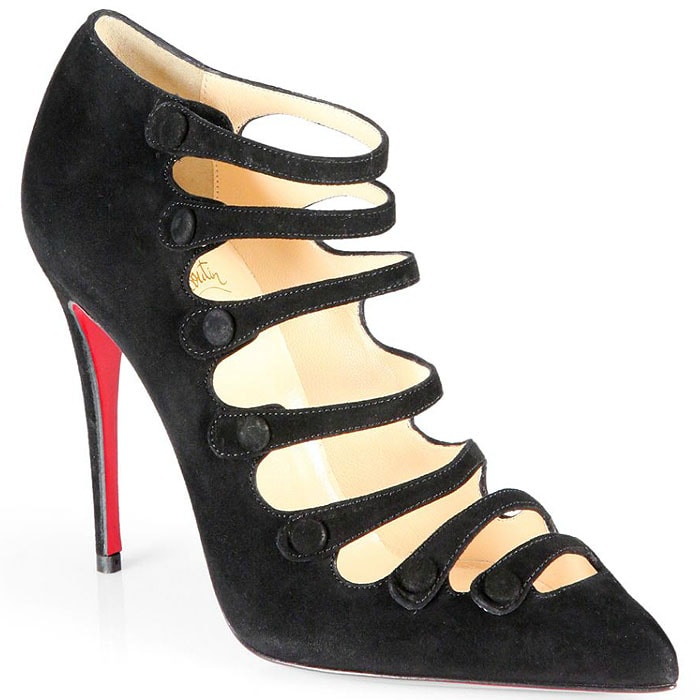 Christian Louboutin "Viennana" Strappy Pumps in Rouge de Mars Suede, $1,095
Credit: Adriana M. Barraza / Apega / Bridow / FayesVision / WENN / January Jones' Instagram