It seems like January Jones is on full-time mommy duties as seen in her recent public sightings, which almost always include her adorable son Xavier.
The 35-year-old 'Mad Men' actress was seen hand-in-hand with her bouncing 1-year-old son after having lunch with a friend in Pasadena just last week. January looked so hip and chic with her laid-back grunge ensemble that made her look like an older sister instead to her adorable toddler. In addition, the mother-and-son tandem also sported similar outfits with January's gray loose knit pullover from RD Style and blue jeans matching Xavier's gray shirt and jeans.
What completed January's rugged yet laid-back ensemble was her Marni saddle bag. It went perfectly well with her worn-out combat boots from Frye and military-inspired cap. What do you think of January's casual outfit?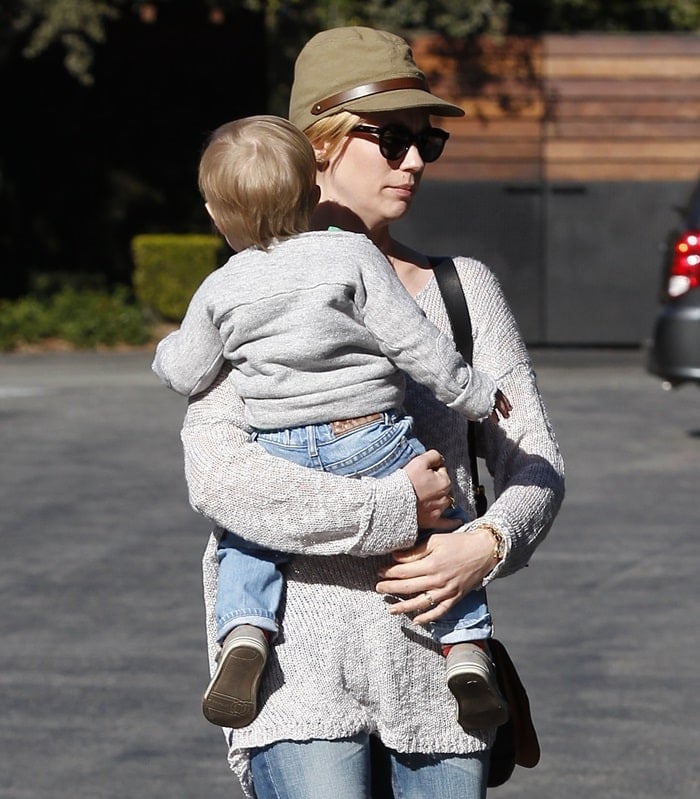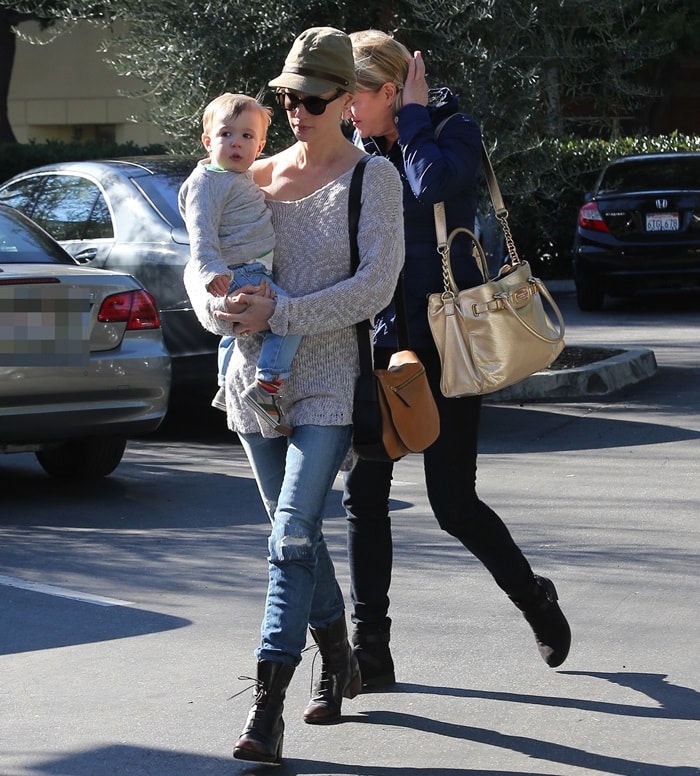 January Jones and son Xander are seen after having lunch in Pasadena, Los Angeles, on January 14, 2013

If you want to get a hold of January's Marni saddle bag, then you can head on out to Neiman Marcus and check it out for yourself to see if it's actually worth its luxurious price tag.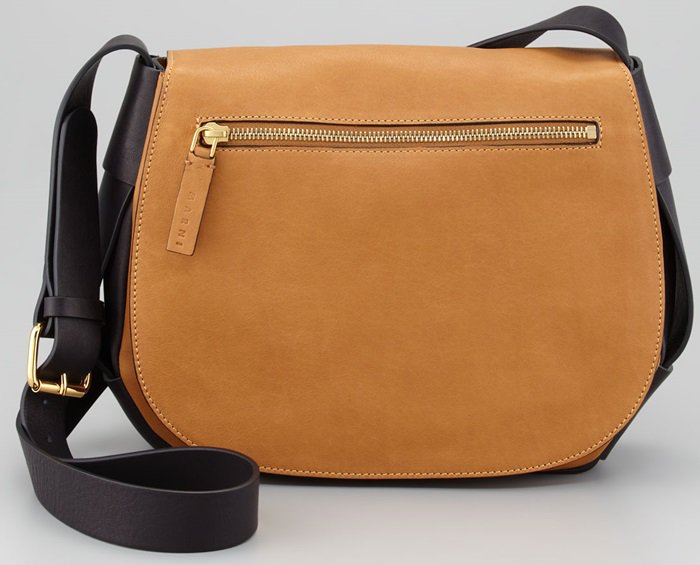 Marni Flap Medium Saddle Bag, $1,585
Credit: WENN