So what's Jason Statham and his lingerie model girlfriend Rosie Huntington-Whiteley have got to do with shoes?
Well, I just wanted an excuse to write a shoe couple post! Whenever I see paparazzi shots of a celeb couple, it's usually just the man or the woman (mostly the woman) whose clothes, shoes, and accessories I notice. But this time, both Jason Statham and his girlfriend Rosie Huntington-Whiteley are worth writing about.
Check out the pictures yourself. Jason and Rosie, who some celebrity news websites have mistakenly identified as actress Isabel Lucas, cozied it up on day 3 of Coachella:
Rosie Huntington-Whiteley and Jason Statham at the 2010 Coachella Valley Music and Arts Festival – Day 3 – in Indio, California on April 18, 2010
Isabel Lucas and Rosie Huntington-Whiteley are gorgeous women and all, but I don't see how anyone can mistake those two for each other. They have very different features! Even their hair color and skin tone are different. It could just be me though – I could spot Isabel Lucas' fantastic face-framing eyebrows from a mile away.
So back to Jason and Rosie. What struck me in these pictures is the fact that I owned both styles of their shoes at some point in my life. Of course I had the women's version of Jason Statham's shoes – the Adidas Originals 'Gazelle' men's sneakers that you can buy at Amazon: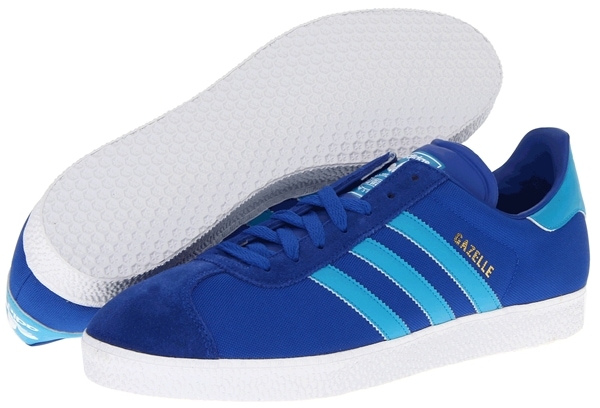 Adidas Originals 'Gazelle' aka some of the best shoes in my growing up years, $64.95
Rosie Huntington-Whiteley's shoes on the other hand, are just a pair of  suede cowboy boots. Of course hers are probably on the more expensive side of the price scale like these Ash 'Ivy' open toe studded booties:
Ash Ivy Open Toe Studded Booties, $220.00
So strange to wax nostalgic over paparazzi pictures of Jason Statham and his girlfriend!
Credit: WENN