I'm no fan of the ankle-boots-plus-cropped-jeans combo. But it's more because I'm really tiny, so wearing the mix will only make me look shorter.
Sarah Jessica Parker, on the other hand, seems to get away with it despite her petite 5 foot 2-inch frame. It's like she was born to sport the look, which, by the way, she has done countless times.
Sarah Jessica Parker in scrunched jeans and a striped sweater paired with ankle boots for a school run in West Village, New York City, on September 17, 2013
Her latest take on what I'd like to call her "signature street style" included a brightly colored striped sweater paired with light denim jeans that were not only folded at the hems but also scrunched to the knees as well.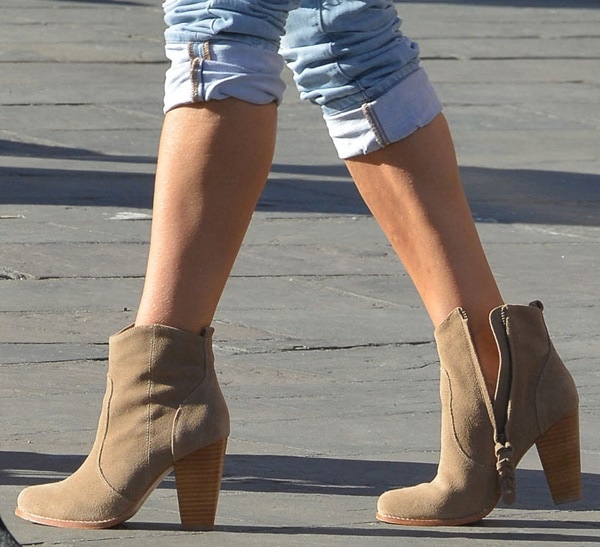 Sarah Jessica Parker's light denim jeans were scrunched to the knees as well
She wore the outfit yesterday while taking her twins to school.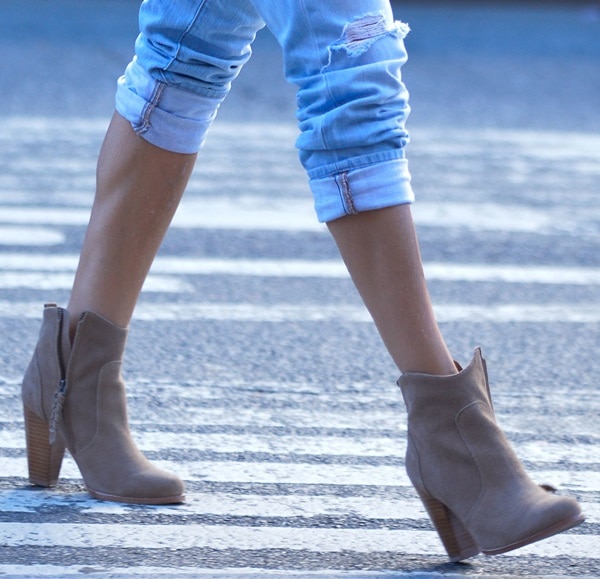 Sarah Jessica Parker wears her boots unzipped
SJP looked really chic in her school run outfit, and her legs didn't look like they were cut in half. Plus, she made leaving the boots unzipped seem like a cool thing.
The shoes looked insanely familiar, too. A pair from Rag & Bone, perhaps? What do you think? Actually, no, they're no Rag & Bone booties. They're not from Isabel Marant either (or are they?). Technically, we're clueless at the moment.
However, they do seem like a really reliable (and comfortable!) pair that you can mix with several kinds of outfits. If you like how they look and you want to steal SJP's signature style, you can actually grab the Newbury boots as an alternative.
Rag & Bone Newbury Boots, $495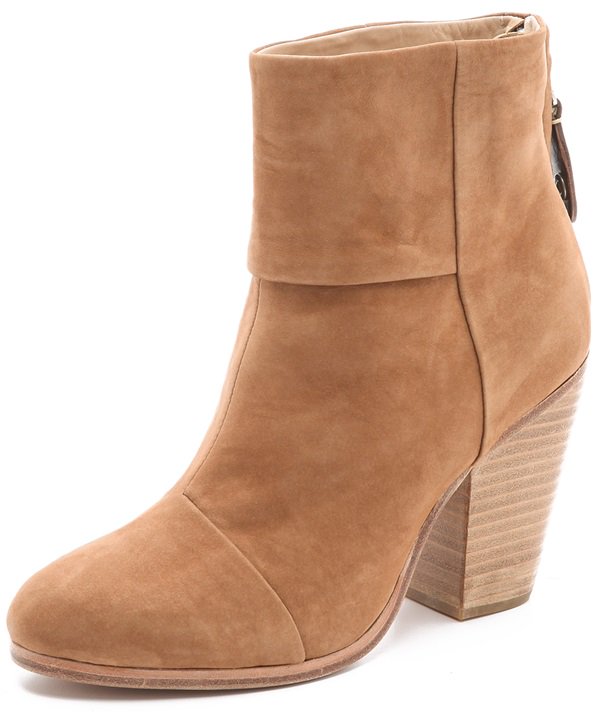 These Rag & Bone boots retail at a pricey $495 a pair. If you don't want to spend that much, you can also try these options from Splendid, Ash, and Dolce Vita.
Dolce Vita Hattie Chunky-Heel Booties, $189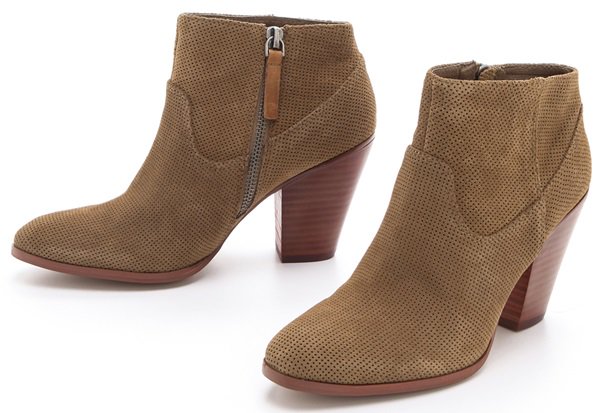 Splendid Lakota Suede Booties, $158
Ash Spiral Mid-Heel Booties, $195
Credit: TNYF / WENN