Were you able to catch Jennifer Lawrence on The Late Show with David Letterman last week?
The Golden Globe winner appeared on the show and even called out the paparazzi over a controversial photo showing her supposed tush.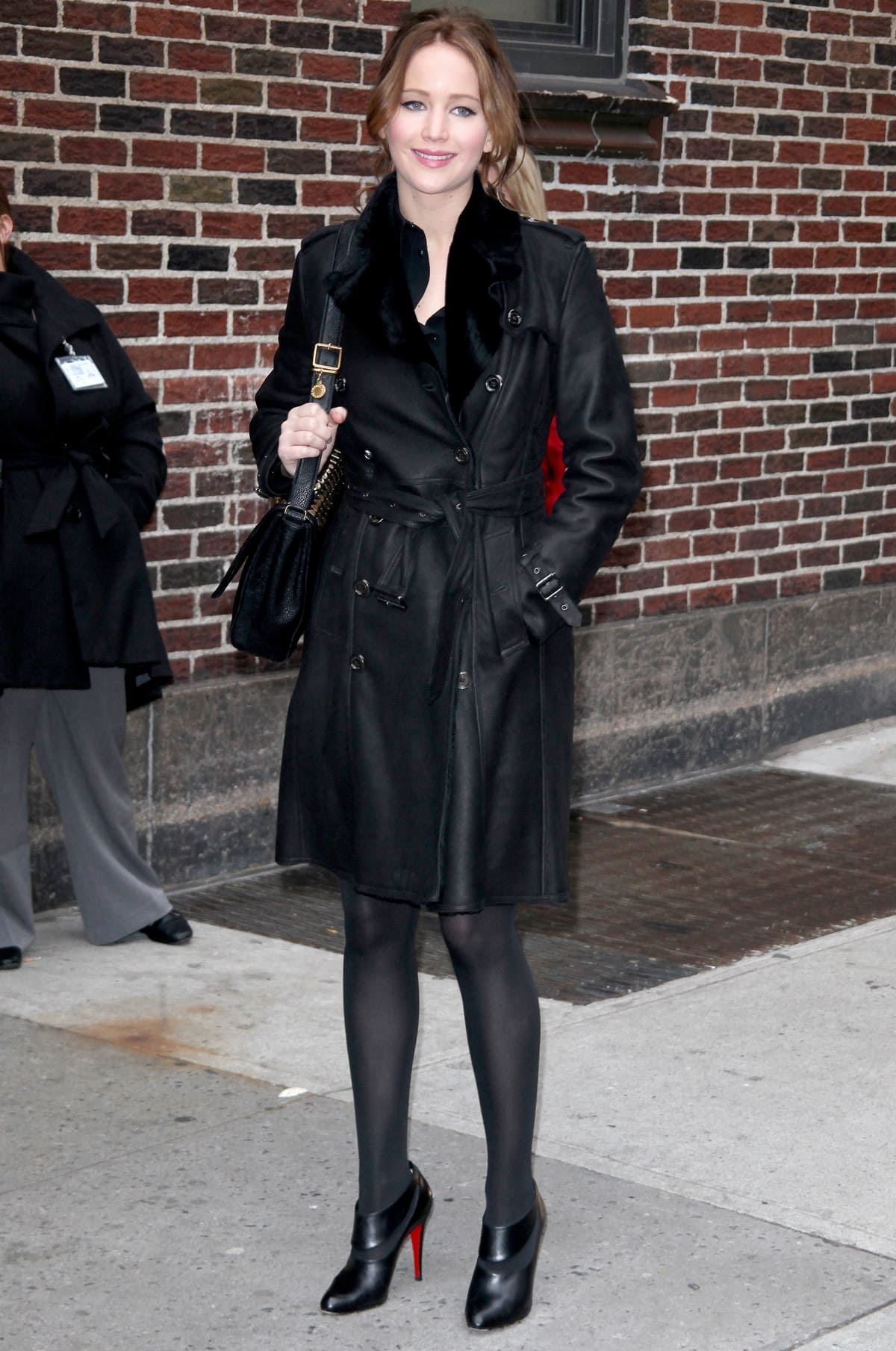 Jennifer Lawrence arrives in a black Burberry leather trench coat at the Ed Sullivan Theatre for her appearance on The Late Show with David Letterman in New York City on January 15, 2013 (Credit: PNP/ WENN)
Prior to the show, however, the young actress was spotted heading to the Ed Sullivan Theater while decked in an all-black outfit capped off with just a hint of edgy glam via a studded bag that looked a LOT like a piece from Tylie Malibu.
Her shoes are definitely a pair of Louboutins, but can you ID her purse? Is it really from Tylie Malibu? Or a piece from Christian Louboutin?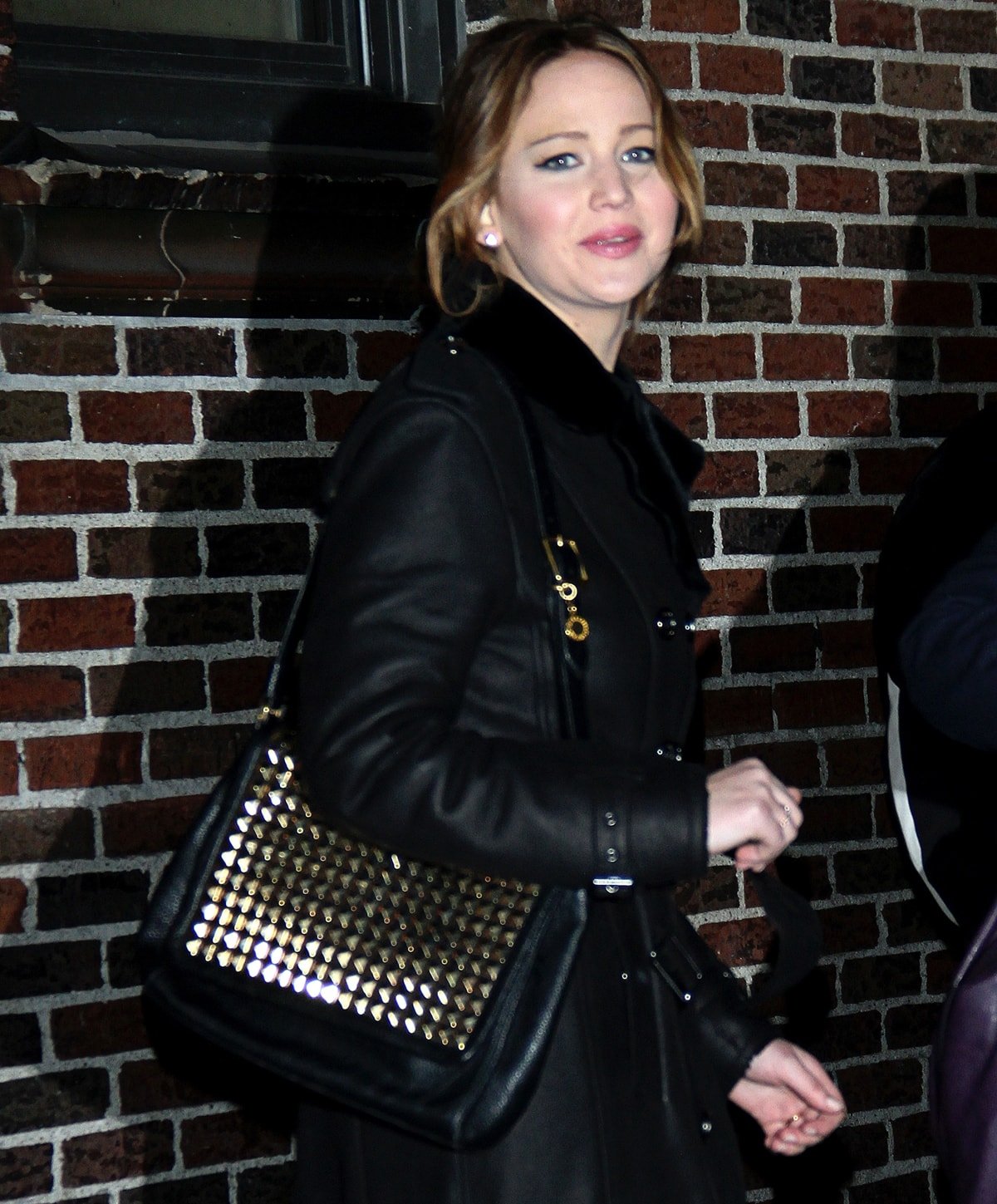 Jennifer Lawrence shows off her black studded handbag (Credit: HRC / WENN)
Could it be an Alexander Wang? Maybe from some other label? What do you think?
Jennifer Lawrence styled her black tights with Christian Louboutin cutout Miss Zorra booties (Credit: PNP/ WENN)
We have zero details on Jennifer's new arm candy at the moment, but if you're loving the studs, head over to Amazon and grab these Tylie Malibu studded purses instead.
These will surely give you the fix without overspending:
Tylie Malibu Runaway Bianca Crossbody, $175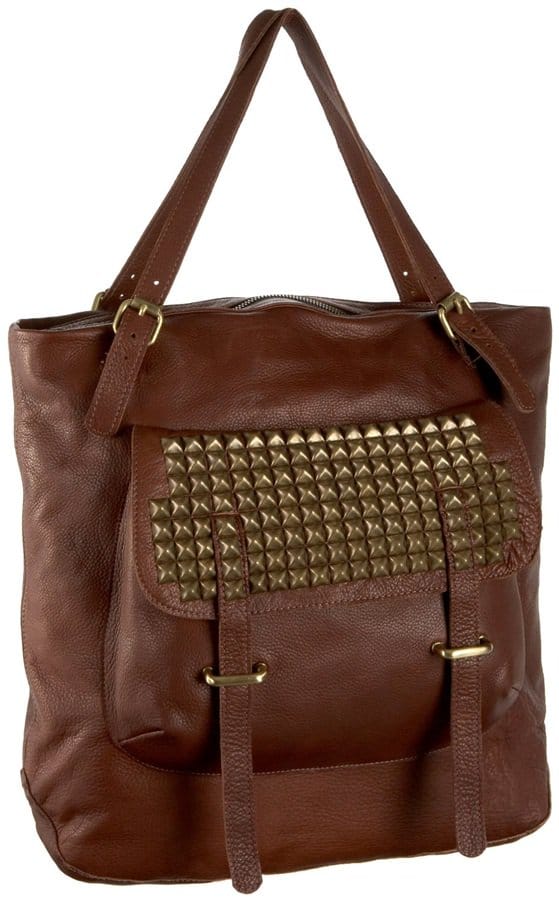 Tylie Malibu Runaway Sage Shoulder Bag, $175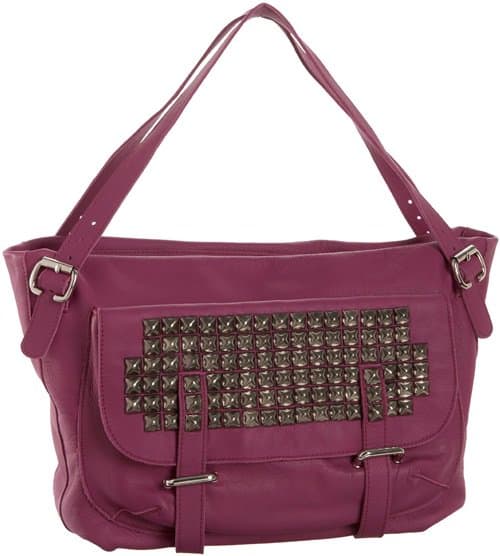 Tylie Malibu Runaway Hawke Shoulder Bag, $145