Even though she probably owns enough shoes to fill out an entire home, Jennifer Lopez was spotted walking around backstage at the "American Idol" final four without any. Yes, people, the glamorous J. Lo was seen poking around her clothes completely barefoot.
OK, so she may have just been in a hurry, but for a celebrity with an image as well-kept as Jennifer Lopez, this was a very peculiar sight.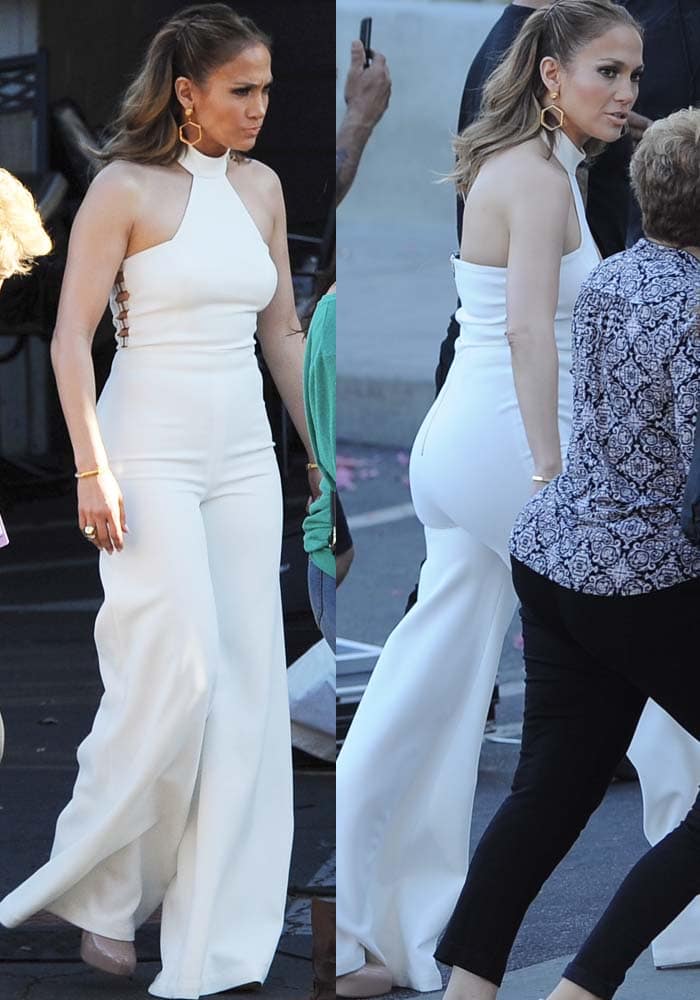 Jennifer Lopez is seen backstage getting ready for the American Idol final four in Los Angeles on March 31, 2016
The pop star later emerged looking like her usual put-together self in a gorgeous halter jumpsuit by Vatanika, which she dressed up with a pair of Versace earrings and Brian Atwood's "Maniac" pumps in nude patent.
Earlier that day, J.Lo was seen going through a rack of clothes in a leopard print dress and bare, dirty feet.
Fine, so it was kind of cute to see her so candid.
Cinderella moment: J.Lo was spotted going through racks of clothes without shoes on
At the press conference of "American Idol," J.Lo was asked about Leonardo DiCaprio's reaction after she and James Corden pulled a prank on him on "Carpool Karaoke." James sent Leo a suggestive text message using J.Lo's phone to which Leo gamely replied to.
Check out the full clip below:
Grab J.Lo's "Maniac" pumps by Brian Atwood in a gorgeous snakeskin print at Saks Fifth Avenue.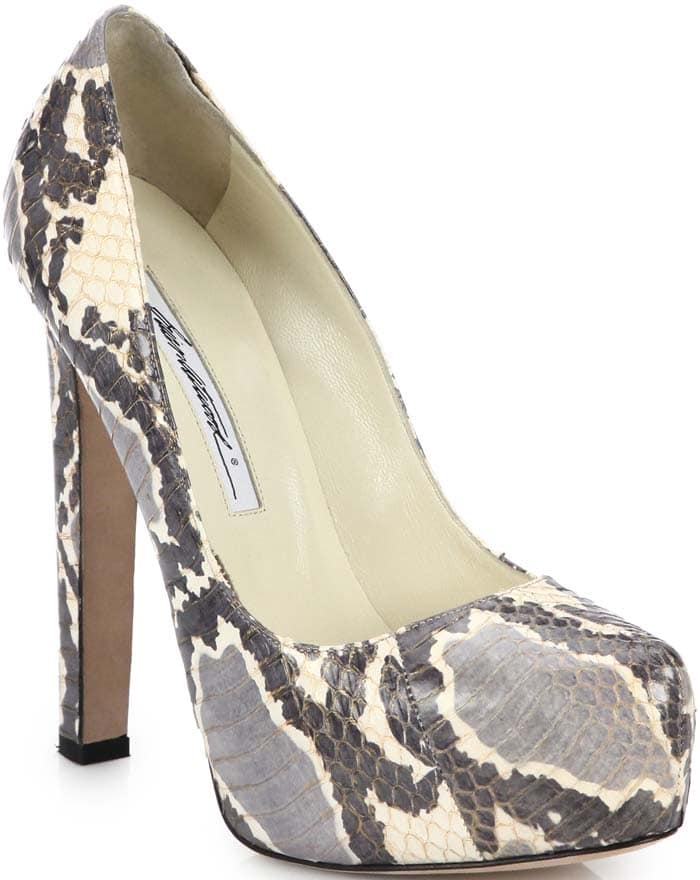 Brian Atwood "Maniac" Snakeskin Platform Pumps, $975 at Saks Fifth Avenue
Credit: Cousart / JFXimages / WENN