We're seeing a trend in Hollywood: Women who start off with one thing — such as singing — end up branching out into acting, modeling, merchandising, and even writing. Jennifer Lopez is no exception. In the middle of being a super woman to her kids, the pop star is also busy with her residency shows in Las Vegas, her acting career, and making sure her J.Lo merchandise empire is striving.
On some days, she does step aside to do her girlfriend duties.
J.Lo was spotted arriving for the "Jimmy Kimmel Live!" show, which she made an appearance at to support boyfriend Alex Rodriguez.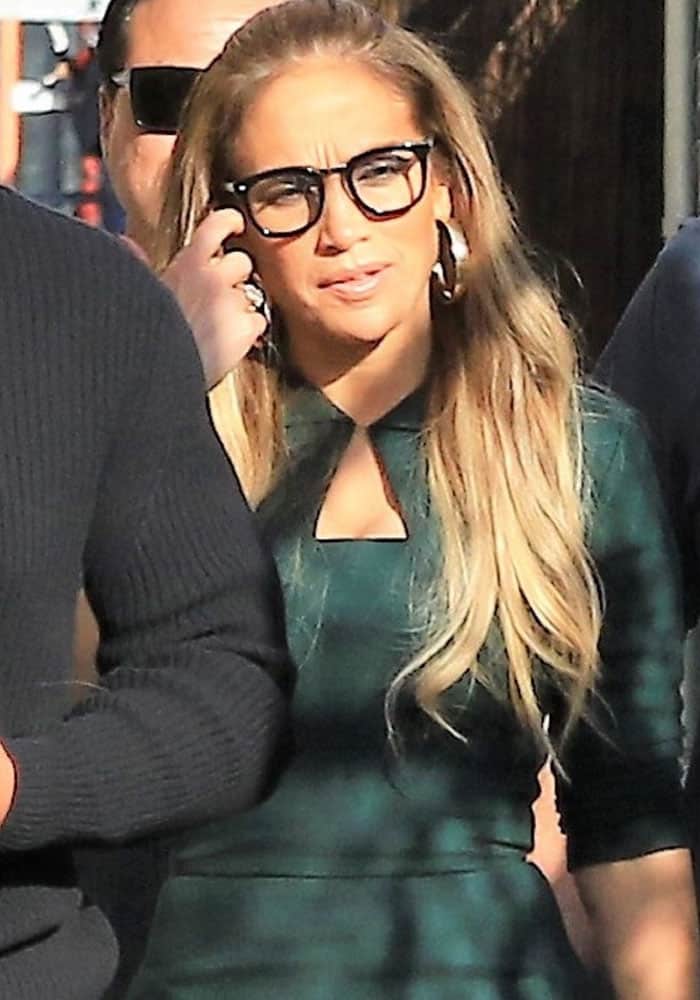 Jennifer Lopez arriving for boyfriend Alex Rodriguez's appearance on "Jimmy Kimmel Live!" in Los Angeles on October 2, 2017.
Jennifer looks low-key in a moss green dress by Roland Mouret.
J.Lo tried to keep herself under the paparazzi radar (to no avail) in a low-key moss green Roland Mouret dress. Compared to what we're used to seeing on her, the dress gave us major Stepford Wives vibes.
The pop star paired her green dress with crocodile accessories, which consisted of a Louis Vuitton "Alma" bag and an Hermès "Collier de Chien" in Colvert.
J.Lo polished off her look with thick-rimmed Prive Revaux "Alchemist" glasses and a pair of Charlotte Olympia "Dolly" platform pumps.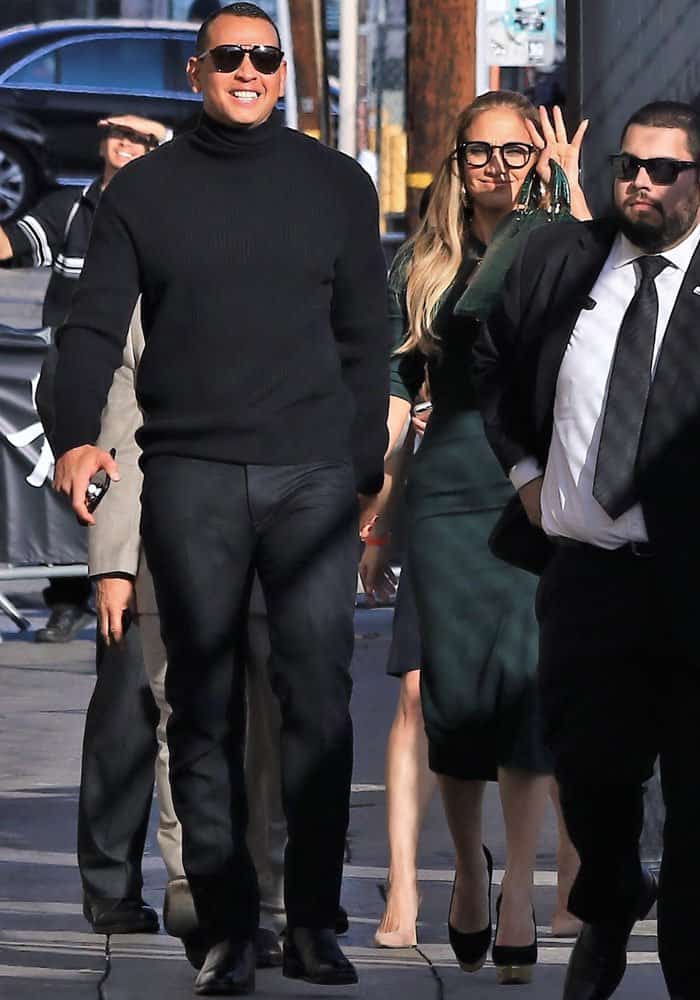 Jennifer gives a little wave to the paparazzi and fans.
Jennifer was so good at keeping herself low-key that she didn't even upload backstage pictures. We're guessing she wanted all the attention to go to A.Rod, who is a former professional baseball player.
Alex is currently promoting ABC's newest reality show "Shark Tank."
J.Lo recently uploaded a picture of her nine-year-old twins, Max and Emme, taking over the captain's seat inside a plane.
You can get J.Lo's Charlotte Olympia pumps in different versions at The Outnet and Farfetch.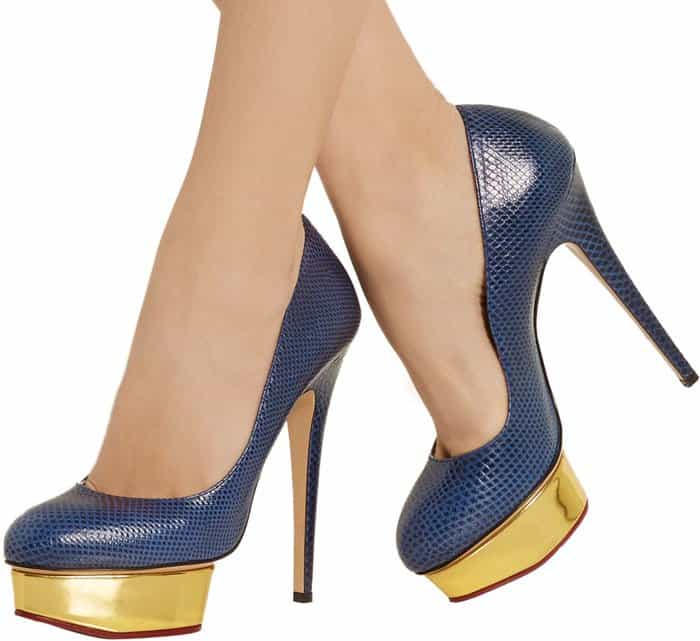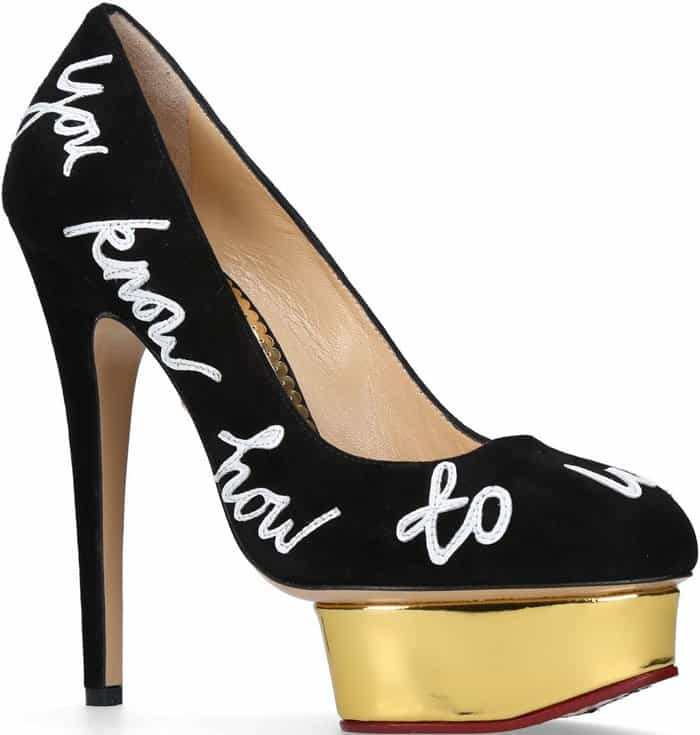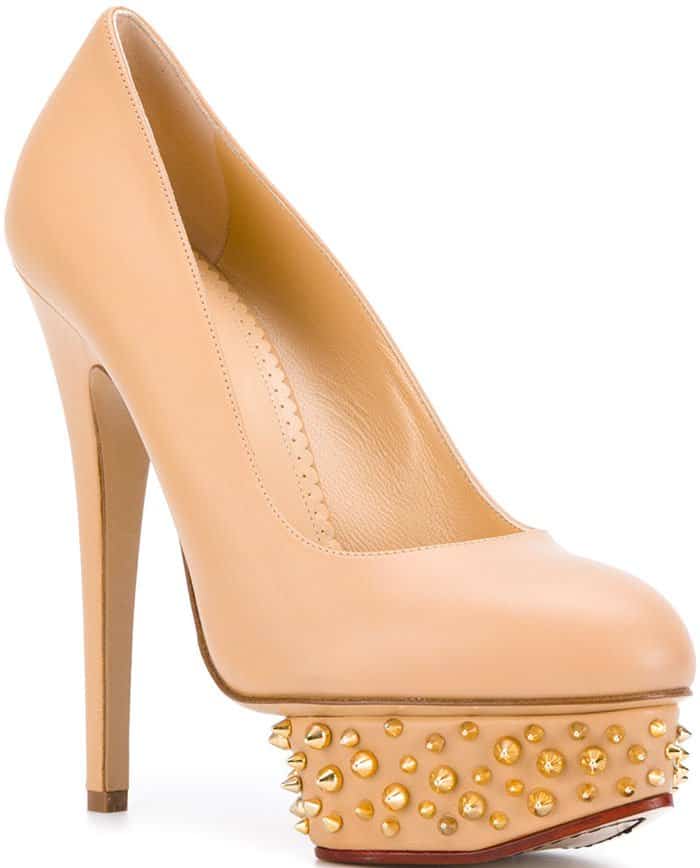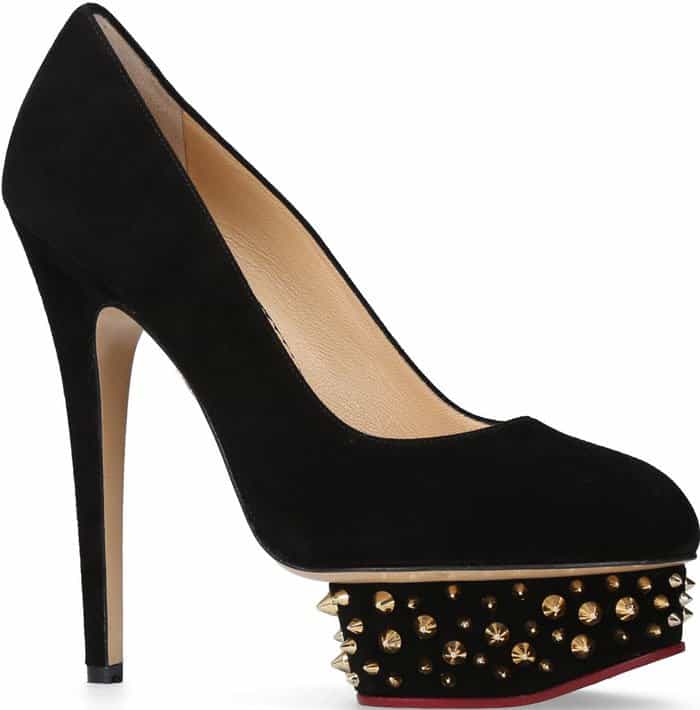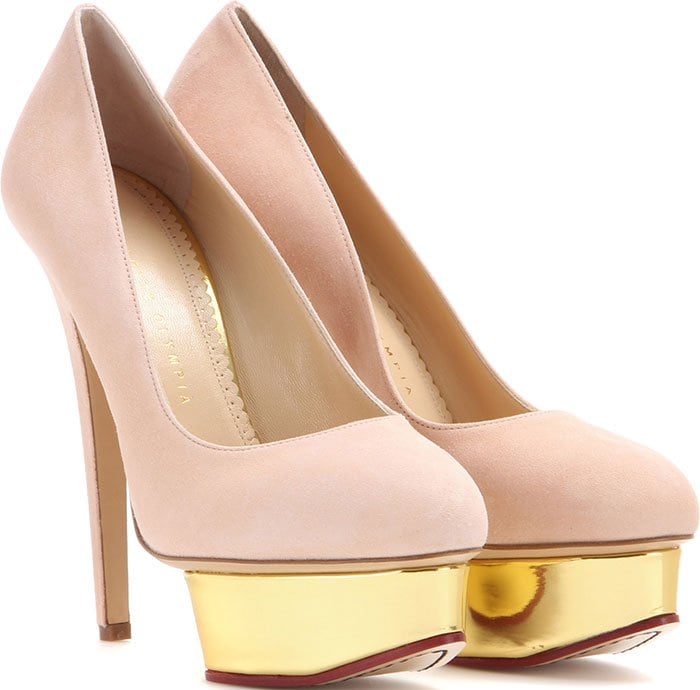 Charlotte Olympia "Dolly" suede platform pumps, $695-$795
Credit: WENN