Just the day before she was spotted in a pair of Havaianas flip-flops, Jennifer Lopez performed at the 103.5 KTU's KTUphoria 2014 at the Izod Center on Sunday in East Rutherford, New Jersey. Jennifer Lopez had every reason to be happy. Her latest album, 'A.K.A.', is her third album to hit number one on the R&B/Hip-Hop Albums chart.
The 44-year-old entertainer showed off her incredible figure in a sparkling Celia Kritharioti Haute Couture bodysuit featuring Swarovski and vintage crystals. She paired the silver bodysuit with nude fishnet tights and nude ankle boots.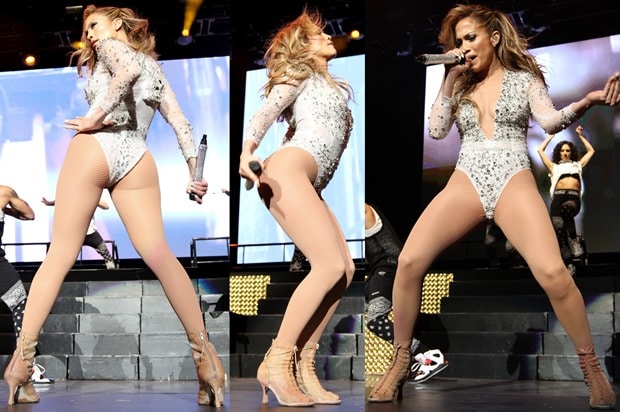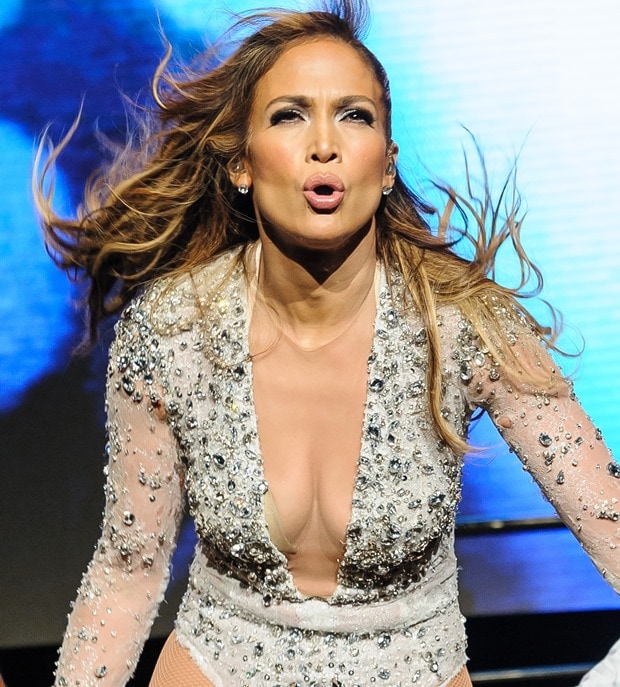 Jennifer Lopez performing at the KTUphoria 2014 at IZOD Center in New Jersey on June 29, 2014
Will Jennifer Lopez ever get too old to show off her cleavage?
Let us know if you can help us identify her ankle boots!
Credit: C. Smith/WENN/Joel Ginsburg/Andres Otero