Jennifer Lopez looked amazing in a white dress at the Atelier Versace fashion show on Sunday in Paris. She was joined by none other than designer Donatella Versace herself!
In a recent interview with The Sydney Morning Herald, the 44-year-old entertainer answered several questions about her personal life. "Well, I love going on walks outside in the fresh air, and that may seem like no big deal for most people but for me it's such a luxury and also helps keep me grounded."
However, it's unlikely that Jennifer felt normal in the one-off-trouser dress from the Italian fashion house's just-debuted collection that she wore to the Paris fashion show. She looked simply extraordinary in a white strapless, buckle-skirted jumpsuit that she paired with white platform sandals from the same brand. The ensemble was completed with dangling gold earrings and chunky gold bracelets.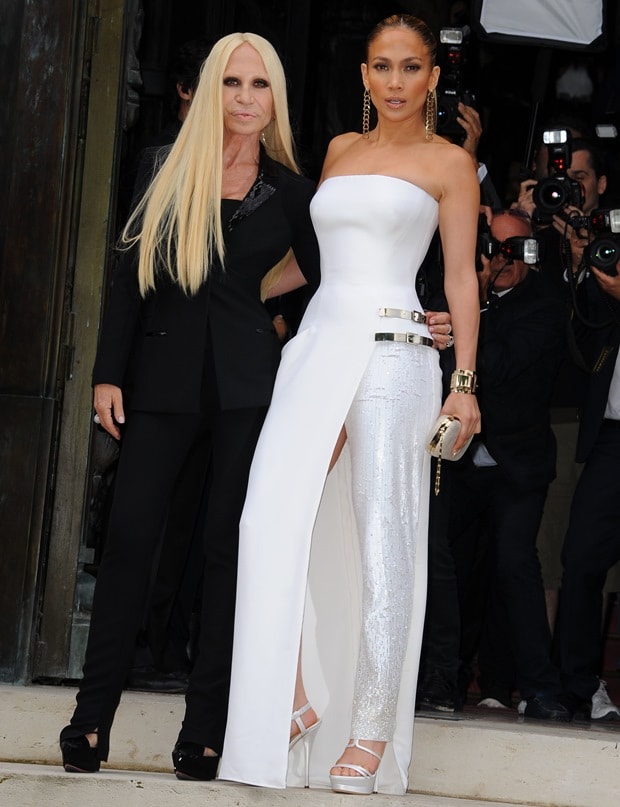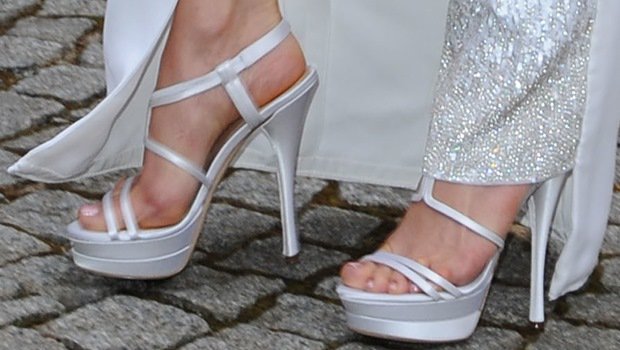 Donatella Versace and Jennifer Lopez at Paris Fashion Week Haute Couture Fall-Winter 2014/2015 (Atelier Versace Fashion Show) in Paris, France, on July 6, 2014
How do you like Jennifer Lopez's outfit from Atelier Versace? Simply perfect?
Credit: WENN