Jessica Alba's toned tummy was on full display at the meet-and-greet session of 'Sin City 2' at Comic-Con 2014 held in San Diego on Saturday. The actress wore a crop top by Tanya Taylor paired with a high-waist, tea-length skirt by Zimmerman that was printed to the hilt and detailed with sheer insets.
This was a perfect top-skirt combination, and Jess punctuated the mix with strappy gladiator sandals that are fierce and just as busy. Check out her Comic-Con outfit below, and then tell us if you like this look.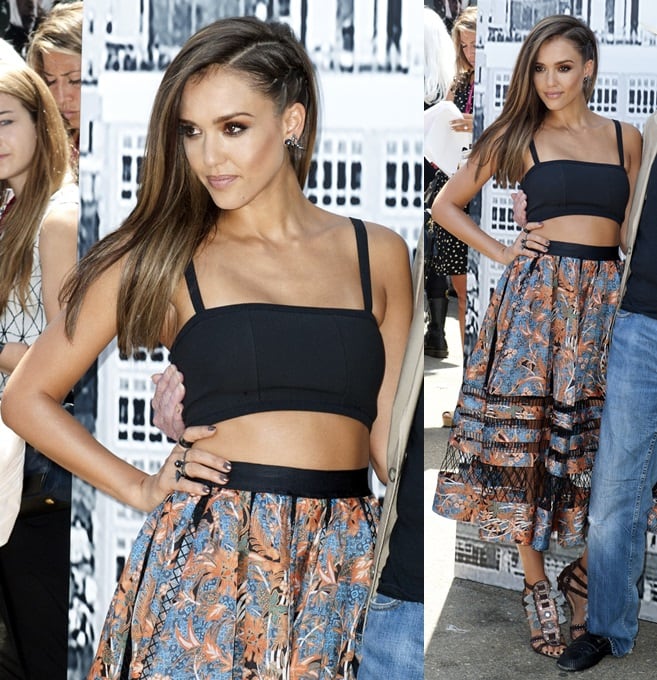 Jessica Alba with her co-stars at the meet-and-greet session of 'Sin City 2' at Comic-Con 2014 held in San Diego, California, on July 26, 2014
So, is it a thumbs-up or a thumbs-down?
We think Jessica looked very festive and edgy. Her style was a cocktail of sorts — part punk, part feminine, and part tribal. We can't say it's the most flattering ensemble, but if the actress' goal was to turn heads, then she should give herself a pat on the back for accomplishing the mission with flying colors. Seriously, who can turn away from those sandals?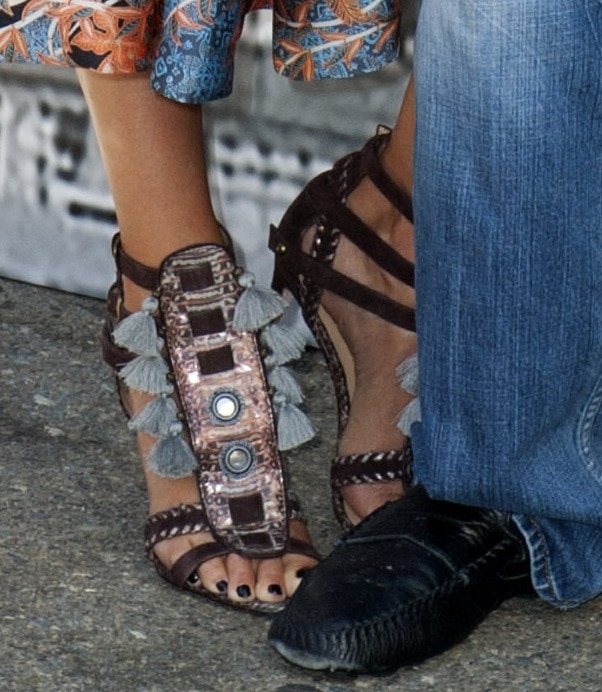 A closer look at Jessica's gladiator sandals
If you're looking for statement shoes from Comic-Con, check out Jessica's heeled gladiators because they definitely take the cake. Do you agree?
Below is a closer look at the strappy footwear from Kotur. Yes, that brand that makes gorgeous box clutches. The shoes, dubbed as "Guzel," are reportedly inspired by Turkish footwear. They're made of a mix of genuine snakeskin, suede, and vachetta leather. Fancy accouterments, such as mirror discs, embroidery, whipstitch details, and tassels, decorate the sandals for that look-at-me factor, while the 4.25-inch-tall heels offer the perfect lift.
Kotur "Guzel" Strappy Sandals in Chocolate, $650
Do you like what you see, or do you think the embellishment was overdone?
If you'd like to grab something just as busy but not as expensive, we'll leave you with these ornate options instead: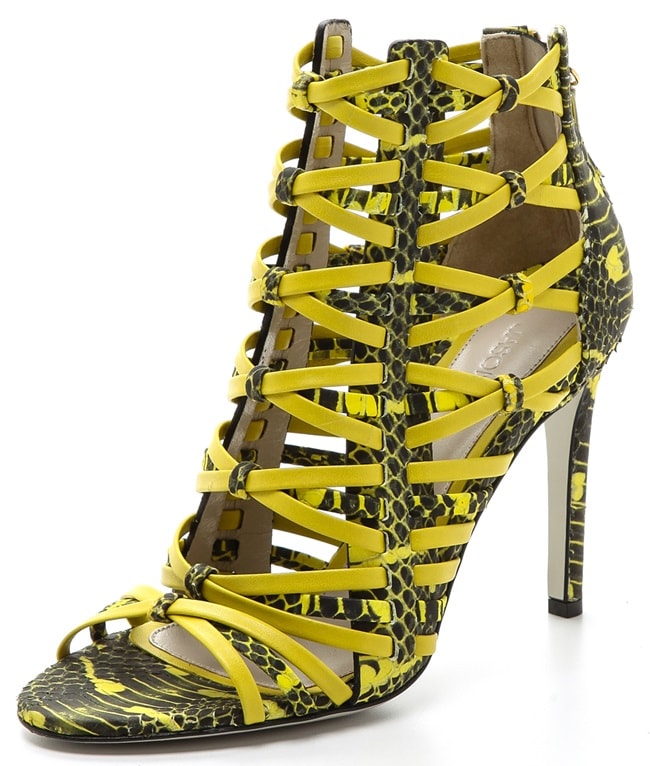 Jason Wu Snake-Print Strappy Sandals, $358.50 (before: $1,195) at Shopbop
Madison Harding "Sophie" Stitched Sandals, $330 at Shopbop
Schutz 'Fiza' Fringe Sandals, $168 (before: $240) at Shopbop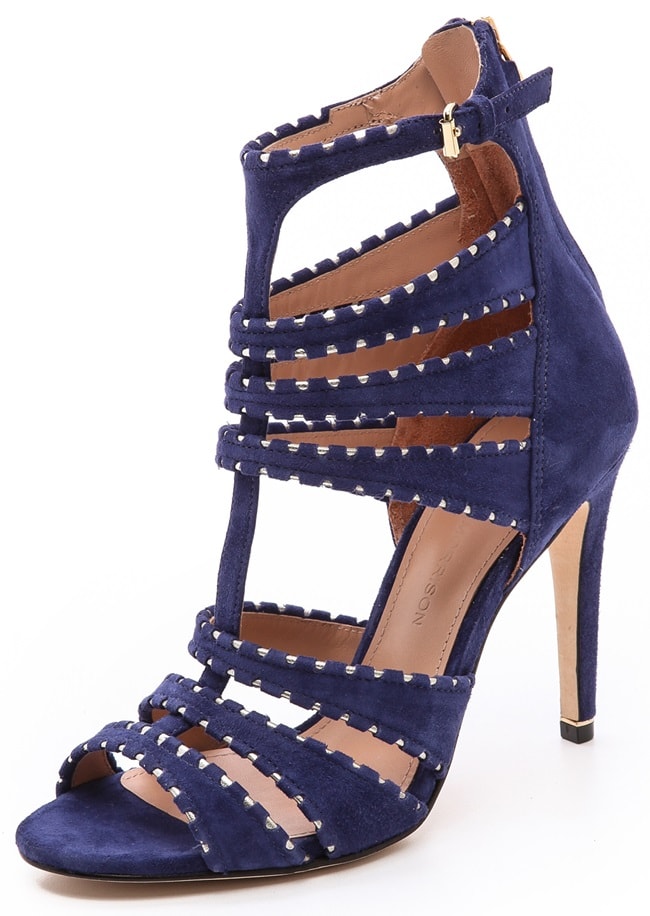 Sigerson Morrison "Melania" Sandals, $315 (before: $450) at Shopbop
Credit: Dave Starbuck/Future Image/WENN