Hot and expectant momma Jessica Alba has a new arm candy she has been spotted flaunting around town lately. It's a soft grey piece; very simple, very classic, but also very intriguing. Take a look at these pictures: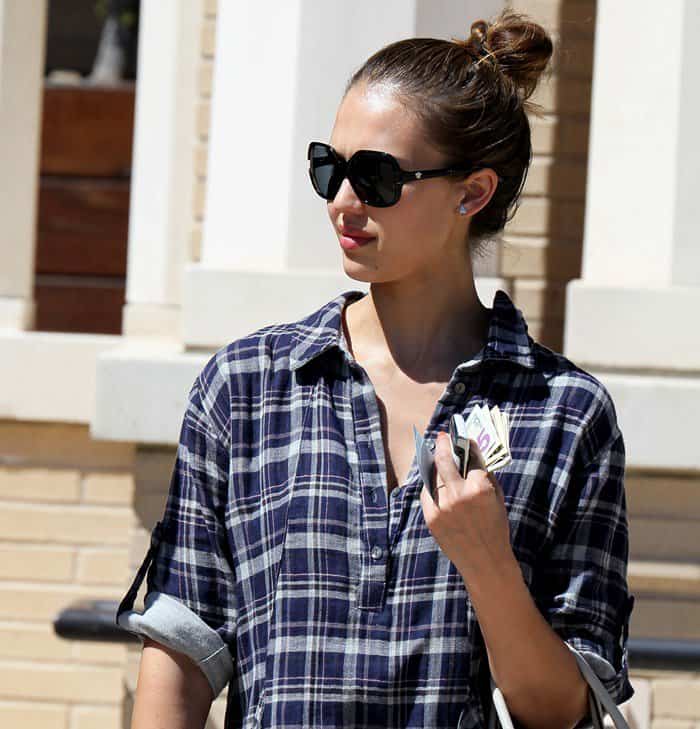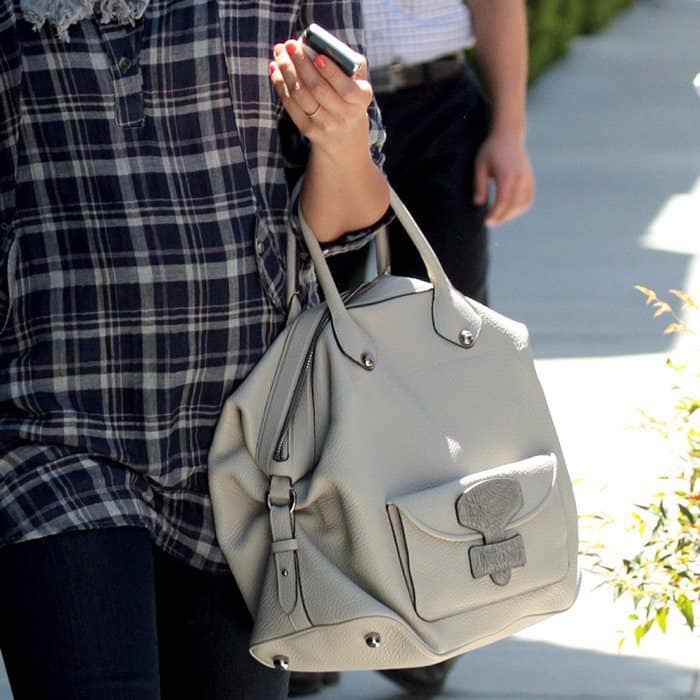 Jessica Alba shows off her baby bump while exiting Barneys New York in Beverly Hills on April 26, 2011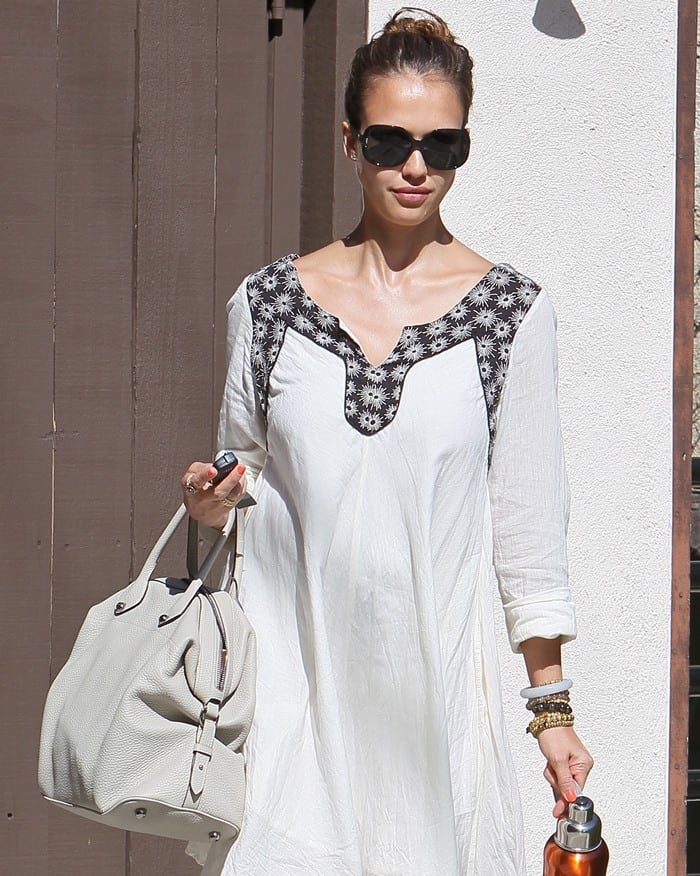 Jessica Alba leaving Chez Marie, after celebrating her birthday over lunch with friends in Los Angeles on April 28, 2011

According to sources, the bag is from Loewe, a luxury brand quite well-known for its high quality handbags and leather goods. The name of the bag is called 'May' and is part of the Spanish label's Spring 2011 Collection. Here's a closer look: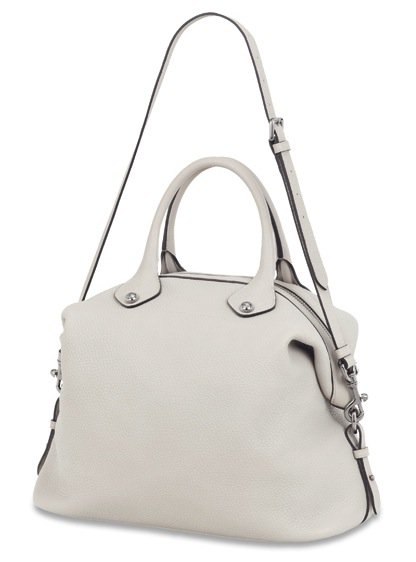 Loewe 'May' Bag, $2500
Well, what do you think? Do you like it? It is quite simple and understated save for that croc-embossed tab. There are actually other variations to this bag, including colored and textured pieces in ostrich leather.
Why not go for more pocket-friendly bags with the same light grey hue instead? Try this one from Olivia Harris: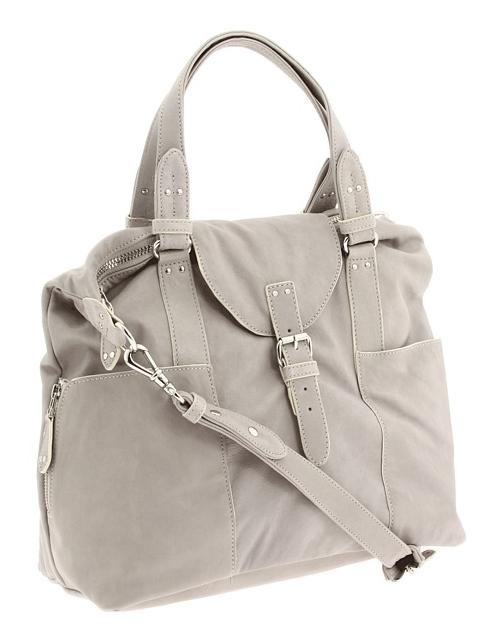 Olivia Harris by Joy Gryson Contrast Edge Trapezoid Satchel, $498
Credit: Mitzvah/WENN/Michael Wright