Jessica Alba was in Venice, Italy on September 1st to attend the photo call for her latest film "Machete" during the 2010 Venice Film Festival.
The long-sleeved knee-length dress she wore to the event is from the Dolce & Gabbana Fall 2010 collection. She finished off her look with a pair of tough-looking buckled gladiator sandals from Michael Kors which are also from the designer's Fall 2010 collection.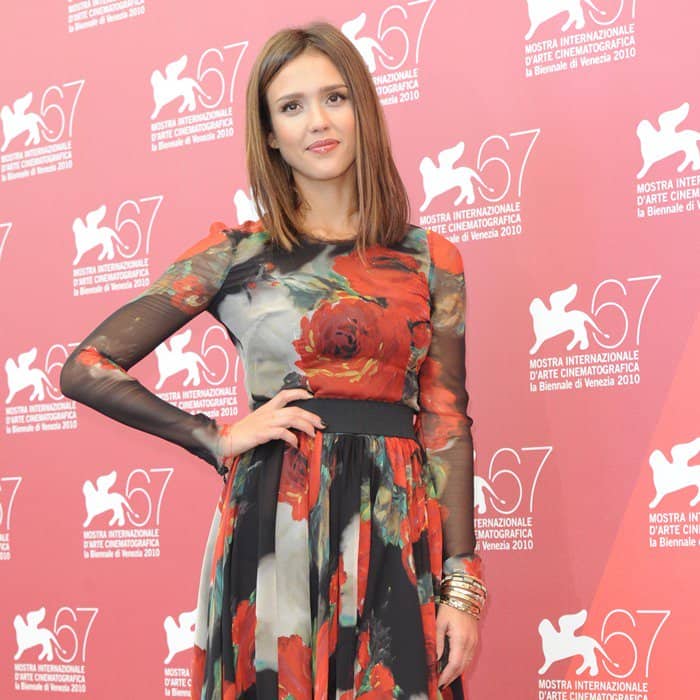 Actress Jessica Alba attends the 'Machete' photocall at the Palazzo del Casino during the 67th Venice International Film Festival on September 1, 2010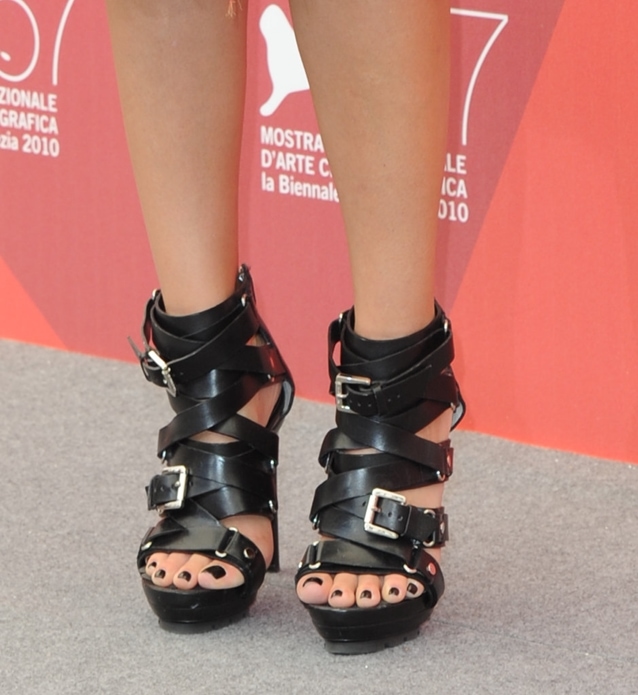 Jessica Alba's Michael Kors gladiator heels
Though I am loving the dress and the gladiator sandals separately, I find Jessica Alba's choice of footwear too heavy for the dress. Maybe if the skirt was a bit shorter or a little less full, then the contrast of the dainty dress and the chunky sandals would've worked better.
You can pre-order Jessica Alba's Michael Kors Fall 2010 buckled gladiator sandals (available in black and tan cognac) for $1,295.00 at Neiman Marcus.
Credit: WENN