When it comes to effortlessly chic street style, we all know hot momma Jessica Alba is a pro. And on the red carpet, the actress has managed to score more hits than we can remember. In fact, she has yet to do a major fail. Even when she occasionally takes risks with odd outfits, she still gets away with it unscathed.
Speaking of risky outfits, Jess was spotted sporting a seriously boxy all-white ensemble to the opening party of Tommy Hilfiger's West Coast flagship store the other day. The look was very clean, crisp, fresh, and, sadly, all covered up. Any other girl would have been drowned by all the white, but she managed to work it with just enough flair. We also couldn't help but notice that she teamed the three-piece suit with a strange-looking pair of pumps.
Drew Barrymore, Tommy Hilfiger, and Jessica Alba attend a party to celebrate the opening of the new Tommy Hilfiger West Coast Flagship store on Robertson Boulevard February 13, 2013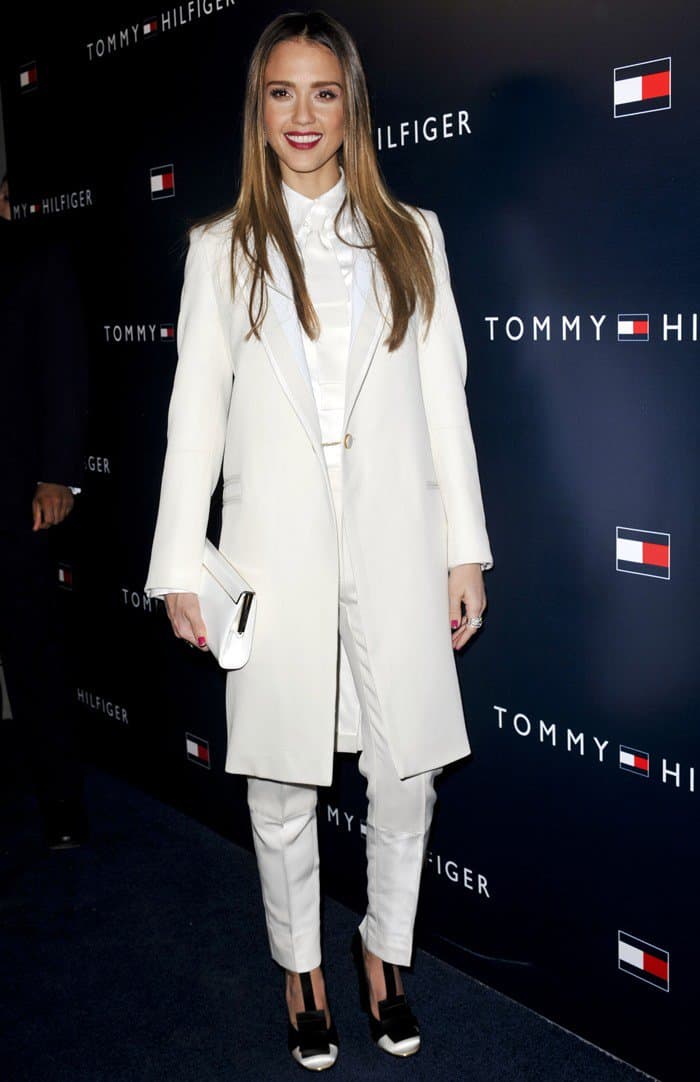 Jessica Alba at the opening of the Tommy Hilfiger West Coat Flagship store on Roberston Boulevard on February 13, 2013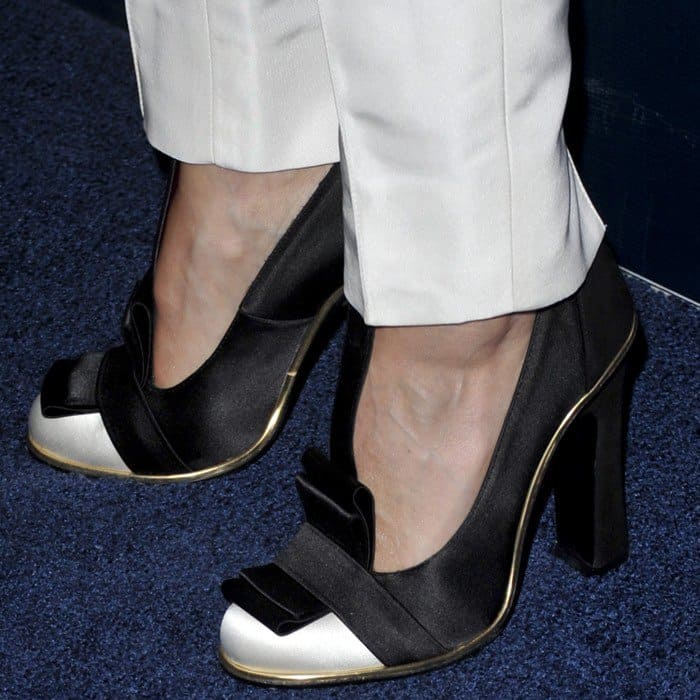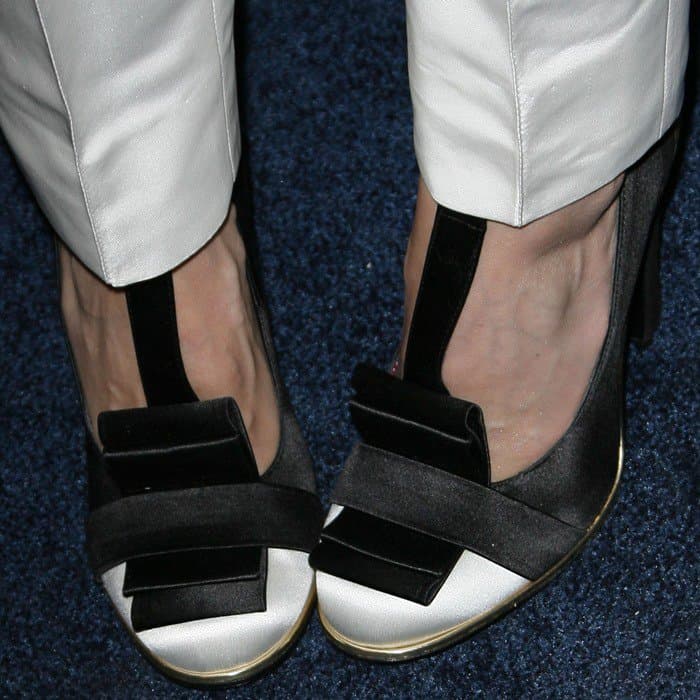 A closer look at Jessica Alba's Tommy Hilfiger pumps
How do you like Jessica's outfit? Hot or not? And, of course, the biggest question ever — how do you like her heels? They look like a hybrid of sorts — t-straps, loafers, and pumps rolled into one. Would you consider wearing them?
Jess actually wore Tommy Hilfiger from head to toe to the event. And get this, it was a look straight off the Fall 2013 runway!
Tommy Hilfiger Fall 2013 Show
If you're loving Jessica's winter white outfit and the really unique pumps she wore it with, it's going to be a long wait for you because those won't be available until fall!
Credit: Apega / Adriana M. Barraza / WENN