Jessica Wright has a lot on her plate right now. She's been with The Only Way Is Essex since it began airing in 2010, has her own clothing store called With Love Jessica, and last month, she released her debut novel, Sparkling Stilettos (available at Amazon), which is part of a three-book deal with Totally Entwined.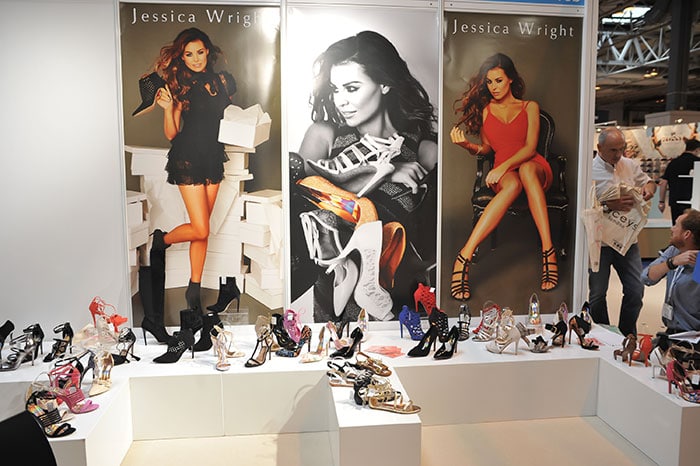 Jessica Wright showcasing her eponymous shoe collection at Moda 2015 fashion trade exhibition in Birmingham, England, on August 9, 2015
Not contented, the 29-year-old singer, entrepreneur, and reality star has recently expanded her fashion business venture with an eponymous shoe collection, which she showcased at the Moda 2015 fashion trade exhibition in Birmingham on Sunday.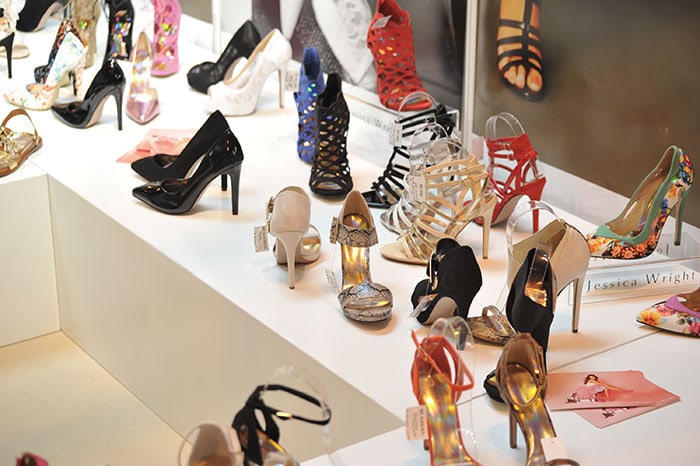 The 25-piece collection includes caged booties, strappy heels, floral pumps, high-heeled and flat sandals, and winter boots, which cost £54 to £70.
Officially launching on August 19, Jess said that she spent the past year working on this footwear range in collaboration with Lacey's Footwear.
She posted a short clip on Instagram, proudly showing off her collection with the following caption: "I have been working on this for a year! So excited to finally show you all my @jessicawshoes shoe collection! Dream come true shoes are my passion!!!!"
About two weeks ago, she posted a series of photos via Snapchat, revealing that she has broken her wrist.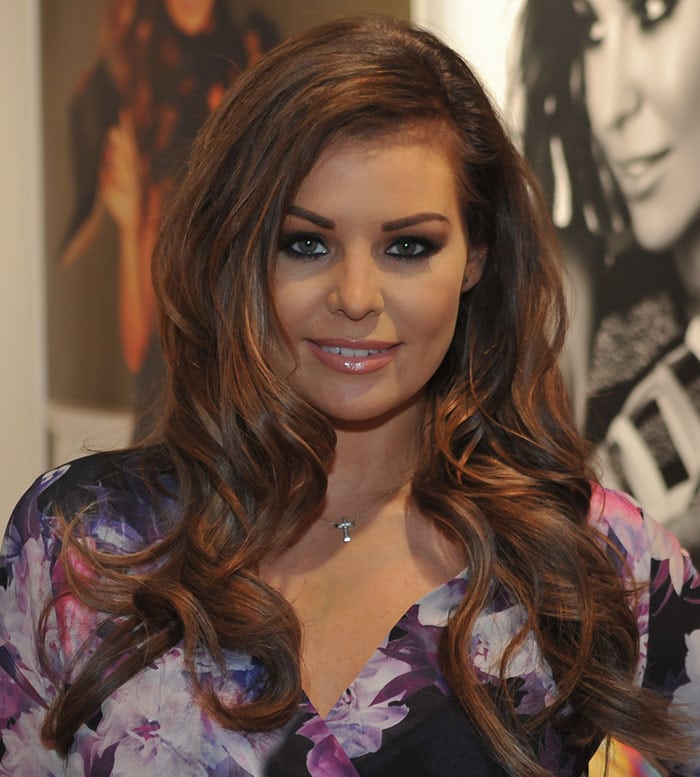 Jessica Wright wore her hair down in voluminous curls
While showcasing her upcoming shoe line, she seemed to be trying to hide her arm cast, which peeked out from the long sleeves of her plunging floral chiffon blouse from her collection with Lipstick Boutique.
Jessica Wright rocked a plunging floral chiffon blouse
It was tucked into a pair of black high-waisted trousers, giving the ensemble a business-chic edge.
Jessica Wright recently broke her wrist
To complete her look, she wore her hair down in voluminous curls and accentuated her facial features with smoky eye makeup and pink lip gloss.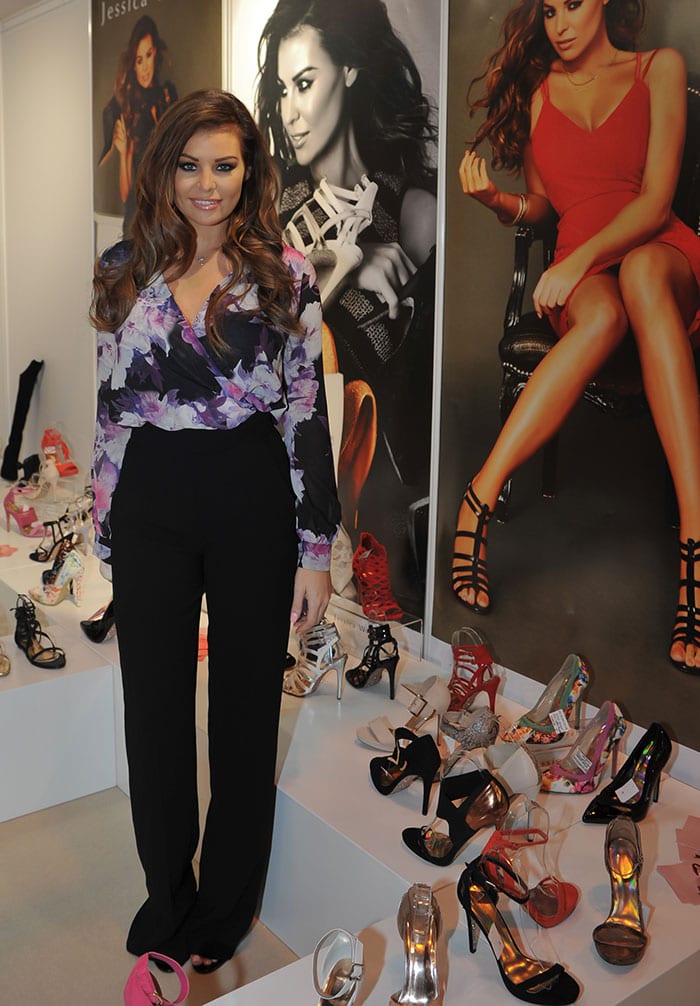 Jessica Wright launched her shoe collection in collaboration with Lacey's Footwear
Are you excited for Jessica Wright's shoe collection? Watch out for it on Wednesday, August 19, at Next and House of Fraser.
Jessica Wright in a floral chiffon top and high-waisted trousers at MODA 2015 in Birmingham, England, on August 9, 2015
Credit: Anthony Stanley / WENN / Jessica Wright's Instagram