Jill Tavelman, the second ex-wife of British actor and singer Phil Collins, joined her daughter Lily Collins and pet pooch Redford for a walk using a checkered pattern dog leash from Bond & Co. ($24.99 at Petco) in Los Angeles on Friday last week.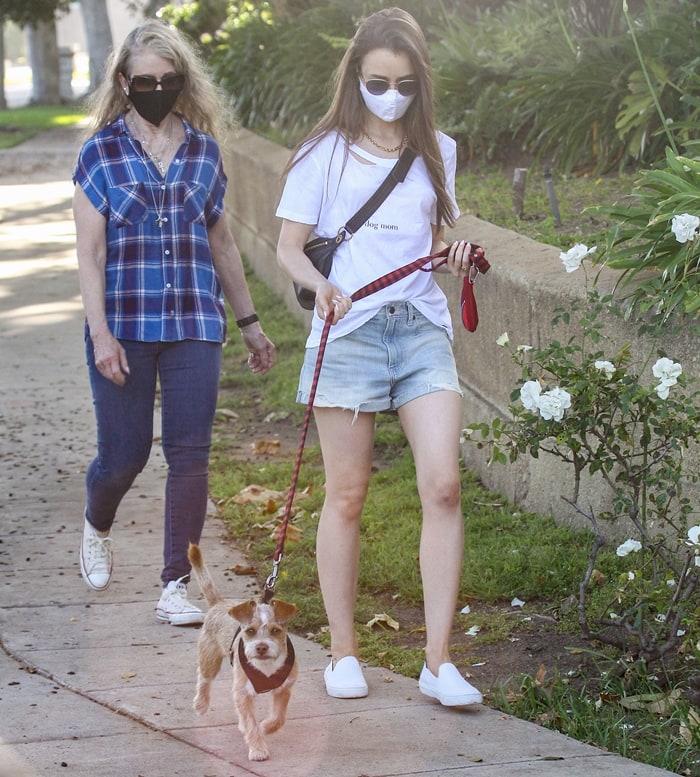 Jill Tavelman and Lily Collins wear masks while taking pup Redford out for a walk in Los Angeles on May 8, 2020
An actress known for Extra with Billy Bush (1994), she runs the West Hollywood antique store Waverly on Doheny. The American socialite married Phil Collins in 1984 and divorced in 1996 after her husband had an affair with Lavinia Lang, a former drama school classmate.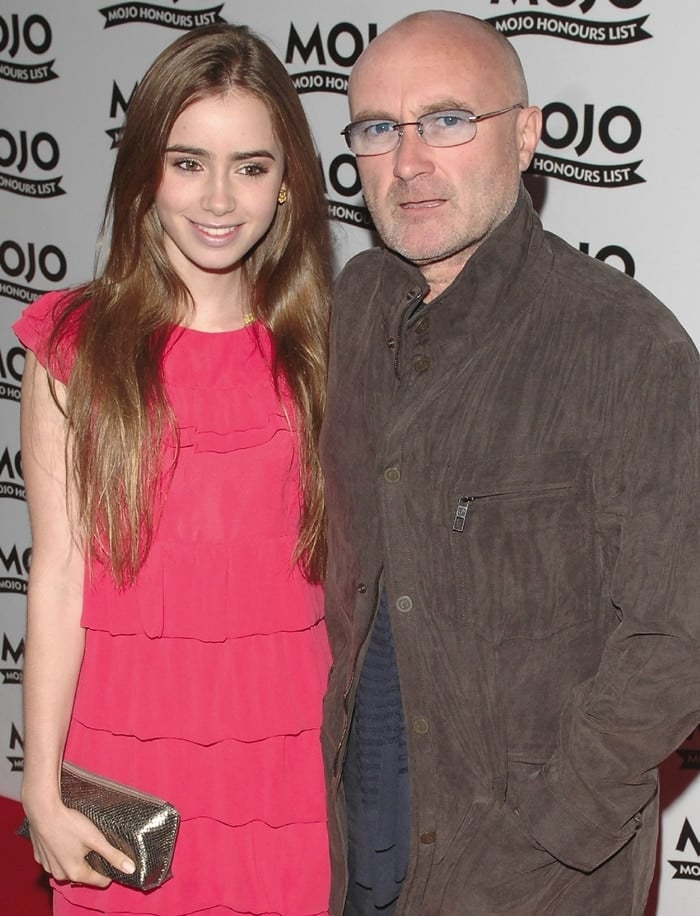 Philip David Charles Collins and his daughter Lily in 2008
Jill Tavelman met Phil Collins while he was promoting a Genesis album in the United States. Their only daughter, Lily Collins, was born on March 18, 1989.
As part of the divorce settlement, she reportedly received £17 million from Phil Collins, who is one of the world's wealthiest drummers with an estimated net worth of $260 million dollars.
"Because my dad was often gone, I never wanted to do anything that would make him stay away even longer," Lily wrote in her 2017 memoir titled "Unfiltered: No Shame, No Regrets, Just Me." that you can purchase on Amazon.
"I became extra careful about what I said and how I said it, afraid he'd think I was angry or didn't love him. And the truth is, I was angry. I missed him and wanted him there. I forgive you for not always being there when I needed and for not being the dad I expected. I forgive the mistakes you made."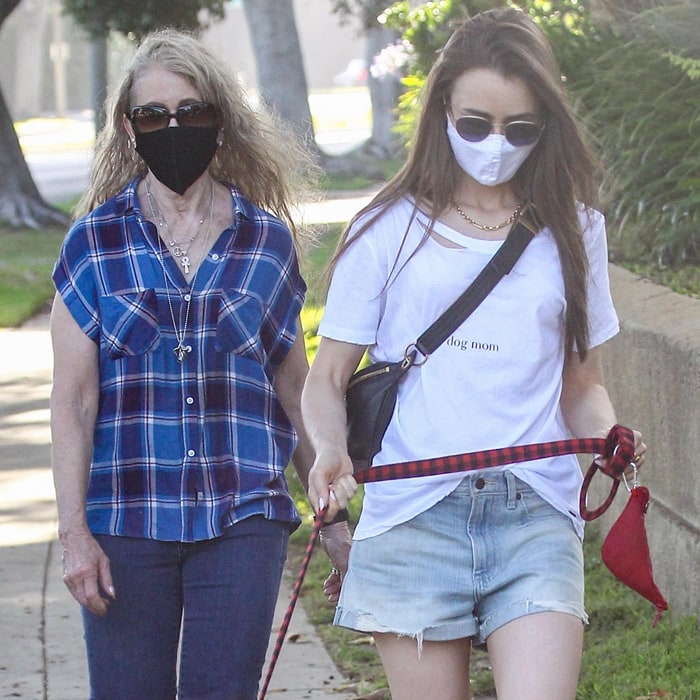 Lil Jane Collins is the only daughter of English musician Phil Collins and American actress Jill Tavelman
For her neighborhood stroll with her mom, Lily wore a white Dog Mom t-shirt from philanthropic fashion company n:Philanthropy, denim shorts, a quilted leather belt bag from Givenchy ($1,290 at Nordstrom), Logan sunglasses from Rag & Bone (similar styles at Zappos), and bright white slip-on sneakers that you can buy for $125 at Rothy's.
Bright White Rothy's Slip-On Sneakers, $125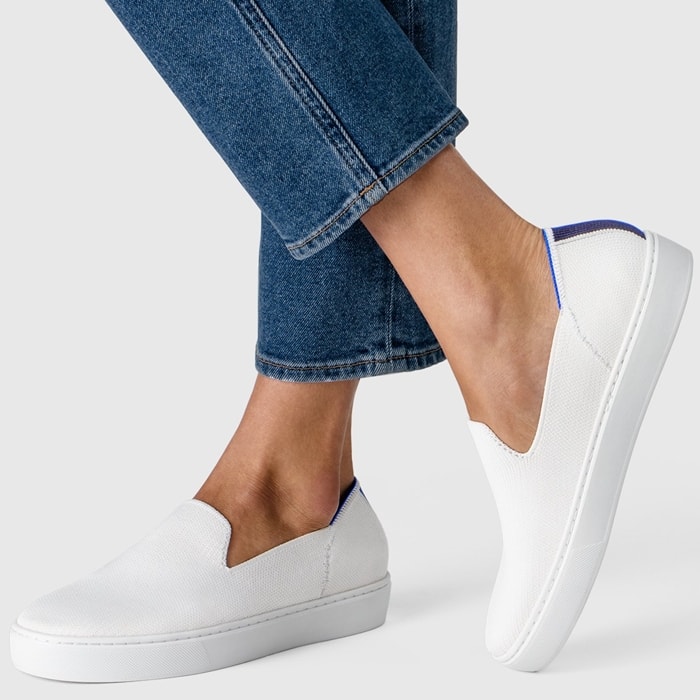 A few days earlier, Lily wrote a tribute to her mother Jill Tavelman with a throwback photo from one of her Lancome photo shoots.
"I look back so fondly on all our explorations and adventures together over the years," Lily shared.
"She's opened my eyes and mind to so many amazing people and places, and I couldn't be more grateful for everything she's taught me… about finding joy in the little things, about life and all its unexpected lessons, about love and how people deserve to be treated — and about letting my inner light shine through, even when it's raining. Always and forever. #LancomeMothersDay…"
Credit: Instar / WENN / Daniele Deme