Tamara Mellon shook up our world last week. In an interview with The Today Show, the Jimmy Choo co-founder revealed that the man himself, Jimmy Choo, has never designed any shoes for the brand. Shocked? Appalled? So were we.
Jimmy Choo co-founders Tamara Mellon and Jimmy Choo
In the interview, Tamara says, "The original idea was for Jimmy to design the collection and I would run the operations of the business. But it soon became very clear that Jimmy's skill was in making shoes, he's a cobbler … not one sketch did I get from him. Not one." Here's an outtake from the interview that aired on October 3:
We're not sure if Tamara's statements are true, or if this is just a great publicity stunt for her new ventures — a memoir titled In My Shoes and a new footwear brand, Tamara Mellon. What do you think?
We here on Your Next Shoes still love Jimmy Choo shoes, whether he designed them or not. And in the spirit of autumn, here are our favorite Jimmy Choo boots for this season:
Jimmy Choo "Blaine" Ankle Boots, $1,495 at Neiman Marcus and Nordstrom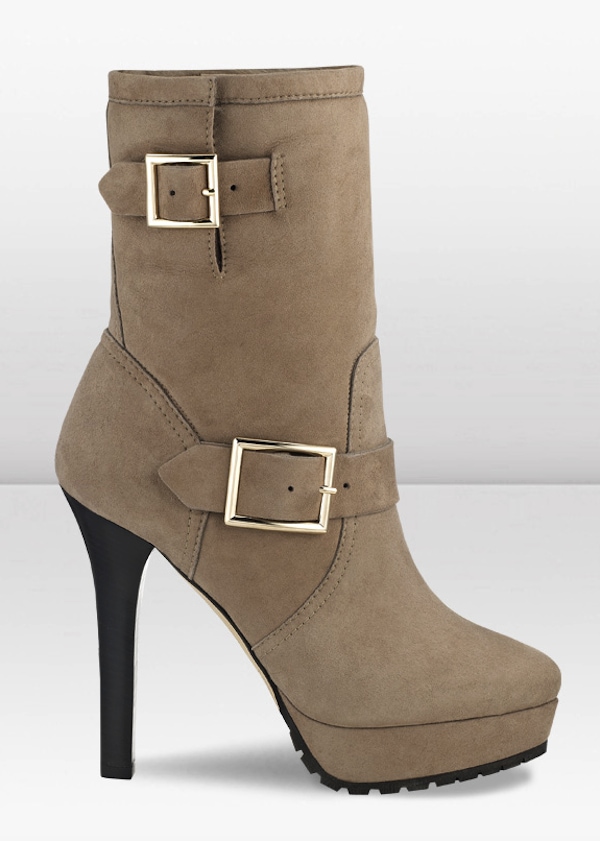 Jimmy Choo "Dylan" Ankle Boots, $1,350 at Neiman Marcus and Nordstrom
Jimmy Choo "Talma" Cutout Booties, $1,350 at Neiman Marcus and Nordstrom
Jimmy Choo "Biker" Boots, $995 at Neiman Marcus and Nordstrom
Jimmy Choo "Voyage" Boots, $950 at Neiman Marcus and Nordstrom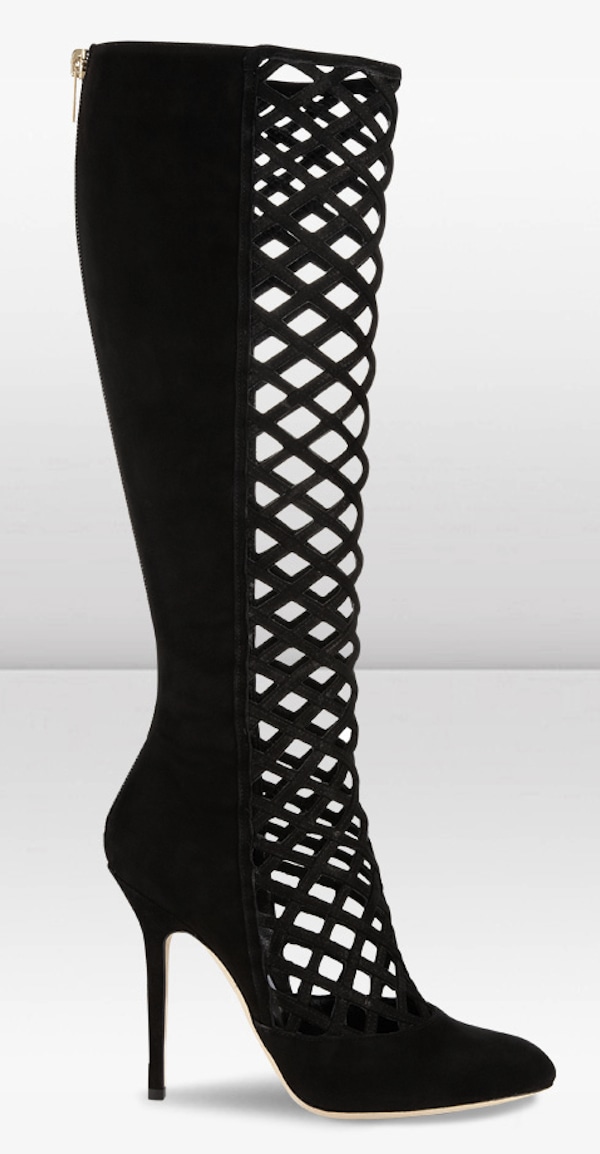 Jimmy Choo "Delta" Gladiator Boots, $2,195 at Neiman Marcus and Nordstrom
Jimmy Choo "Tamba" Boots, $1,895 at Neiman Marcus and Nordstrom
Credit: Alberto Reyes/Joe Alvarez/WENN