We here at Your Next Shoes are all about trying new fashion trends. We've seen a lot of cool, funky shoe trends on female celebrities — neon, spiked, embellished, graphics. When it comes to women's styles, we've learned to expect the unexpected.
We guess Jimmy Choo decided it was time to bring the unexpected to men's footwear, too. That's why we saw a few, shall we say, unique pieces in his collection unveiled at the "London Collections: Men" presentation on June 17.
Check out some of the designs that you can buy at Jimmy Choo:
Studded and Embellished Styles
If bling is your thing, then you'll get a kick out of the following pairs: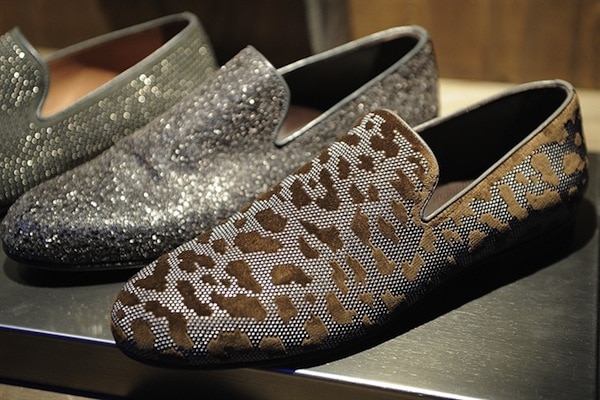 Embellished python loafers for the stylish gentleman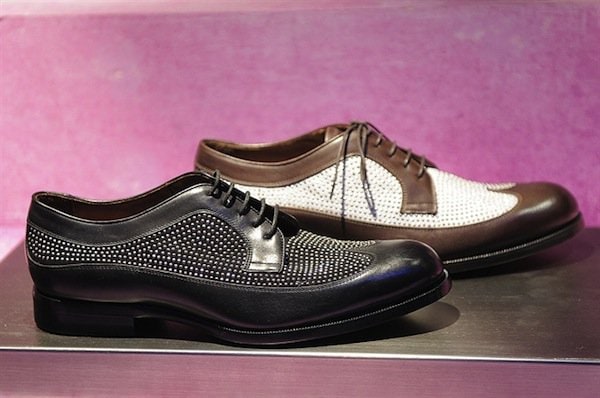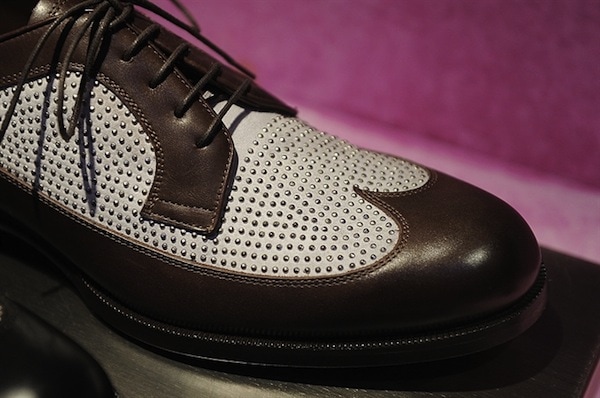 Studded laced shoes for the man who is trendy but a little bit old school
Embellished sneakers for the cool young man who wants a comfortable pair of shoes with a lot of edge
Artistic and Graphic Styles
We've seen the artistic and graphic trend a lot more this season on women's shoes. Expect to see a few on men's shoes, too.
Get the comic-book feel with dull yet bright-colored art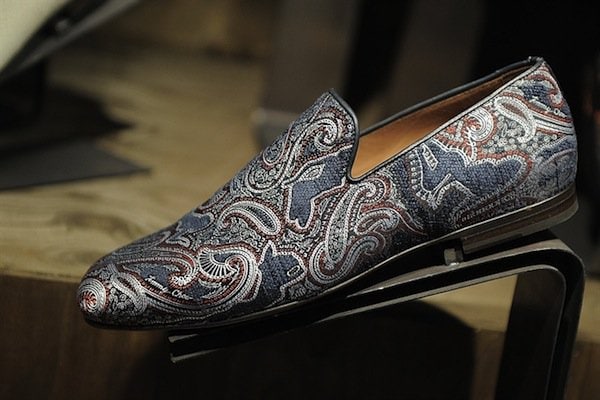 Dare to be different with oriental art
Bright Neon Styles
Neon is another trend we've seen a lot this season. See how Jimmy Choo translated this trend into men's shoes.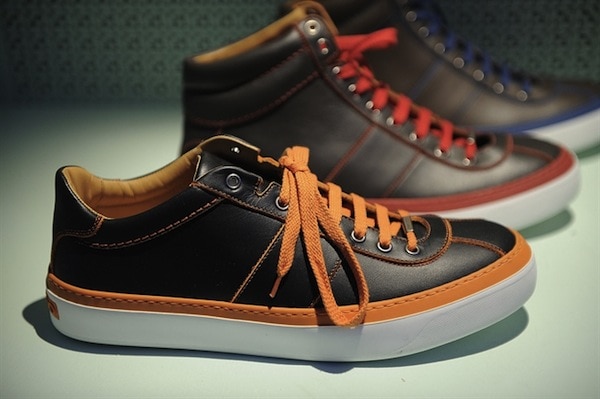 A touch of orange goes a long way
Pops of color in traditional shoes for those who prefer to be subtle
Neon laces to make a cool statement
These are from Jimmy Choo's autumn/winter 2013 collection. So, guys out there, would you wear any of these stylish footwear?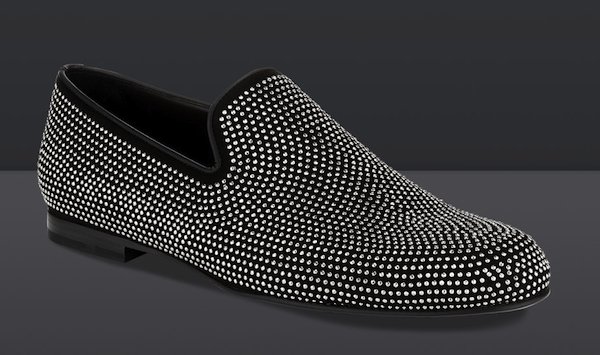 Jimmy Choo "Sloane" Suede Loafers with Mini Studs, $1,295
Jimmy Choo "Sloane" Brocade Slip-Ons, $795
Jimmy Choo "Dunraven" Shoes, $595