Most women know that being married with kids can be pretty hectic, and sometimes you just need a night to unwind. Considering Jordana Brewster has a husband and two sons — ages 3 and 1 — we think it's safe to say that the model and actress understands the trials and tribulations of marriage and motherhood.
So, we were glad to see Jordana recently made time for a date night in Los Angeles with her husband, producer Andrew Form. The two still seem to prioritize time together, even with a budding family.
Jordana Brewster out for dinner at Craig's restaurant in Los Angeles on July 8, 2017.
Jordana wore a short speckle-printed dress for her date night with the husband.
Jordana inserted a bit of fun into her look with the fringed Aquazzura "Wild Thing" sandals.
For her little date night, Jordana chose a simple speckle-printed mini dress that showed off her toned post-baby body thanks to a little cinching at the waist.
Jordana held on to a small quilted clutch as she showed off beautiful gold jewelry on her wrists and fingers, and picked a fun pair of Aquazzura "Wild Thing" sandals in black to finish up her outfit.
The actress holds on to a small quilted purse.
Jordana spent some much needed one-on-one time with her husband Andrew Form.
Jordana and her husband Andrew spent a romantic dinner date at Craig's in Los Angeles. Andrew lightly held his wife's back as they made their way through the camera flashes.
Andrew was snapped breaking out into a smile as he ushered his wife.
Last month, the actress celebrated her youngest son Rowan's first birthday, with the entire family present for the occasion.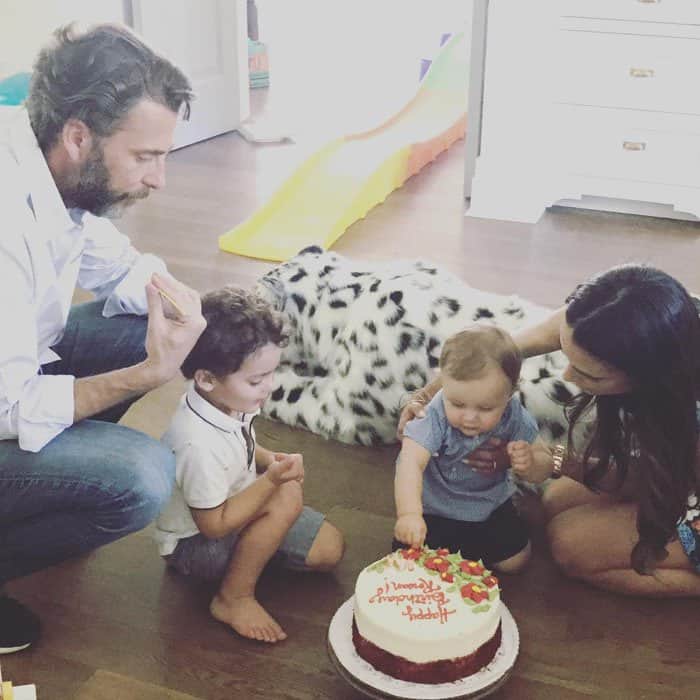 Jordana celebrates her younger son Rowan's birthday.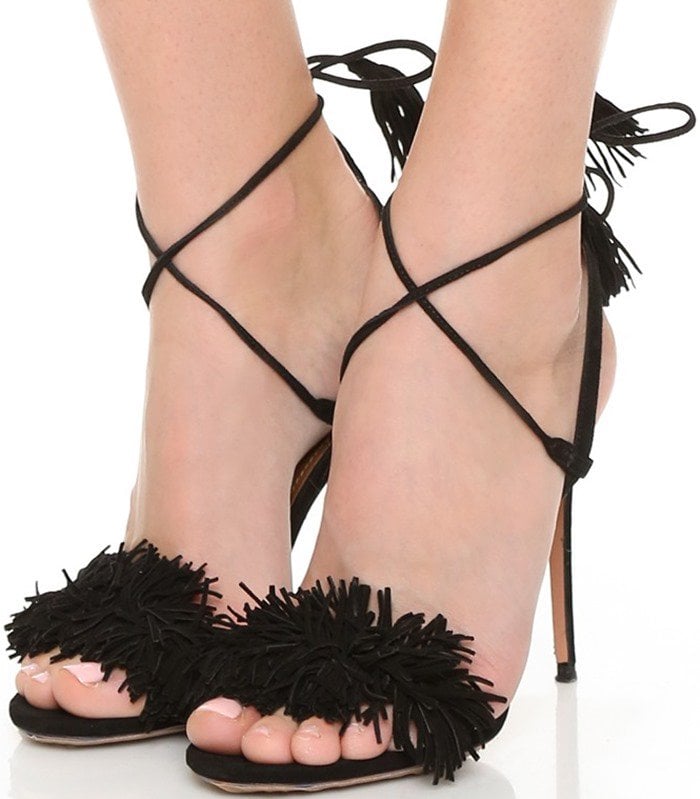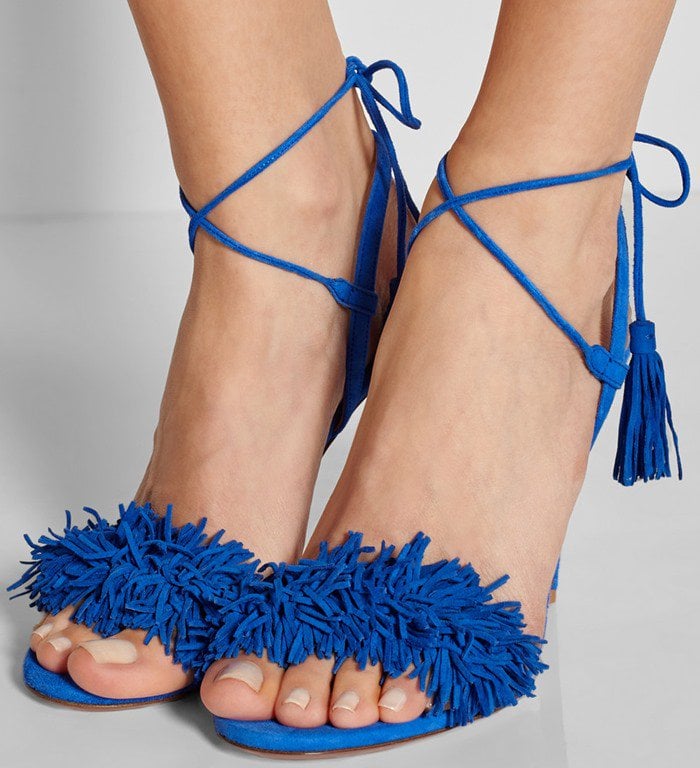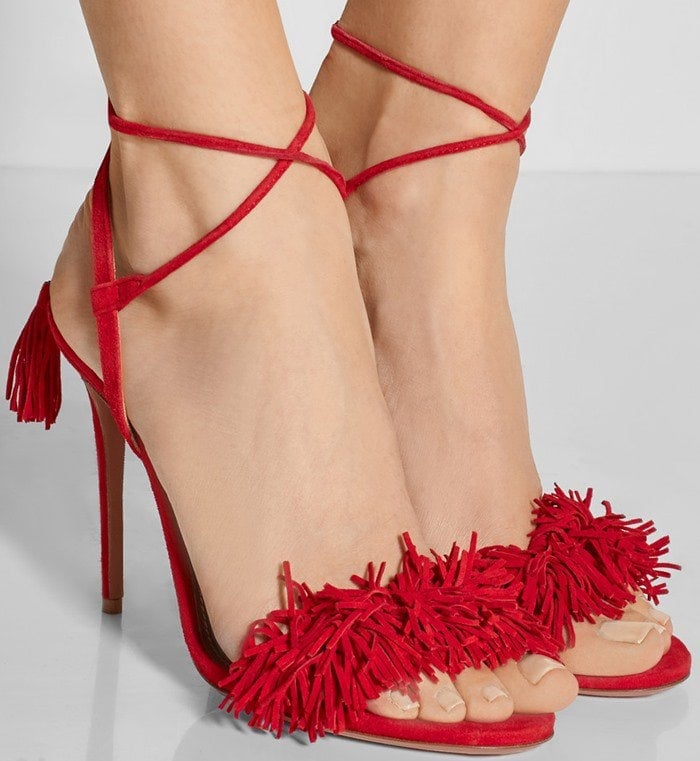 Credit: Jordana Brewster's Instagram / WENN