From her comedic role on "Modern Family" to her part playing a doting queen on "Tangled: Before Ever After," Julie Bowen is quickly proving her versatility as an actress. The 47-year-old did a 180 from her no-holds-barred character Claire Dunphy to the soft-spoken Queen Arianna, mother of Rapunzel.
Julie made an appearance at the Los Angeles screening of "Tangled: Before Ever After," the latest show to join the Disney roster.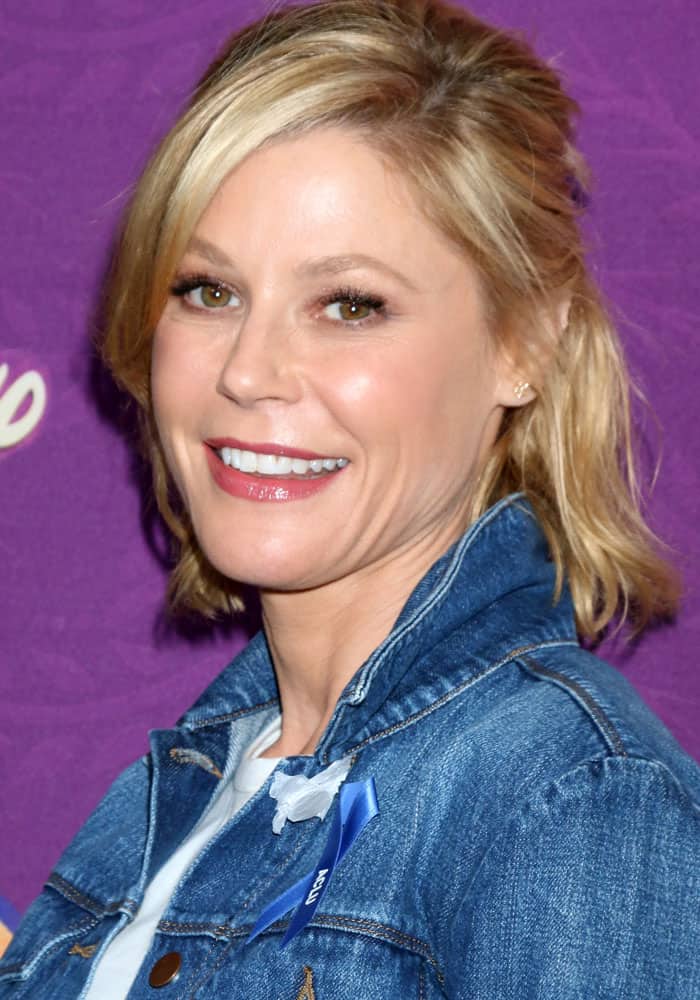 Julie Bowen at the screening of Disney's "Tangled Before Ever After" in Los Angeles on March 4, 2017.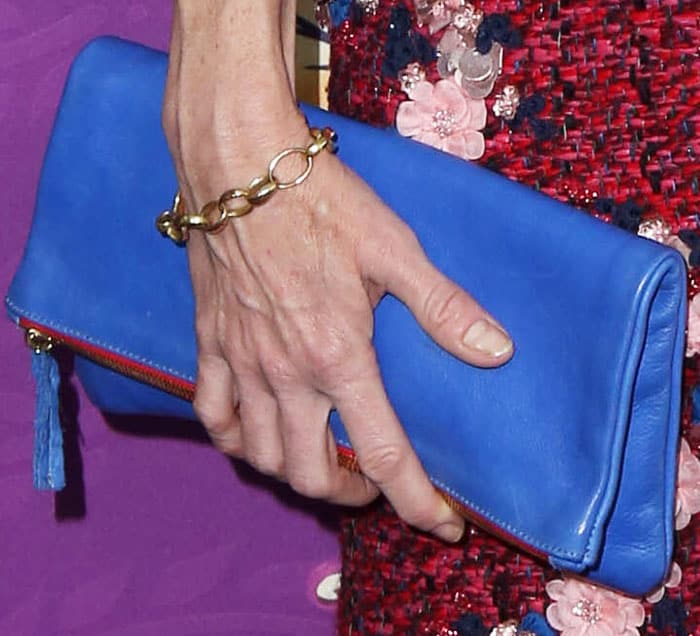 The actress matched her foldable leather clutch to her shoes.
Julie made her red carpet appearance in a red woven skirt with gorgeous floral appliques. The actress kept things casual by pairing her skirt with a white tee and a denim jacket.
The mother-of-three added some pops of blue into her outfit by wearing a pair of Stuart Weitzman "Courtesong" sandal in suede and holding on to a foldable leather clutch.
Julie added a little bit of sexiness to her look with the Stuart Weitzman "Courtesong" sandals.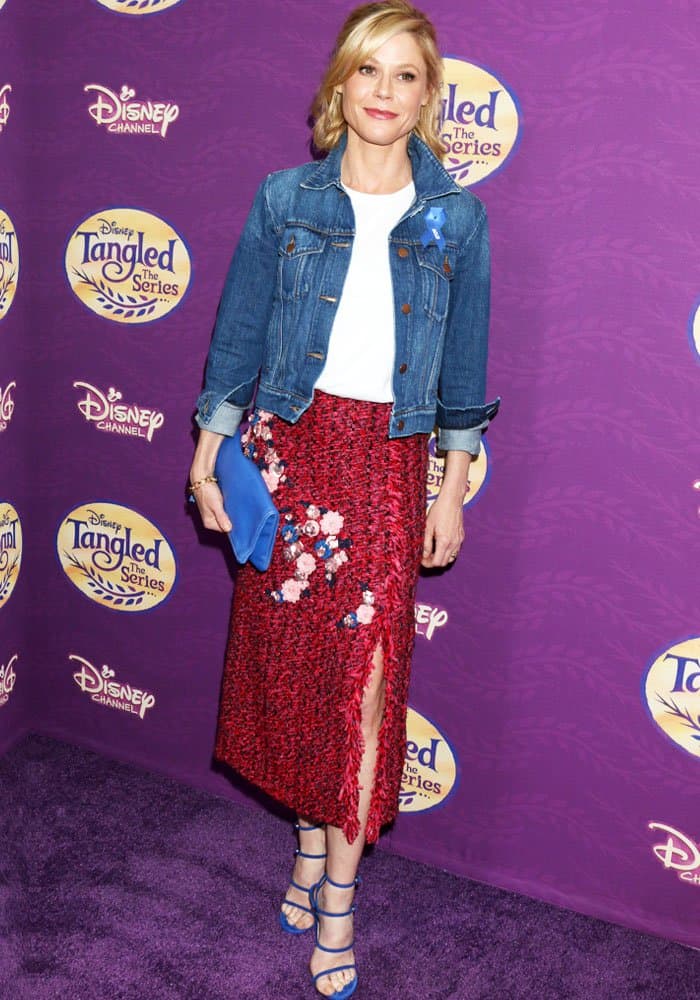 Julie kept things casual by toning down her look with a denim jacket.
The series "Tangled: Before Ever After" is set to take place between the first movie and the short "Tangled Ever After." The series kicked off as a movie on March 10, and it set to premiere its weekly run next week.
Julie said her children are ecstatic that she's doing "the cartoon" in addition to her "Modern Family" gig. The actress also said she originally turned down the part thinking it was a singing character. Julie added that if her character does happen to sing as part of the series, it definitely won't be her voice.
Check out Julie's sexy "Courtesong" sandals at Stuart Weitzman.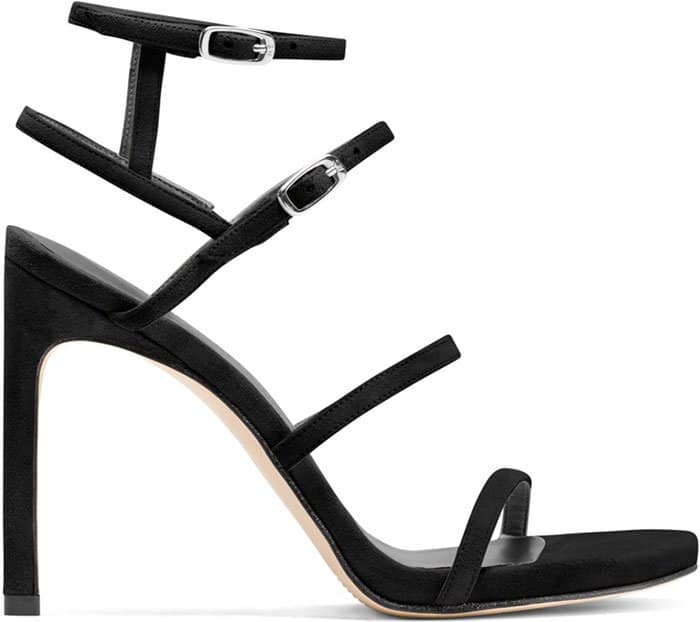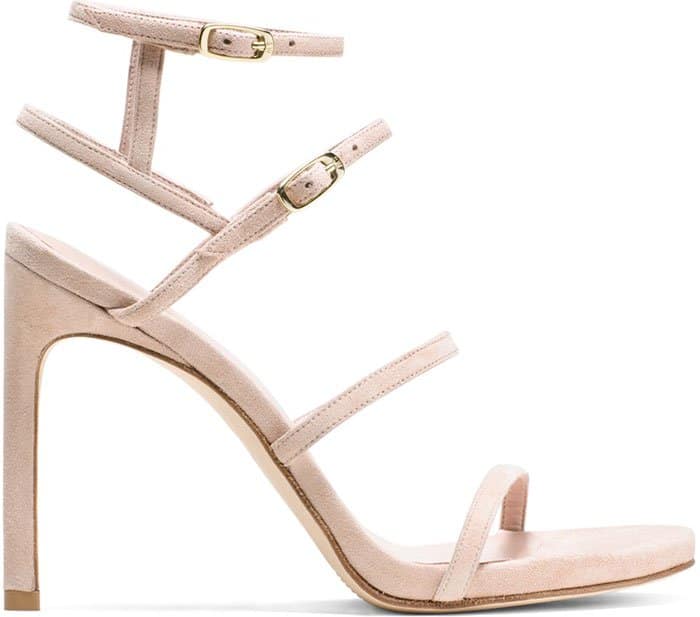 Stuart Weitzman "Courtesong" Sandals, $228 (original: $455) at Stuart Weitzman
Credit: FayesVision / Nicky Nelson / WENN