Bored by sundresses and board shorts? Fortunately, the very regal-looking kaftan is just as summer-ready.
And Nordstrom shows us how to rock it with the least amount of fuss possible. Check out the look below!
Love it? We break it down for you so you can assemble a similar look with items you already have in your closet.
1. Long and Flowy Kaftan
The bigger and flowier, the better! Kaftans are crazy cool for the summer because of their loose fit and their high style-ability.
You can wear them as a cover-up but you'll be surprised by how they can double as dresses. Just change accessories and you're good to go.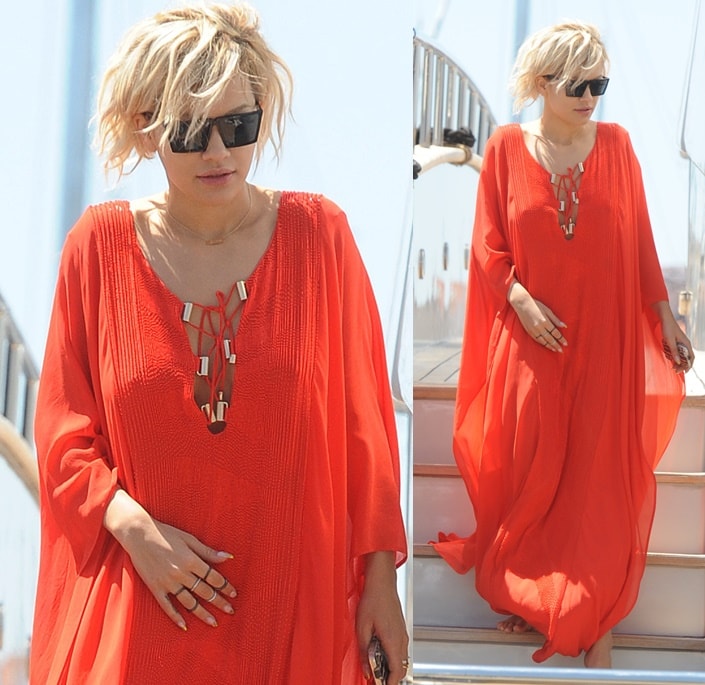 Rita Ora sports a red flowy kaftan over her bikini as she enjoys the sunny weather in Cannes, France, May 17, 2014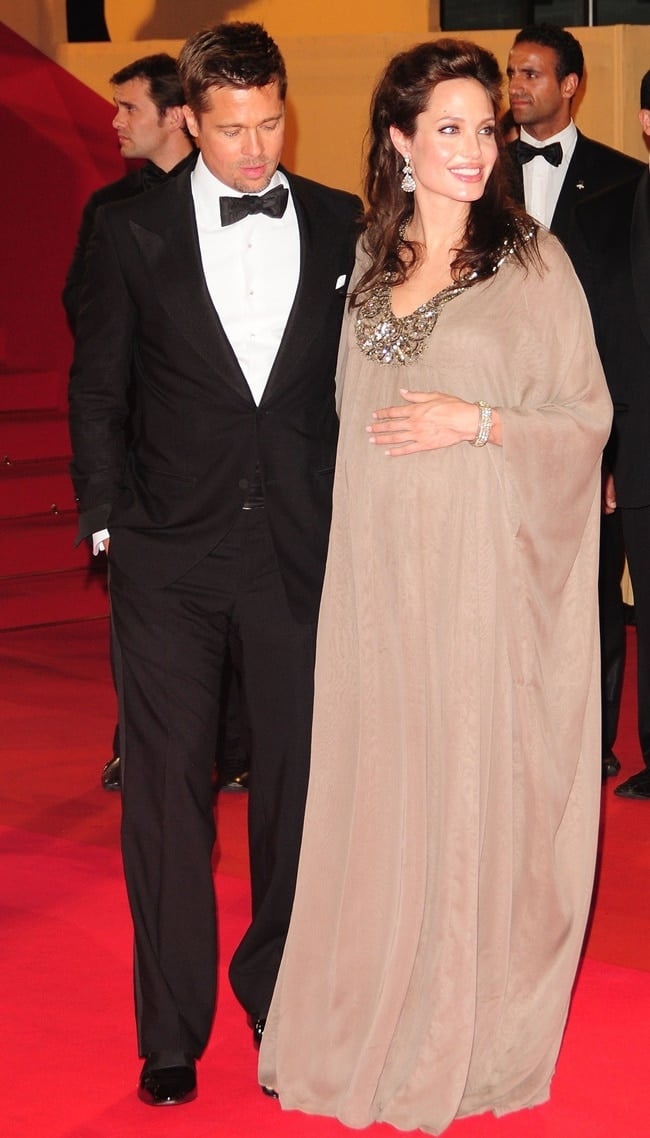 Angelina Jolie wears a jeweled kaftan to hide her baby bump as she attends the premiere of Changeling during the Cannes Film Festival in France on May 20, 2008
Aish 'Usha Kaftan' Cover-Up at Nordstrom
Airy and fine against your skin as the softest shadow of a summer afternoon: A long, flowing caftan is crafted from pure cotton muslin, handwoven and hand-dyed by master Indian artisans.
2. Mix-and-Match Bikini
For a fun surprise underneath the kaftan, choose a mix and matched bikini combo! The more obtuse color, pattern, or material pairing, the better.
Low Rise String Bikini Bottom at Nordstrom
A delicate crocheted overlay sweetens string bikini bottoms that are low-rise and high style.
Smoothies by Gossip 'Summer Crochet' Triangle Bikini Top at Nordstrom
Pair it with one (or more!) of Gossip Swim's fun, fabulous new Smoothies line: easy, grab-and-go, mix-and-match bikini tops and bottoms, in a riot of playful patterns and bright colors.
3. Straw Fedora
The floppy, wide-brimmed hats are the typical match for kaftans so keep things interesting by opting for a tidy fedora. You sure to stand out in the sea of boho plus a fedora fits snugly in your beach bag.
Yestadt Millinery 'Bait' Shantung Straw Fedora at Nordstrom
Lure them all in with a snappy white fedora styled by a slim leather cord, a gleaming fish hook and an insouciant spray of bright feathers.
4. Colorful Round Specs
Round specs are hot this season! And those with punchy color combos are the most popular. It's the best way to accent your look and your face with some electric hues without resorting to makeup all the time.
Pared 'Soda & Pop – Watermelon' 50mm Engraved Sunglasses at Nordstrom
Not all shades are made for going incognito. Round, retro sunnies will have your adoring public begging you to spill your style secret—just scrawl "Pared" beneath your signature if you're in the mood to divulge. Watermelon-red Japanese acetate frames are engraved with spotty circles and paired with solid purple lenses that'll pique the paparazzi's curiosity.
5. Pretty Beach Waves
Hair is ALWAYS a huge part of an outfit. And for a kaftan, your best bet is pretty beach waves.
Carefully choose your leave-in sprays, make sure they protect your locks from sun and damage while helping you achieve the desired luster and volume for your summer look.
SACHAJUAN 'Ocean Mist' Spray at Nordstrom
You may not be able to hit the beach every day…but you can look seaside-fabulous no matter your locale. Spritz on a little of SACHAJUAN's Ocean Mist leave-in spray and give your hair all the gorgeous, natural twist and volume it gets after a day of surf, sun, sand, and salt. Tousle those locks and tip your face to the sun, sunshine.
6. Damage-Free, Sun-Kissed Skin
Don't let sun-damaged skin ruin your well-thought-out kaftan look. Give your skin some TLC after being out in the sun.
Drink lots of water, moisturize, and put on some balm to help protect and repair your skin.
Earth Tu Face Skin Stick, $34 at Nordstrom
Mother Nature knows best—especially when it comes to something as precious as your skin. Created by California herbalists Sarah Buscho and Marina Storm, Earth Tu Face harnesses that knowledge in all-natural skin care products that utilize only organic, plant-based, food-grade ingredients to soothe and safeguard your body's largest—and most visible—organ. The result: a line full of wildcrafted goodness and free of all the filler.
7. Statement Necklace
To accent your imposing kaftan, a statement necklace is the best choice. From chunky designs to cheerful charms, really any loud necklace will do. So the challenge will be picking one that fits our personality.
Venessa Arizaga 'Catch My Wave' Necklace at Nordstrom
Mixed-media magic meets surfer-girl style in this wonderfully whimsical necklace fashioned with lavish threading, a chunky chain and a riotous profusion of tiny treasures (from bright beads and smooth seashells to polished stones and whimsical charms).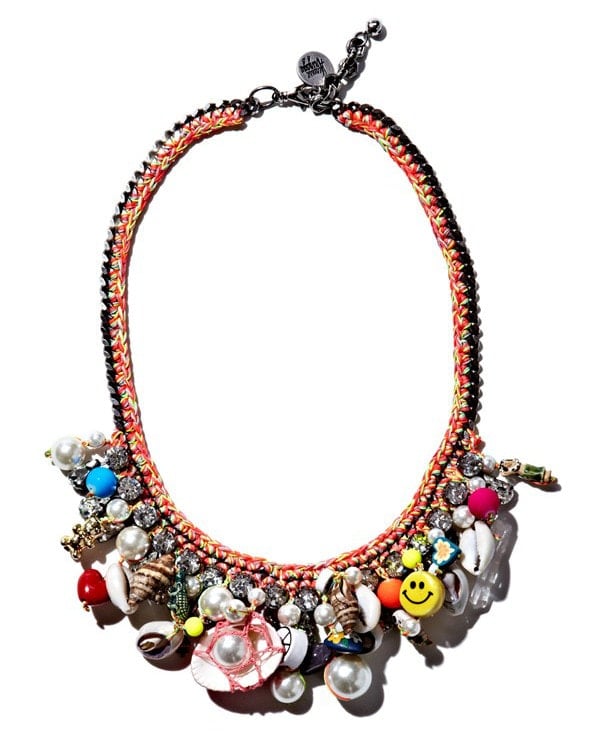 Credit: WENN