Those pearl-encrusted sandals that marked Kanye West's first shoe collaboration with Giuseppe Zanotti were widely panned here at Your Next Shoes. We weren't big fans of the unflattering jelly roll-like socks and the fact that they're $6,000 didn't help in convincing us either.
We thought Kanye must've gotten a hint because he publicly announced that he wasn't going to show a collection at Paris Fashion Week this year. Turns out, he's actually just focusing on his new collaborative album and the matching shoe to go with it.
Yes, an album with a matching shoe. Love him or hate him, you just got to respect Kanye West's diversity in his interests.
Here's Giuseppe Zanotti and Kanye West's newest shoe collaboration effort and the cover of the album that inspired it, both named 'Cruel Summer':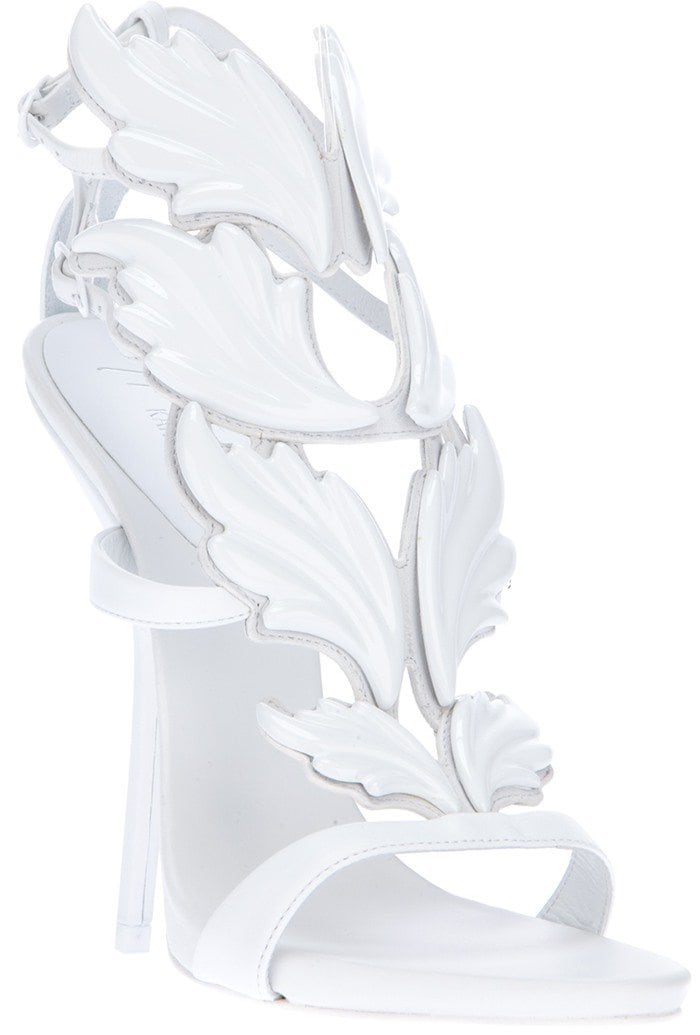 Giuseppe Zanotti x Kanye West "Cruel Summer' Heels
The cover art for Kanye West's G.O.O.D. music compilation 'Cruel Summer'
The shoe takes the album cover's porcelain-like feathers and leaves the bosom-cupping maiden behind. The stark all-white color scheme makes it difficult to mix and match with but we think Kim Kardashian, who seems to love anything by Kanye West, will find a way around that.
Do you like this Giuseppe Zanotti x Kanye West shoe collaboration this time around? We're sure you won't be surprised to learn that Kim Kardashian and Khloé Kardashian have both been spotted wearing these sandals!