Proving that they are sisters not only in blood but also in taste in fashion, Kim, Kourtney, and Khloe Kardashian showed up to lunch at the Villa restaurant in Topanga, California, the other day all wearing similar strappy heels. This is such a cute "sisters thinking alike" coincidence, don't you think? We know they've famously said that they don't share shoes because of their different-sized feet, but they might as well do given how often they sport the same styles.
Kim's own pair was the Azzedine Alaia lace-up sandals in red. She seems to like pairing them with red bottoms; she was also wearing bright red pants the last time she was spotted in them. Along with red Balenciaga leather pants, a black Faith Connexion tuxedo blazer and gray Monroe V-neck tee completed Kim's lunch look.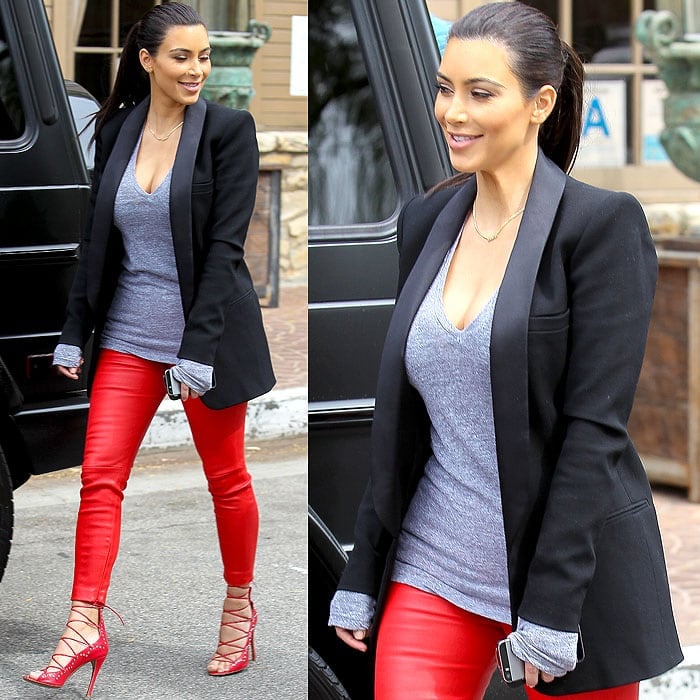 Kim Kardashian arriving at the Villa restaurant of Woodland Hills in Topanga, California, on April 25, 2014
Alaia studded lace-up sandals on Kim Kardashian
Alaia Studded Lace-Up Sandals, £934.23
Eldest sister Kourtney was in head-to-black in a Gold Hawk lace-inset bell-sleeved shirt, ripped-knee skinny jeans, and strappy pumps from their own Kardashian Kollection. Like Kim, she was wearing a thin gold chain necklace and had her hair slicked back in a high ponytail.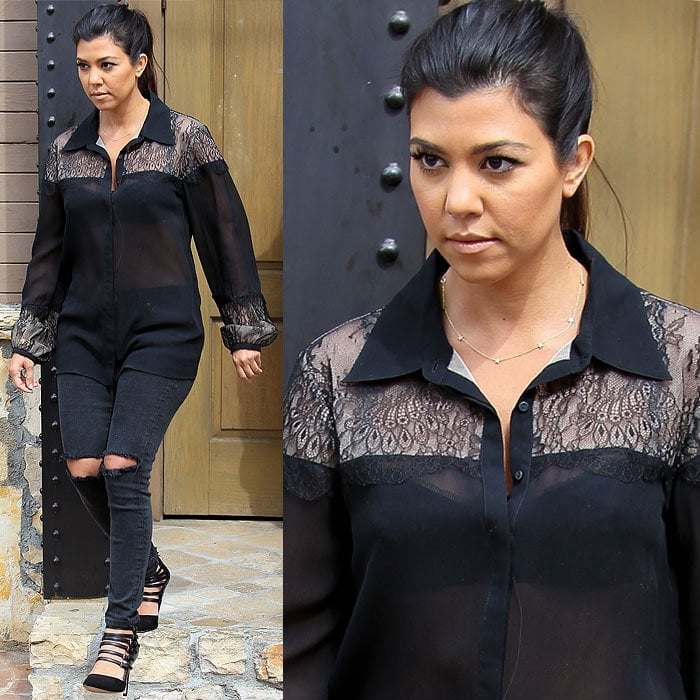 Kourtney Kardashian exiting the Villa restaurant after a lunch date with sisters Kim and Khloe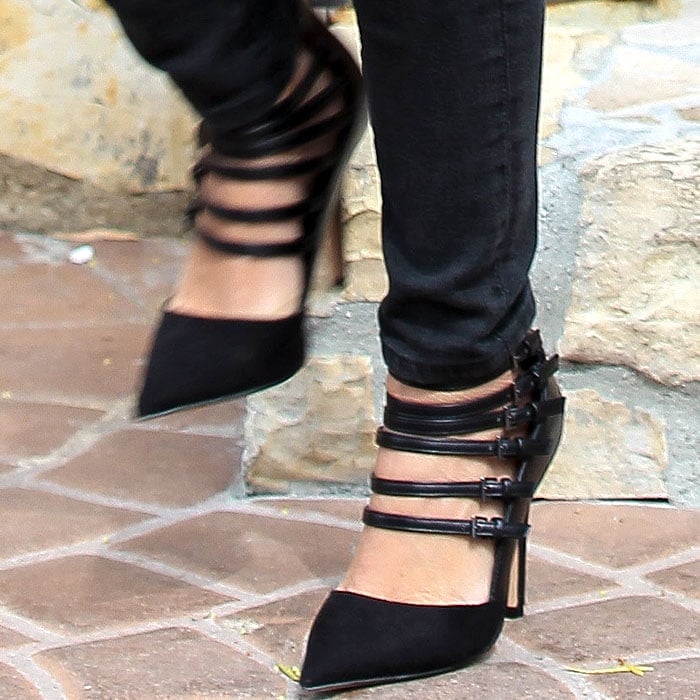 Kardashian Kollection "Lovita" pumps on Kourtney Kardashian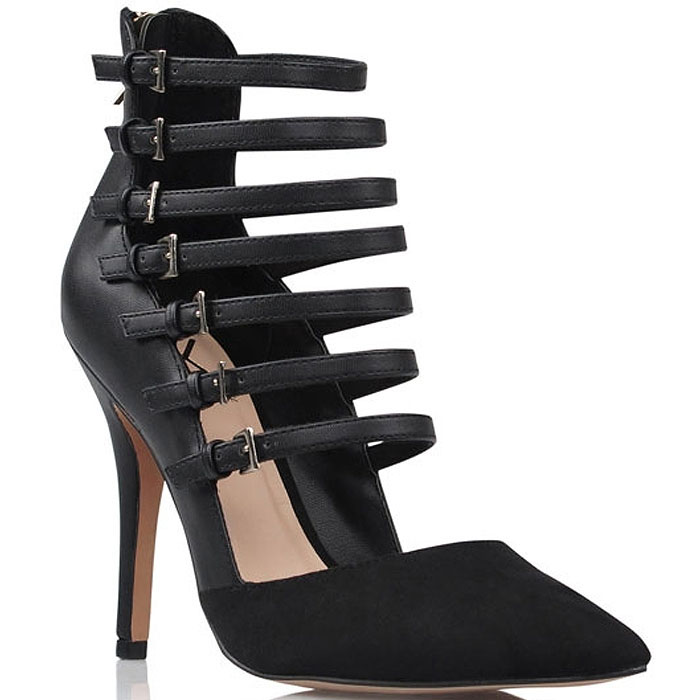 Kardashian Kollection "Lovita" Strappy Pumps, $120.52
Khloe, who arrived at the restaurant in the same car with Kim, had a different look. Dressed in a black tank top, ripped denim shorts, and a black cardigan tied around the waist, Khloe was the most casual among the three. Her Giuseppe Zanotti sandals still matched her sisters' shoes, though, and her Hermes Birkin bag was of the same shade of red as Kim's leather pants.
Khloe Kardashian walking toward the entrance of the Villa restaurant
Giuseppe Zanotti "Mortisia" Strappy Sandals, $1,195
So, whose look is your favorite? And who do you think had the sexiest strappy shoes?
Credit: WENN