Kate Beckinsale is already 43 and hasn't seemed to age a day since her role in Pearl Harbor. We don't quite see how this is possible.
Could it be that she's not just a vampire in the "Underworld" franchise but also in real life?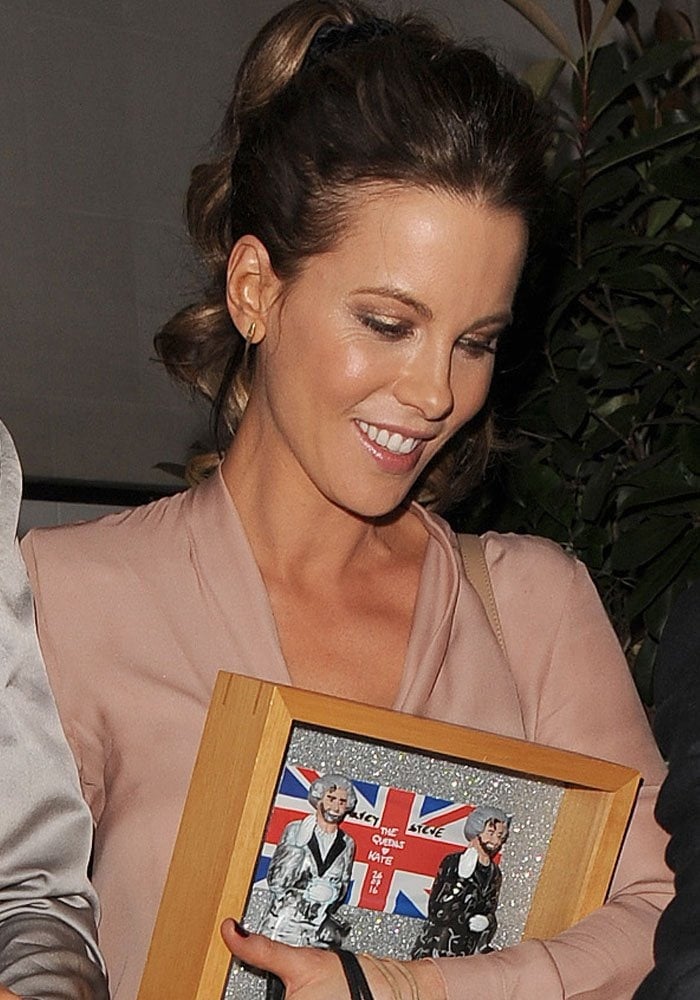 Kate Beckinsale wears her hair back as she celebrates her 43rd birthday on July 27, 2016, at Scott's restaurant in London (Credit: Will Alexander / WENN)
Kate Beckinsale was born on July 26, 1973, in London, England, which means she was 30 years old when she starred in the 2003 action horror film Underworld, released on September 19, 2003. She was 29 when Underworld started filming in September 2002.
This movie marked a significant turning point in Beckinsale's career as she shifted from her previous roles in period dramas and romantic comedies to action movies.
In addition to her professional success, Kate Beckinsale's personal life was significantly impacted by the making of Underworld. During the filming of the movie, Beckinsale was in a long-term relationship with actor Michael Sheen, who played the role of Lucian.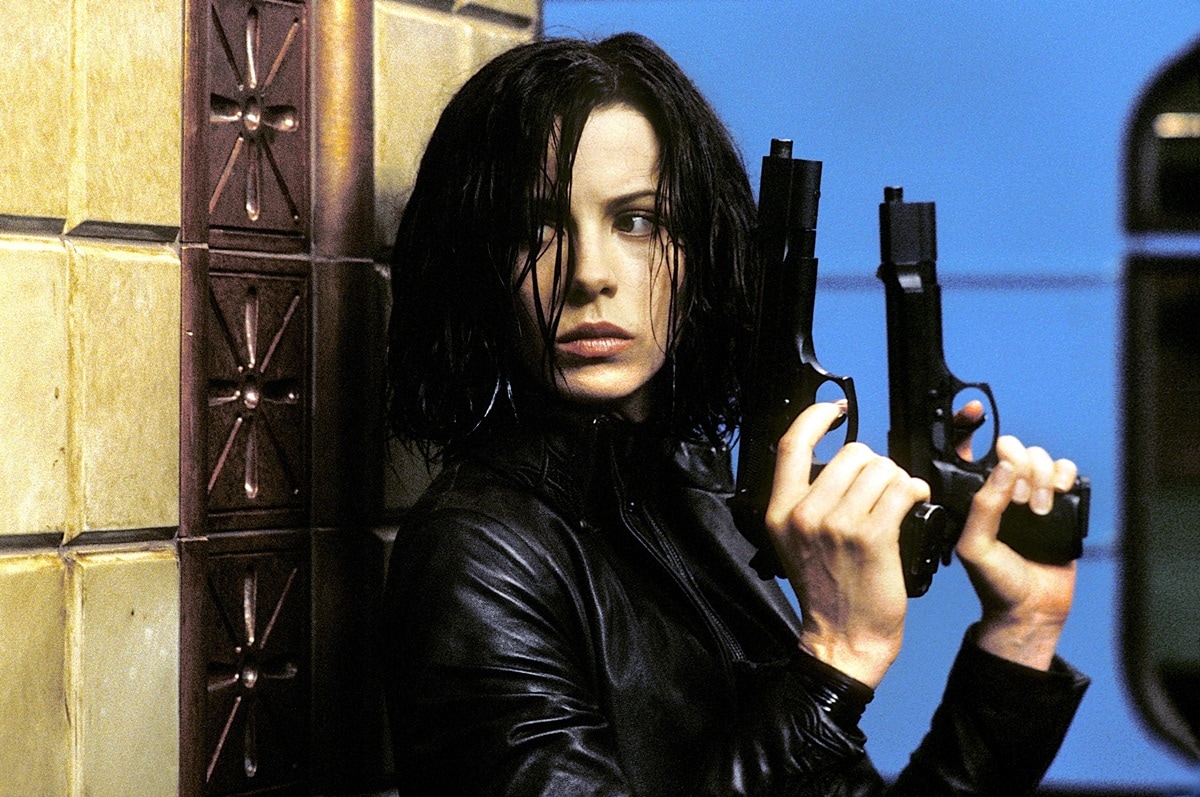 Kate Beckinsale was 30 years old when she made her debut as Selene, a vampire Death Dealer hunting Lycans, in the 2003 action horror film Underworld (Credit: Sony Pictures Releasing)
Interestingly, it was on the set of Underworld that Beckinsale met her future husband, director Len Wiseman. Beckinsale and Sheen share a daughter, Lily Mo Sheen, who also appeared in the movie in a flashback scene when Selene was younger.
Although Beckinsale and Sheen's romantic relationship ended, they have remained close friends and have been actively involved in raising their daughter. Beckinsale has referred to Sheen as her best friend in interviews.
Despite the end of their relationship, Beckinsale and Sheen continued to work together professionally. Sheen reprised his role as Lucian in Underworld: Rise of the Lycans, released in 2009. Interestingly, Len Wiseman also directed that movie, and Sheen and Wiseman have since become close friends and collaborators.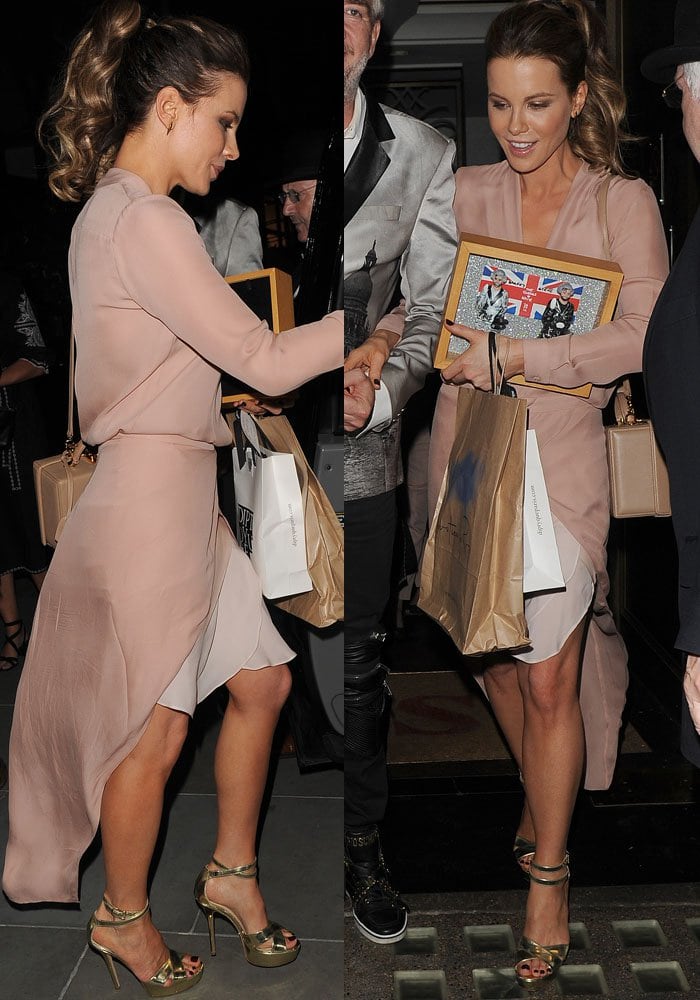 Kate Beckinsale rewears pieces from a recent red carpet ensemble during a birthday celebration in London (Credit: Will Alexander / WENN)
The actress was spotted leaving Scott's restaurant in London as she celebrated her 43rd birthday with a few chosen friends. Kate was seen clutching birthday gifts, including one that said "The Queens love Kate."
The mother-of-one wore a nude chiffon top with a matching layered skirt.
This isn't the first time we've seen Kate wear this skirt-and-top combo. The actress recently wore it to the New York red carpet premiere of "Love and Friendship."
Kate Beckinsale carries a funny birthday gift from her friends (Credit: Will Alexander / WENN)
This time, Kate wore her ensemble with the Jerome C. Rousseau "Zell" sandals.
Kate Beckinsale's feet in platform Jerome C. Rousseau sandals (Credit: Will Alexander / WENN)
The last time Kate wore this ensemble — to promote "Love and Friendship" on Popcorn with Peter Travis — she opted for a different pair of shoes. She wore the same two-piece outfit with the Giuseppe Zanotti "Lavinia" sandals.
Actress Kate Beckinsale in gold metallic Giuseppe Zanotti Lavinia sandals at The Moms screening of "Love & Friendship" MAMARAZZI at Park Avenue Screening Room on May 12, 2016, in New York City (Credit: Michael Simon / Startraksphoto)
Kate's Jerome C. Rousseau "Zell" sandals are available in gold and black leather/cork.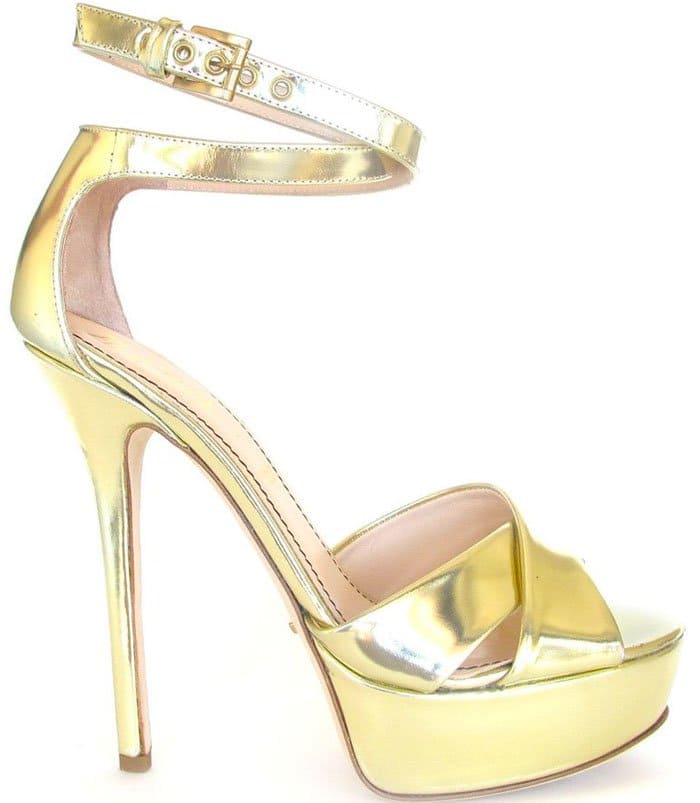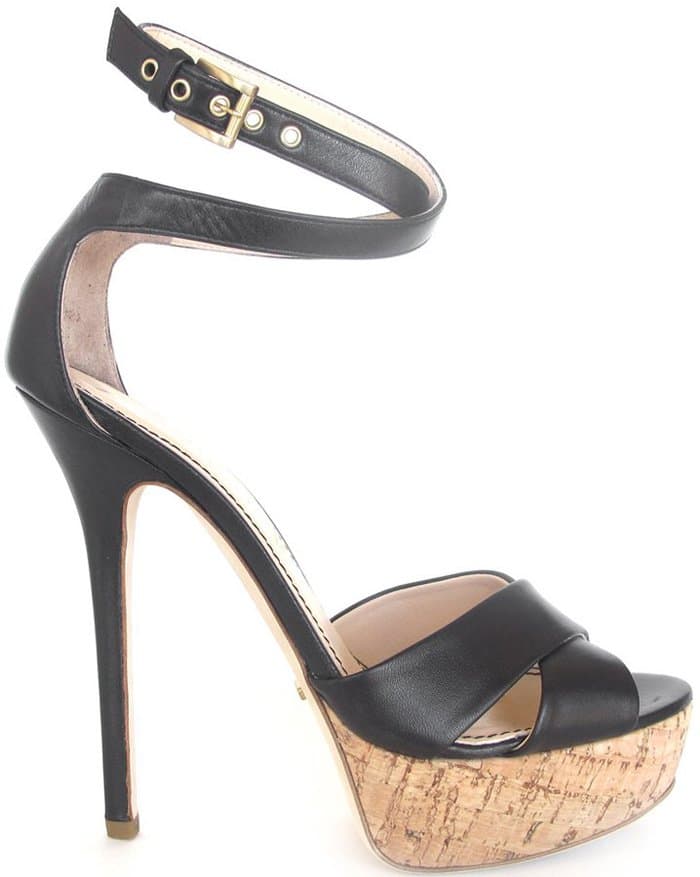 Jerome C. Rousseau "Zell" Sandals, $595