We seriously think Kate Bosworth should write a self-help book on how to look effortlessly chic (at all times). The actress just has the "it," that thing that French people call 'je ne sais quoi'. Even when she's off-duty, she manages to look wonderful. Sure, some of you might say it's because she has a stick-thin figure that she is able to get away with all these outfits. But you know what? It's not. Having a supermodel frame can only do so much. There are other very slender celebrities out there, but they don't look as elegant or as good.
A great example of Kate's impeccable fashion sense is the outfit she wore at LAX yesterday. The actress was in a lace-detailed leather coat — a real statement piece — but it was how she wore the topper that made the whole getup truly chic. She complemented it with dark sunnies, coral-hued lips, a textured purse, and some pointy pumps that were just as fancy.
In fact, the shoes really stood out as they came with colorful rose-embroidered appliques at the toes. Altogether, the mix looked gorgeous, and suffice it to say that Kate scored another hit.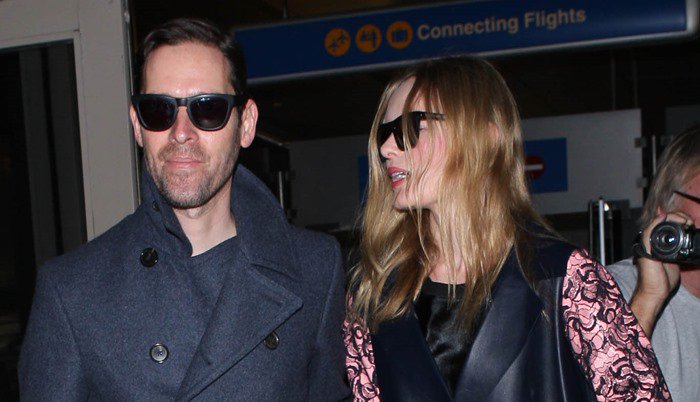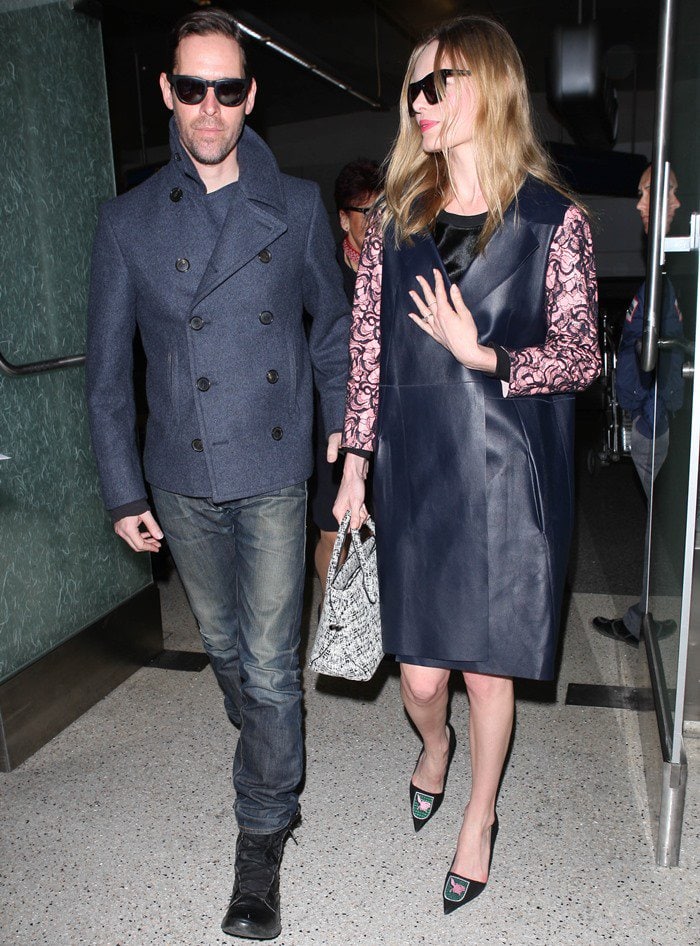 Kate Bosworth looking fashionable per usual as she arrives at LAX with director husband Michael Polish on January 21, 2014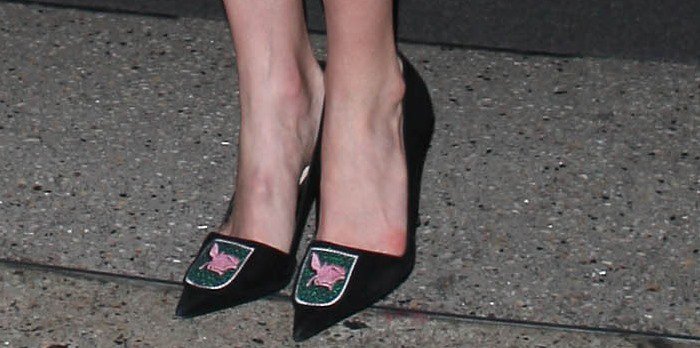 A closer look at Kate Bosworth's unique pumps

Kate Bosworth's fancy heels are from Dior. Kate Bosworth personally replied (via Twitter) to our inquiry on her gorgeous shoes yesterday!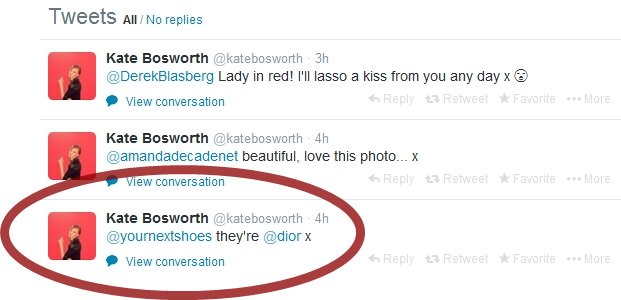 We tried looking for them online (we did; we tried so very hard), but they were impossible to find. So, while we continue digging, allow us to leave you with these fancy 'Mascot' loafers from Charlotte Olympia, which may give you the temporary fix if you're craving for Kate's pumps. These are not as pointy or as high, but they look similar.
Embroidered wildcat appliques are set on the toes for more oomph factor, while 1.5-inch-tall block heels decorate the bottom and give the shoes a unique touch. Will you grab your own pair?
Charlotte Olympia 'Mascot' Wild Cat Loafers, $795 at Neiman Marcus
Credit: WENN