Considering Kate Mara is a Hollywood celebrity and comes from a pretty prominent family — her relatives founded the Pittsburgh Steelers and New York Giants — the actress opts to live a fairly private and low-key life.
So, when Kate was spotted doing something a little uncharacteristic, we were all about it.
Kate packed on the PDA at the 2017 British Independent Film Awards, which she attended with her husband Jamie Bell who was nominated for a Best Actor award.
Kate Mara at the 2017 British Independent Film Awards in Thrapston, United Kingdom on December 10, 2017.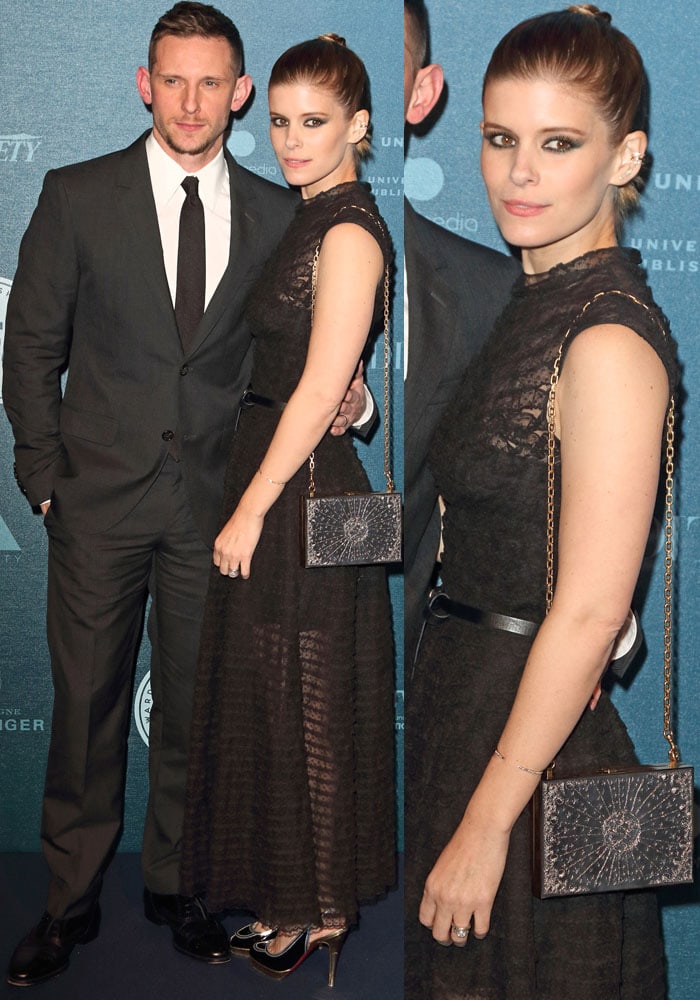 Kate kept things classic and low-key in a sheer Dior dress.
The actress kept her look interesting with a pair of Christian Louboutin "Fox Trot" sandals.
Kate and her husband both opted to wear black for the evening, with Kate picking a beautiful tiered sheer dress by Christian Dior.
We love Kate's BIFA outfit choice it was both classic and understated, ensuring that all the attention remained on Jamie. Considering Kate opts for black on the regular, we love how she always manages to find new ways to stand out in her signature color.
Kate finished her look with a rectangular clutch, Jennifer Fisher earrings and Christian Louboutin "Fox Trot" sandals in black patent.
Kate's metallic clutch more than makes up for her lack of accessories.
Kate supports her husband Jamie Bell, who was nominated for best actor.
Backstage, Kate gave her husband a huge kiss on the cheek, which had Jamie smiling from ear-to-ear. Not only did she pack on the PDA, she also took a picture and uploaded it to her Instagram.
Even if Jamie didn't bag the best actor award, we know that he won big with Kate anyway.
Kate and Jamie tied the knot in July of 2017, and the two have both been making the rounds to promote Jamie's movie "Film Stars Don't Die in Liverpool."
Kate gives her husband a big kiss on the cheek backstage.
Shop Kate's Christian Louboutin "Fox Trot" sandals in two colors at eBay.
Christian Louboutin "Fox Trot" peep toe platform sandals, £450 at eBay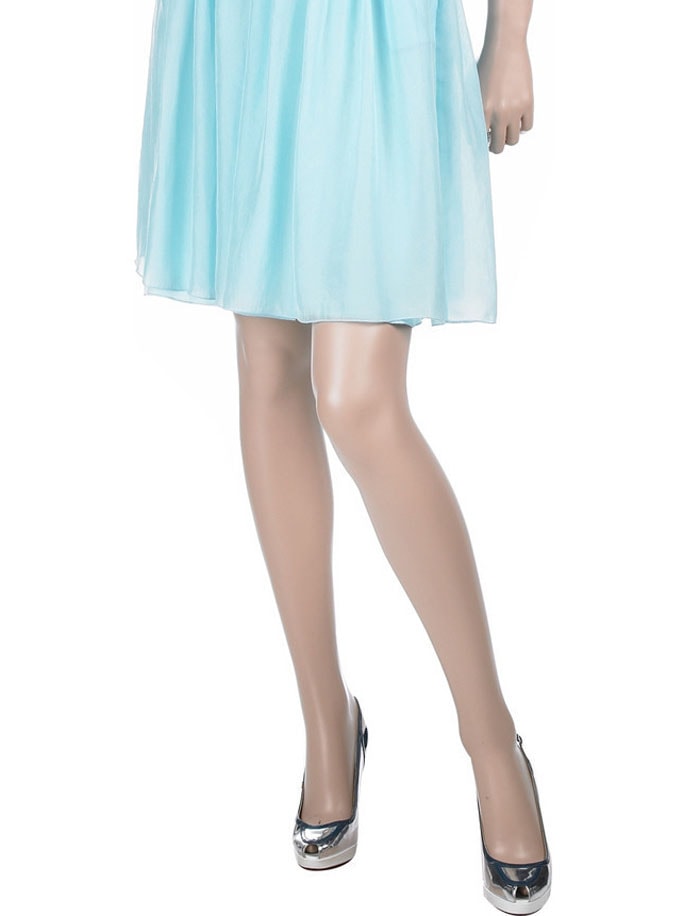 Credit: JRP / WENN