Kate Middleton attended an event in Scotland with her husband Prince William, and the media was abuzz over her slowly showing baby bump.
While we're excited for the mommy-to-be Kate, we're more concerned with her choice of shoes. Kate opted for a slim but conservative pair of black boots, black tights, and a blue plaid 'Workers Coat' coat by British designer brand Moloh. While this look is very typical of Kate, which is somewhat boring, her boots are a great choice, that is, in keeping with the classy but conservative aesthetic that she's known for.
Kate Middleton, The Duchess of Cambridge, at the launch of a new coaching program at the Emirates Arena in Glasgow during a two-day visit to Scotland on April 4, 2013
We found Kate's sleek black boots at Amazon. They're priced at $698, which is a bit steep for some of us but sort of a bargain for a princess! They fit Kate's slim calves perfectly, and reviewers say that they're indeed best for those with slim legs. So, if you're of athletic built, they might not be the best choice for you. Nonetheless, they're worth checking out!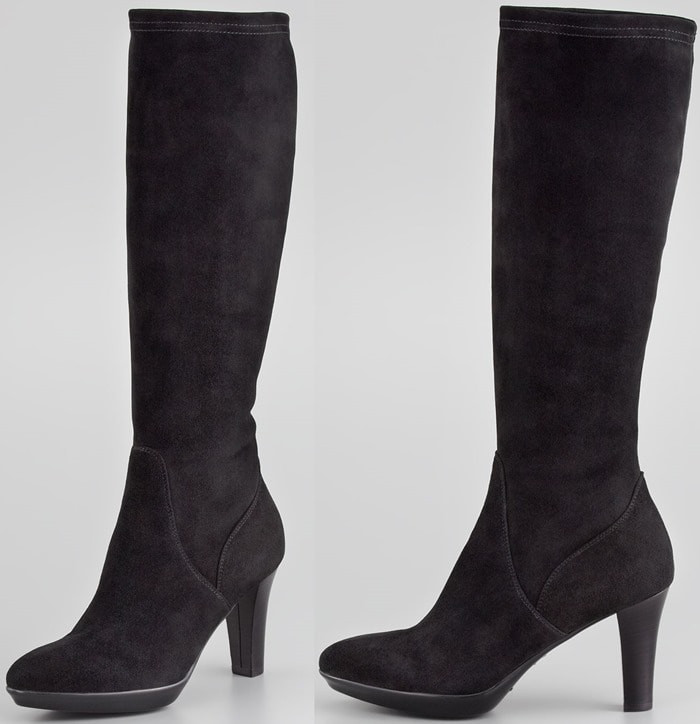 Aquatalia by Marvin K. 'Rhumba' Boots, $698
What do you think of Kate Middleton's most recent shoe sighting? Would you wear them while expecting, or would you opt for something a little more interesting but still appropriate?
Credit: WENN