As one of the world's most powerful supermodels, it's only fitting that Kate Moss spent her Paris trip paying homage to the designers who built her career.
The 43-year-old model was spotted running around the City of Romance in back-to-back Saint Laurent looks while in town for Paris Fashion Week.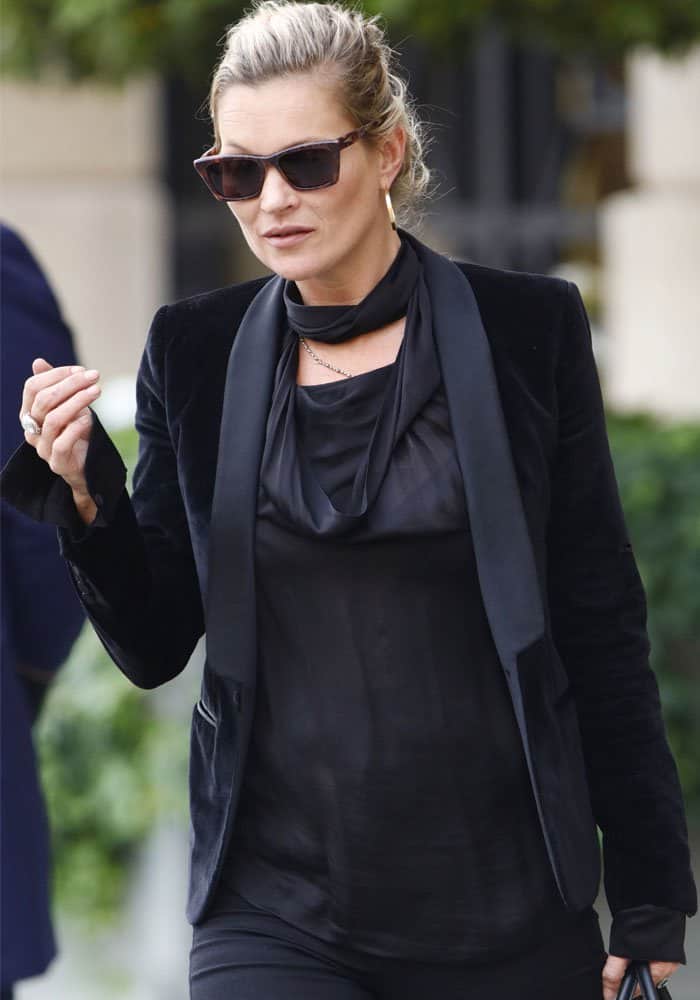 Kate Moss leaving her hotel in Paris on September 27, 2017.
Kate wears an all-black outfit as she emerged from her hotel.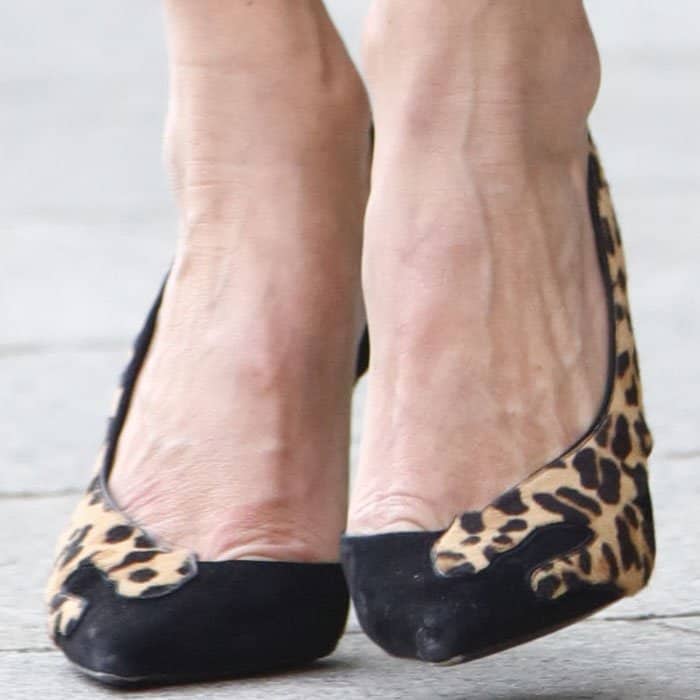 The model steps out in a pair of Saint Laurent "Anja Punk" pumps.
The model was spotted stepping out of her hotel, albeit in a seemingly bad mood, in a head-to-toe Saint Laurent look.
Kate went for the full all-black look with just a touch of leopard print on her feet. The mom-of-one was clad in a Saint Laurent "Iconic" smoking jacket, a black top and jeans.
A pair of Saint Laurent's "Anja Punk" pumps and their oversized leather duffle bag completed her look.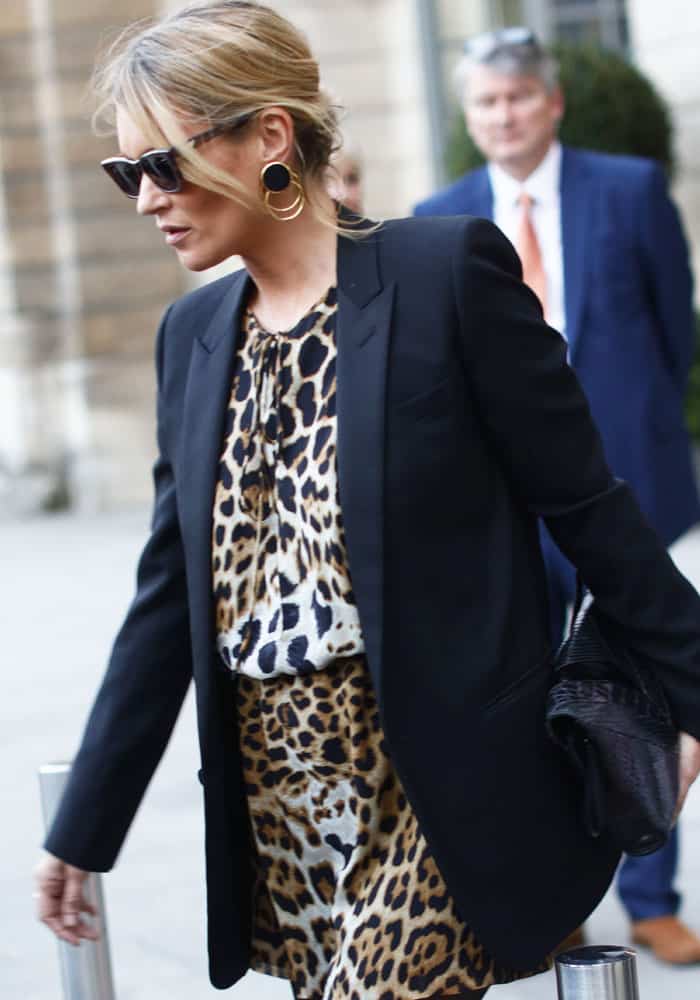 The day before, Kate was seen out and about in a leopard print dress.
Kate wears head-to-toe Saint Laurent.
Just the day before, Kate was spotted in yet another head-to-toe Saint Laurent as she made her way to the YSL show.
The model kept her leopard-and-blazer motif going as she stepped out in a short print dress. Kate covered herself up in a gorgeous tailored jacket.
Kate finished her look with a pair of classic "Anja" pumps in plain black suede leather.
The model heads out to the YSL show.
Shop Kate's gorgeous "Anja Punk" pumps at Saint Laurent.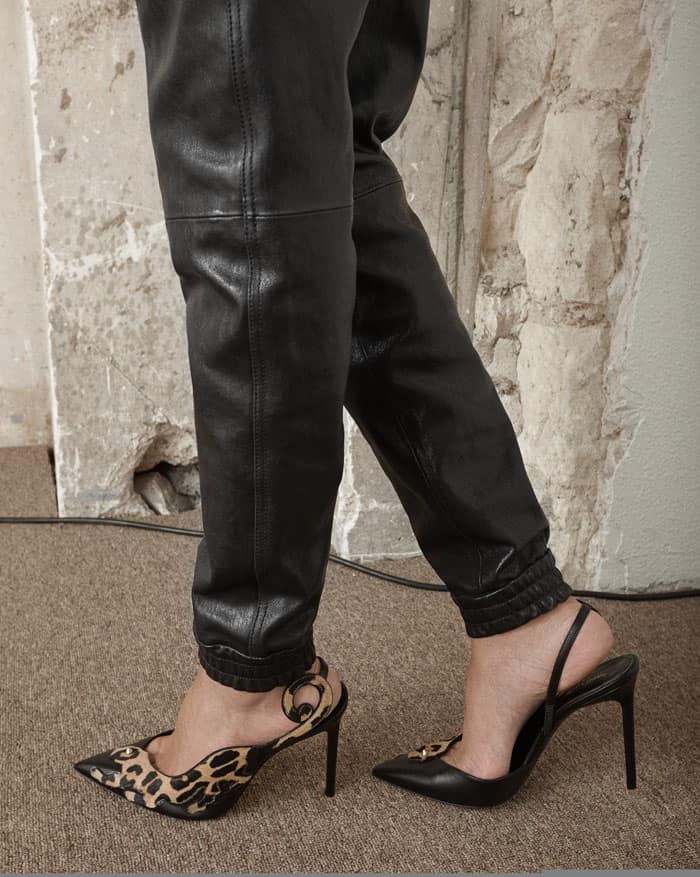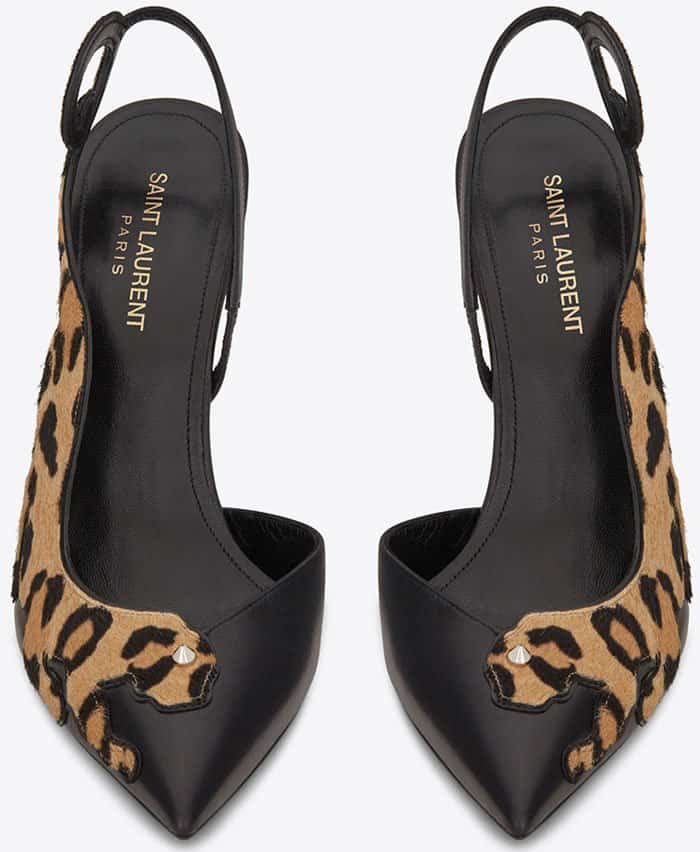 Saint Laurent "Anja Punk" slingback pumps, $1,095
Credit: WENN