Kate Upton has gone a long way from posing in bikinis and dancing her infamous version of the dougie. The Sports Illustrated model is now an actress and currently shooting for her upcoming comedy film, 'The Other Woman'.
We spotted her filming on set with co-star Cameron Diaz, and Kate was looking cool and casual while in character. The curvy model was wearing a a snake-print blouse paired with denim shorts that showed off her endless legs. Although her outfit was very laidback and casual, this pretty-faced girl was still oozing with sex appeal. She also carried Alexander Wang's 'Diego' bucket bag slung over her shoulder.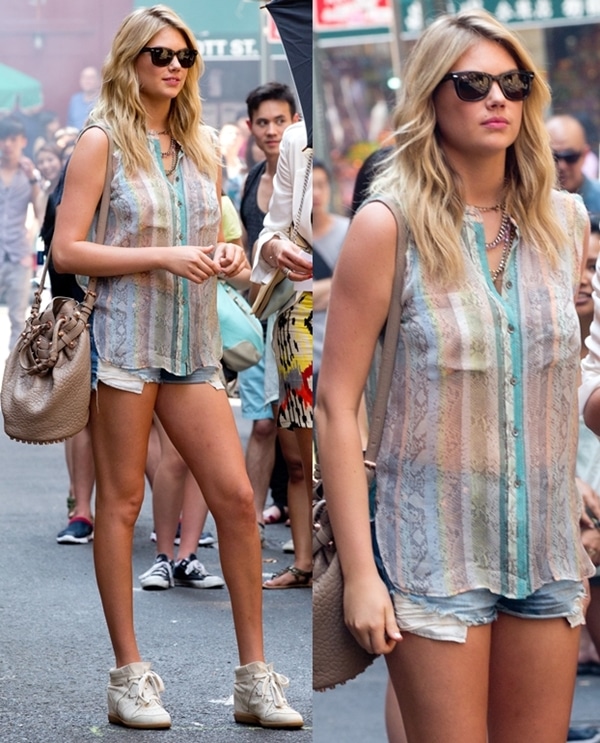 Kate Upton filming on location for 'The Other Woman' in Chinatown on June 24, 2013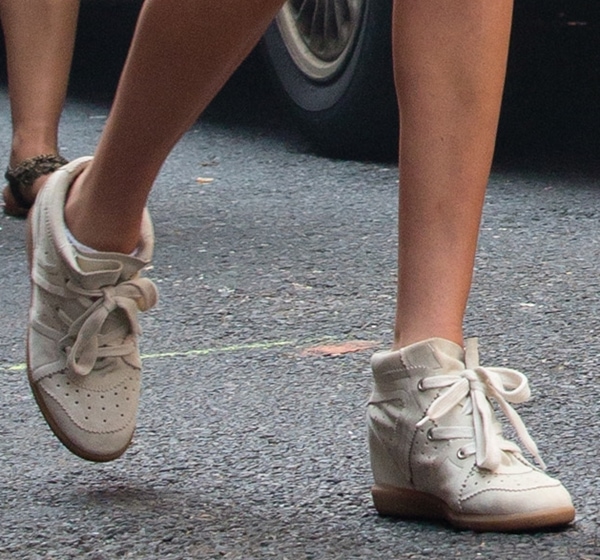 A closer look at Kate's street chic Isabel Marant 'The Bobby' wedge sneakers

Kate was wearing a pair of Isabel Marant "Bobby" wedge sneakers — a cool pair that boasts major street chic style. We know that not everyone is a fan of this trend, but this version is actually pretty wearable because of its nude colorway and simple detailing.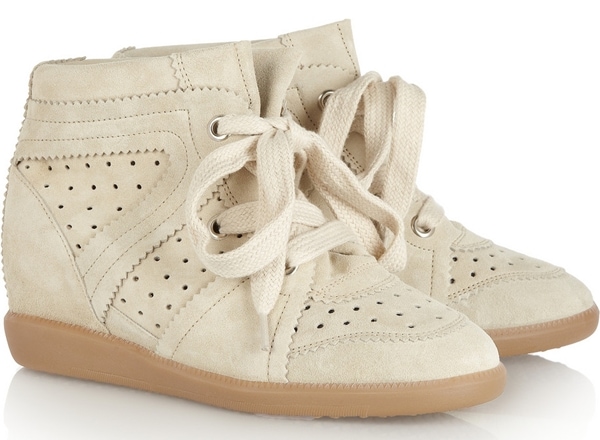 Isabel Marant 'The Bobby' Suede Sneakers, $640
Watch co-stars Kate Upton and Leslie Mann introduce their new movie during the Met Gala:
Credit: WENN