Kate Upton joined fellow models Kendall Jenner and Emily Ratajkowski at Harper''s Bazaar's Celebration of the 150 Most Fashionable Women held at Sunset Tower Hotel in West Hollywood on Friday.
As a swimsuit model, Kate Upton definitely has an enviable figure. So, we were shocked by her poor form at this fashion event. The 24-year-old American model and actress chose to wear a sheer-sleeved tuxedo shirt sloppily unbuttoned at the collar. Then, she tucked it into a lace-hemmed black satin pencil skirt that was not only too tight but also showed every lump and bump of her tucked-in shirt.
Kate's one saving grace was her choice of footwear. Though the iridescent gold pointy-toe pumps didn't coordinate with anything in Kate's ensemble, they complemented Kate's slim long legs splendidly.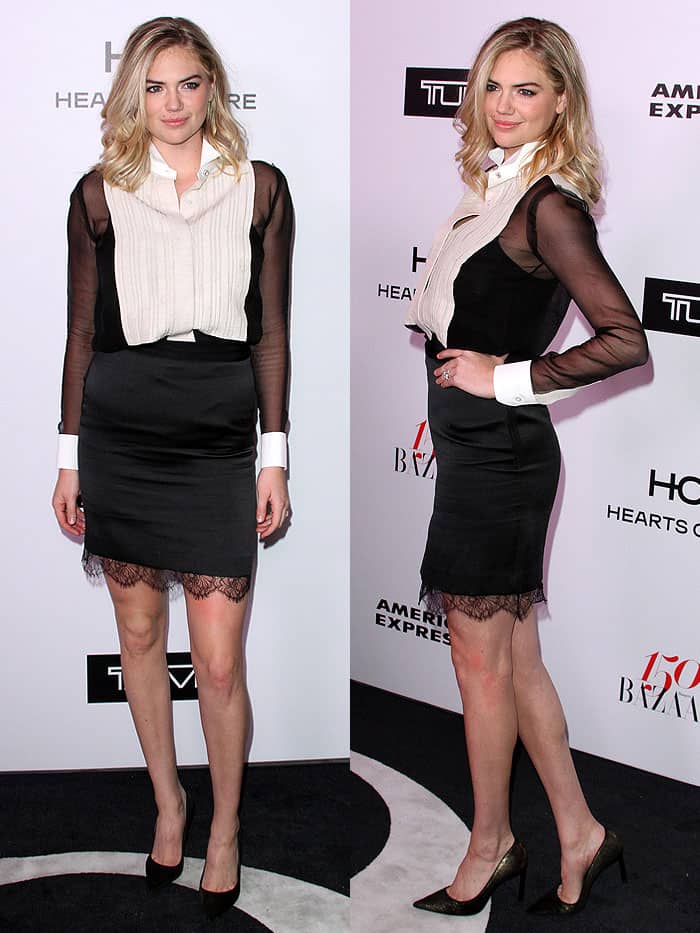 Kate Upton at the Harper''s Bazaar celebration of the 150 Most Fashionable Women presented by TUMI in partnership with American Express, La Perla, and Hearts On Fire at Sunset Tower Hotel in West Hollywood, California, on January 27, 2017.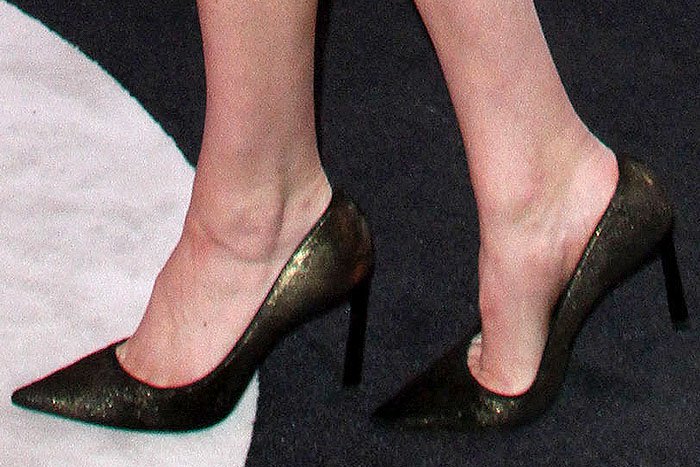 Closeup of Kate Upton's pointy-toe pumps with an iridescent gold sheen.
How do you like Kate's outfit at Harper's Bazaar's Most Fashionable Women event?
We don't have an exact ID on Kate's shoes yet, but their shape and heels are very similar to the Stuart Weitzman "Heist" pumps. These pumps are favorites of Kate Middleton, who has worn them numerous times. Check out different colors of the "Heist" pumps — many of which are on sale at Amazon.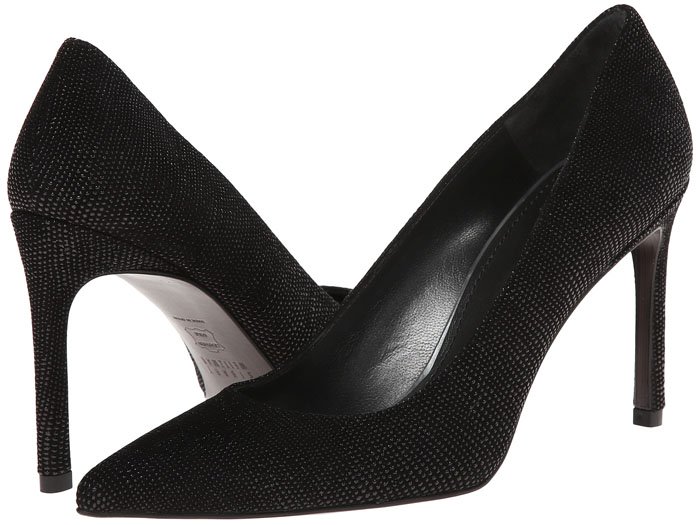 Stuart Weitzman "Heist" pumps in Black Goosebump Nappa, $182.99 (before: $365)
Stuart Weitzman "Heist" pumps in Adobe Aniline, $136.32 to $365
Stuart Weitzman "Heist" pumps in Smoke Sunflower Patent, $182.99 (before: $365)
Stuart Weitzman "Heist" pumps in Suede Bordeaux, $188 (before: $375)
Credit: Adriana M. Barraza/WENN