While Hollywood loves second chances, Katherine Heigl doesn't seem interested in reprising her Grey's Anatomy character Dr. Isobel "Izzie" Catherine Stevens. In July 2019, she spoke with Entertainment Tonight on the set of Suits.
"I haven't [thought about Izzie] in years. I don't know. I don't know if I would or if I wouldn't," she said.
"I almost feel like that would almost be distracting again to, sort of, what they've done with that show in the seven years since I left… and what that's become and what it is to the fans now."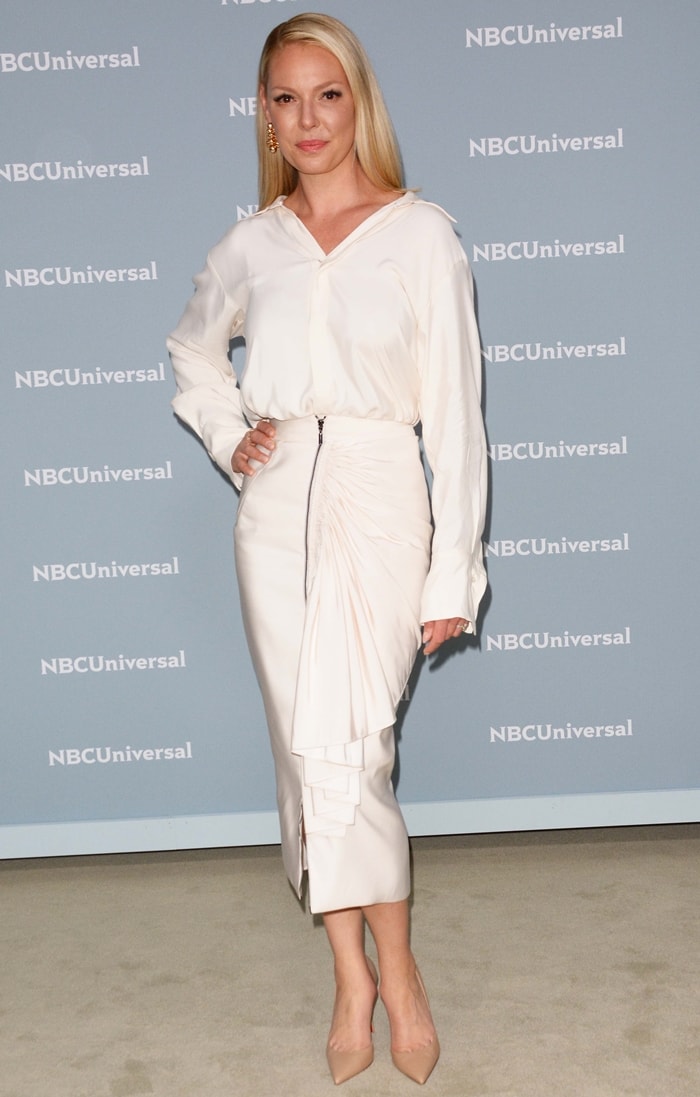 Katherine Heigl attends the 2018 NBCUniversal Upfront Presentation at Rockefeller Center on May 14, 2018, in New York City
In August 2015, five years after her controversial exit from Grey's Anatomy, Katherine Heigl was back on the small screen for another CBS pilot with Grey's Anatomy alums Tony Phelan and Joan Rater.
She was joined by two of the writers she famously trashed back in 2008… so we couldn't figure out exactly what was going on.
Katherine Heigl leaves Hotel Cafe after watching husband Josh Kelley perform in Los Angeles on August 24, 2015
Just in case you need a refresher, Katherine turned down an Emmy nomination in 2008, just one year after she won an Emmy. At the time, she said her character's content did not measure up to the honor, which was considered an insult to the show's producers and writers.
In a statement published by The New York Times, she tried to put a positive spin on the story.
I did not feel that I was given the material this season to warrant an Emmy nomination and in an effort to maintain the integrity of the academy organization, I withdrew my name from contention. In addition, I did not want to potentially take away an opportunity from an actress who was given such materials.
Past aside, we're happy that Katherine got a chance at redemption.
Katherine Heigl matches her bright red flats to her bright red handbag and phone case as she strolls through Los Angeles
Katherine was photographed two days before making the big announcement on Twitter.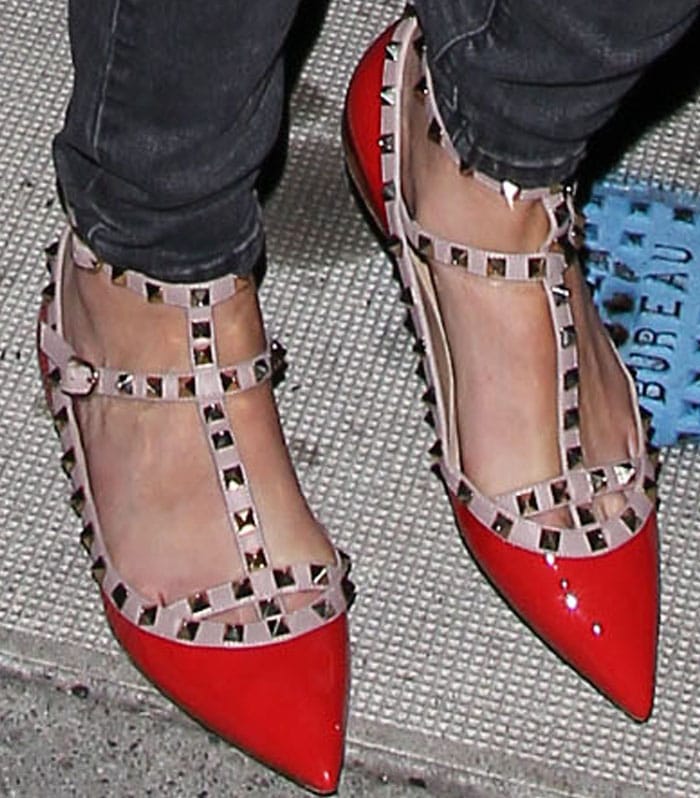 Katherine Heigl shows off the detailing on her Valentino flats
The mom-of-two was spotted leaving Hotel Café in Los Angeles after watching her singer-songwriter husband Josh Kelley perform.
Katherine looked absolutely thrilled as she left the venue with a big smile on her face.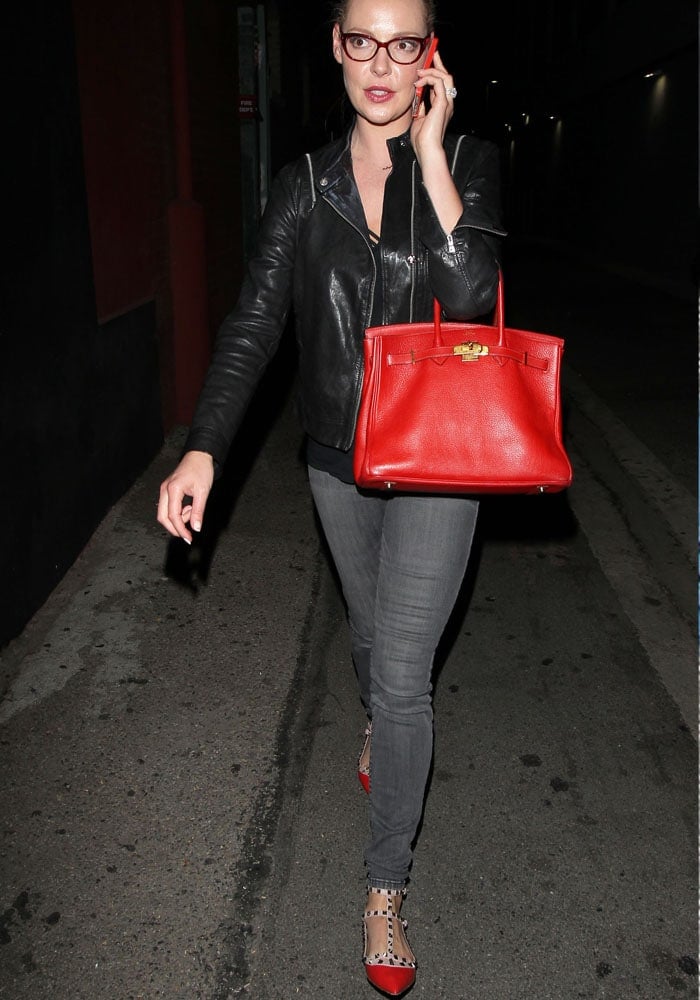 Katherine Heigl chats on the phone as she leaves a Los Angeles music venue
The actress wore a leather jacket with gray jeans, which she accentuated with a red Hermés Birkin tote and a pair of bright red patent Valentino "Rockstud" ballet flats.
When Valentino does trendy stuff, we're no longer caught by surprise when the trend overextends its stay. Get this studded almost-classic look over at Farfetch.
Red Patent Valentino "Rockstud" Ballerinas, $975 at Farfetch
Credit: Katherine Heigl's Twitter / 3rd Eye / WENN / Patricia Schlein