Hi ladies! Just wanted to share these pics of Katie Holmes with you today. She was spotted spending some time with Suri on a beach in Malibu last week. No, the two didn't go swimming, but they did watch the waves in their heels. Suri had on a pair of inch high sandals while Katie had on some heeled woven booties from Givenchy.
Katie Holmes and daughter Suri Cruise, at a Memorial day beach party in Malibu, Los Angeles, on May 30, 2011

Wow, all I can say is, I wish I was so rich that I didn't have to care about my $740 heels getting ruined after using it on the beach. That aside, it's actually nice to see the mother-daughter duo bond and spend some time together, though I still sort of wish she took off her shoes.
Now speaking of the shoes, here's a closer look at those Givenchy booties. They feature a woven upper that sits on a slim 3.25 inch heel. The style comes in brown and black. And as mentioned earlier, a pair will cost you a hefty $740 at Barneys and Saks.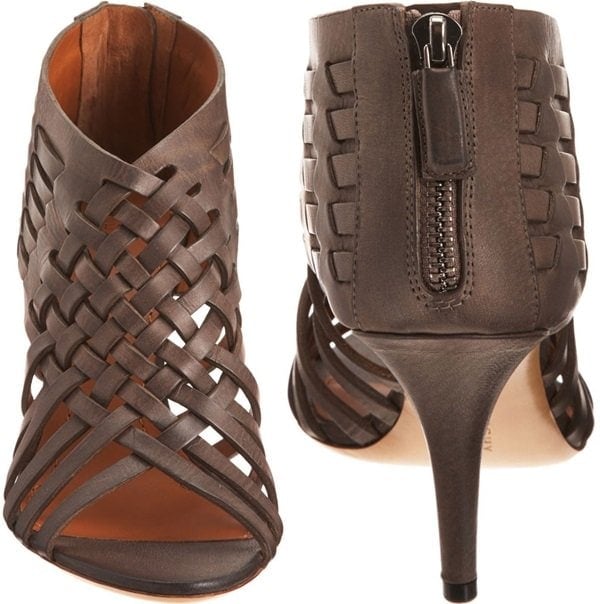 Givenchy Woven Bootie in Brown, $740 at Barneys and Saks
If you want it, feel free to buy a pair if you can find it in your size. But please, for the love of shoes, take them off if you have to go walking on the beach.
Credit: WENN